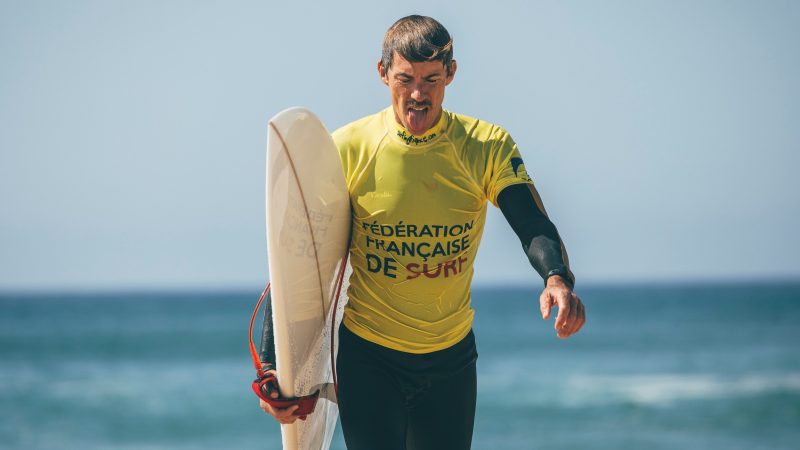 Puresurfcamps' Darren Broadbridge Talks 2020 Summer Boom, Opportunities + Going Green & Local
From complete closures and nil bookings to people needing to book a month in advance, the guys at Puresurfcamps have been working hard to keep up with demand. SOURCE Editor Harry Mitchell Thompson had a chat with Darren Broadbridge to see how Pure fared over the summer and their plans for summers to come. Darren worked at Euroglass for many, many years and we also bent his ear on the current supply chain shortages and speak with him on the opportunities companies can benefit from if they look to make their business more sustainable.

Darren, tell us how Pure fared this summer?
Puresurfcamps ended up firing on all cylinders in our French camps and Portuguese houses from mid-June when the restrictions were lifted. We have extended Moliets which is our original and prime camp to mid-October. This is a first for us as it usually shuts down the last week of September. The camping decided to stay open longer due to the shorter season and we still have plenty of reservations coming in. Morocco is just opening back up so we hope things can just continue to keep moving in a positive direction.
What were the biggest surprises for you bookings-wise this summer?
I think what shocked us at first was as soon as the restrictions were lifted the reservation requests went immediately off the hook. You have to understand when this shit hit the fan we were on the front line. We had guests in our houses in Morocco who were on holiday and became immediately stranded. From that third week in March, we went into 0 reservation mode and cancellation overload. Those were dark times, for 2 months there was so much uncertainty. Yet in June, when Europe opened up the borders our clients came running. Stefan the owner sent me a message the following Monday morning that the weekend was like a normal weekend of requests. Like the pre-COVID days. We were in shock for a little bit but then took the ball and ran with it – we put all the COVID distancing and hygiene measures in place and start getting the teams together. By mid-July, we couldn't fit people in anymore. It went from all accommodation options being available to us having to say, "look you better book for September because we have nothing left available in August". Full mate, full. And it wasn't just the young kids. Our family camps were full. Everyone used correct COVID measures and had the summer to end all summers weather-wise. What surprised me, as I am new to this game, was the range of people interested in trying surfing. I spent 2 weeks with the boss of Audi Sport Customer Racing, Chris Reinke and his family, and they loved it. It's their second year. We have lawyers, engineers, musicians and nurses. Also, there were plenty of single parents bonding with their children over a 2-week summer holiday. The highlight for me was a disabled boy who was screaming with joy when I pushed him into a few waves. It brought me to tears.
Can you talk figures? Did the late boom make up for closure of first part of the summer? 
Well, this is a complicated issue as we couldn't book to maximum capacity. We could only take couples or groups in the one lodging. No sharing. So even though we were full it wasn't our standard capacity. So, we will never really make up that side of things. But it's all good, we were looking a smoking gun down the barrel and suddenly the camps were full. Everyone was having the time of their life, literally. Like caged animals set free in the wild.
Which surf brands do you work with and how have they benefited from your busy bookings?
For a long time, we have been with Quiksilver and Roxy. For our boards, we work with Quiksilver, Euroglass and Lib-Tech. Our whole history with the brands has been putting them first across all our platforms. Not just on the merchandising front in our camps and houses but in all our videos. We have for a long time been pioneers in this industry. We have our own filmer and photographer in our destinations shooting all year. Obviously, at first, it helped us to have the brands support visually. Now at the end of the holiday if I have a surf brand T-shirt or a Puresurfcamp T-shirt to give away the kids beg for the Pure one. We invested back big time with a huge order on wetsuits from Quiksilver and Roxy. We reordered boards as soon as we could. All our team (which is a huge one) are always decked out in our partners' surfwear. If you asked 90% of our clients who Stefanie Gilmore or Kanoa Igarashi was, I bet they wouldn't know. They see the brands for the first time in a new light with our surf instructors and teamers. We introduce them to the brand and the culture. The value of this is unbelievable.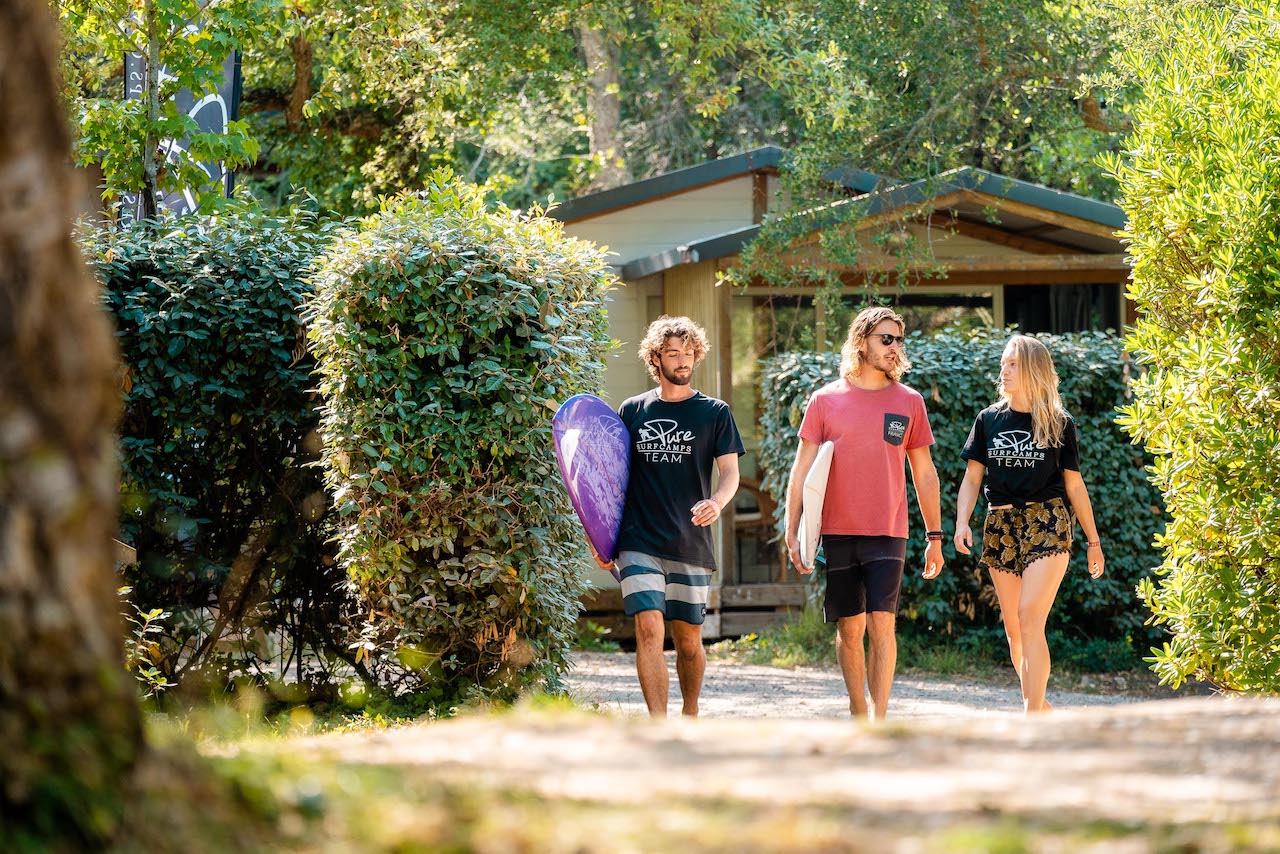 Looking into your industry crystal globe, what opportunities do you foresee for the surf industry?
I think over the last ten years, we all understood that despite the problems the surf apparel brands were facing to stay relevant in an ever-changing dynamic, that the sport of surfing was booming. It is that sort of sport that is so addictive and that sort of lifestyle that is so appealing that you just can't deny it. I don't like crowds more than anyone else but as long as you don't base your life around days that are 2 foot and offshore there will always be plenty of sessions to be had if you have the energy. At Pure we concentrate on tapping into that lust for adventure that is there and always will be. If brands forget this and try and deviate from this central fervour of the ocean and adventure they will struggle. The old school brands in surfing got caught in a capitalistic shit fight based on stock prices and oversupplied shit products everywhere in the name of dividends. The opportunities are infinite. As long as we don't fuck up the ocean and the planet. We are going green and self-sustainable for the future. Our big focus is to be plastic minimalists and convert as much of our food supply to organic and local. It makes sense for our clients, for our planet and for our own peace of mind. We want to set the standard and lead the market in this direction. At our premier product, The Lodge in the Algarve, we have done everything possible for it to be as self-sustainable as possible. We have a huge plot of land down there which we want to create a new age surf camp where we'll grow our own organic fruit and veggies with minimal power consumption.
Any advice on those struggling with supply chain issues?
A supply chain is so important. If you can't get your product to the end consumer quickly you are sunk. The number of articles I've read on e-commerce sites going bananas is nearly sickening. It's a new world. What can you do if you run out of a product and still have demand? This isn't a new problem. It could be dangerous for everyone to overload for 2021. At one stage we all hope people are going to go back to work. This will mean less leisure time, or they will run out of money at some stage. It seems for every industry or product that fails new ones arise though, doesn't it. There is a trend here whether it be food or sporting goods. Local supply is the key. All those factories that got shut down for overseas production at half the cost could have been supplying everyone. The future may bring with it a certain degree of deglobalisation of which we are already seeing. People are being forced to buy locally, travel locally and ultimately invest locally. In 2021, for all our French camps we will be serving local food as much as possible. I think this is something that can be copied across so many products – we have two new houses ready for next year in Hossegor. We are working with local surf schools. We rent houses from locals. We have opened an account with the best organic fruit and vegetable supplier in the whole south-west which will feed our clients and staff. Europe has so much to offer and people should never forget that Europeans all benefit from travelling and experiencing Europe.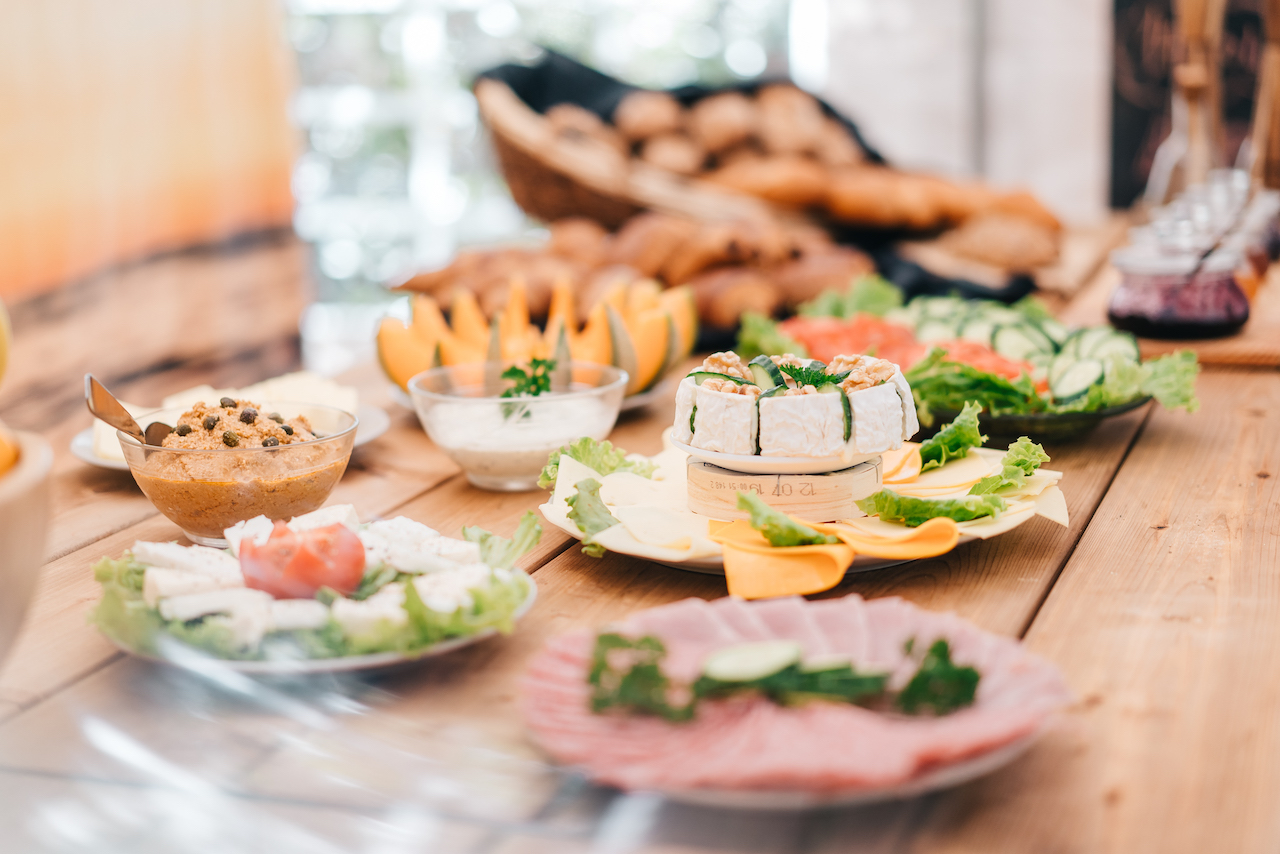 What are the biggest challenges facing the surf travel industry at present?
International long-haul travel is still a big problematic area. People can't do it. So that industry is non-existent at the moment. Whoever relied on this sort of product are cooked. Ten days ago, when I was closing up the camp in Biscarosse 2 young guys in a tent right next to me had just got back from an early. They made me feel guilty as I had slept in: I asked them how it was and we got to talking. They both worked in the cruise ship industry. Doesn't exist for them now so they were on an extended surf trip by car on their way to Portugal. So, it's time to embrace European domestic surf travel. That's where we are putting our focus.