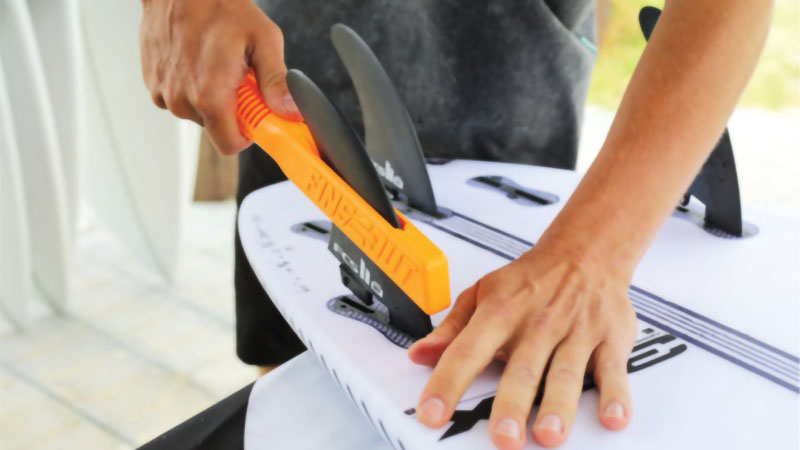 Finsout Tool Is Back In Europe
Remove fins with a single wrist motion using the Finsout tool, made from 100% recycled plastic. After a few years away, the tool is now available again in Europe via distributors Surfcloud Lda.
Press Release:
Finsout Fin Removal Tool
Swapping the fins out of your surfboard just got a whole lot easier. Finsout is a handy tool compatible with the revolutionary FCS2 system, that lets you click your fins out with a simple flick of the wrist. The tool has a grip contoured handle and its patent pending fin friendly design
allows you to lever your FINSOUT with ease.
FINSOUT is manufactured using 100% recycled plastic and use's
environmentally friendly eco packaging.
The FINSOUT tool comes packaged with a FINSOUT sticker as well as
a FINSOUT leash string for easy convenient hanging or back up leash string.
Finsout Colours And Retail Packaging Concept