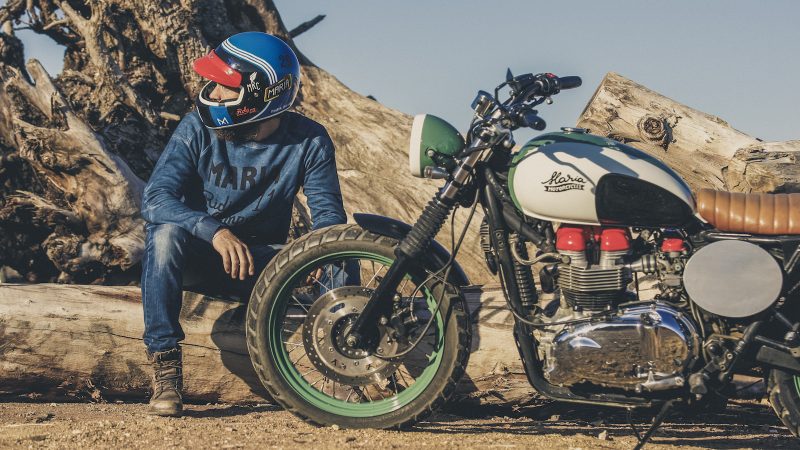 Maria Riding Company Expands Production From Motorcycles To Alternative Skate & Surfboards
Maria Riding Company was founded by Rui Alexandre and Luís Correia, who started off by selling custom made motorcycles. Both designers and Portuguese at heart they have expanded to produce high quality alternative skate and surfboards, recently moving towards the apparel market. Having done various collaborations with brands like Nexx, DJI and Yamaha, the company trusts in differentiation and sells their products in Europe, Japan, USA, Mexico and more.
Please give us a brief history of Maria Riding Company.
Maria was born in 2010 in the same way so many other projects start, by a group of friends driven by the idea of just creating together, without boundaries or concessions. We just wanted to make our own thing, freely and passionately. Having lived our personal lives among surfing, skateboarding, motorcycles, music and art, it was only natural that this context would provide the focus for our collective creativity. We moved on and took it further, started to work more consistently, creating products, communicating, building our vision… and suddenly we had a brand.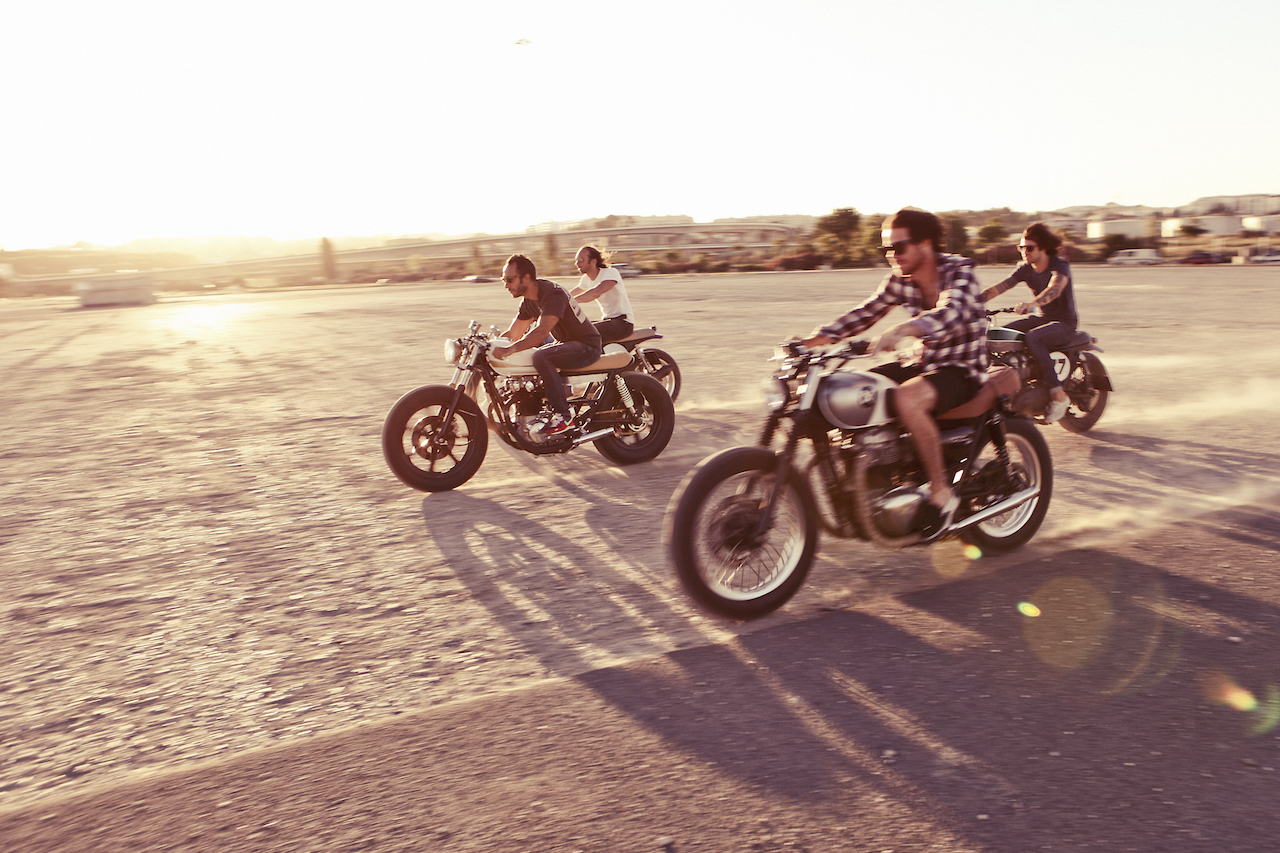 Who are the people behind the brand and what are their backgrounds?Founders Rui Alexandre and Luís Correia have a background in design, advertising and creativity, and spent most of their professional lives working with brands like Nike, Billabong, Volkswagen, MTV, Universal. It was no surprise that after some time working intensively for the others, you want to put all your effort into something of your own, not limited by other people's strategies and demands.
What is your company's ethos and USP?
Maria started out by making custom motorcycles based on old Japanese and European models. The quality and originality of these handmade builds soon gained international recognition. They then progressed along the creative path and started to make surfboards, skateboards and most recently designing and producing clothing and accessories. In Portugal we are based in the perfect location to do this. We have great weather to ride motorcycles, amazing waves to surf like nowhere else in Europe and a strong tradition in the clothing industry, focused on quality and fashion. If many of the world's most recognized brands come to Portugal to produce their finest pieces, why wouldn't we take advantage of that?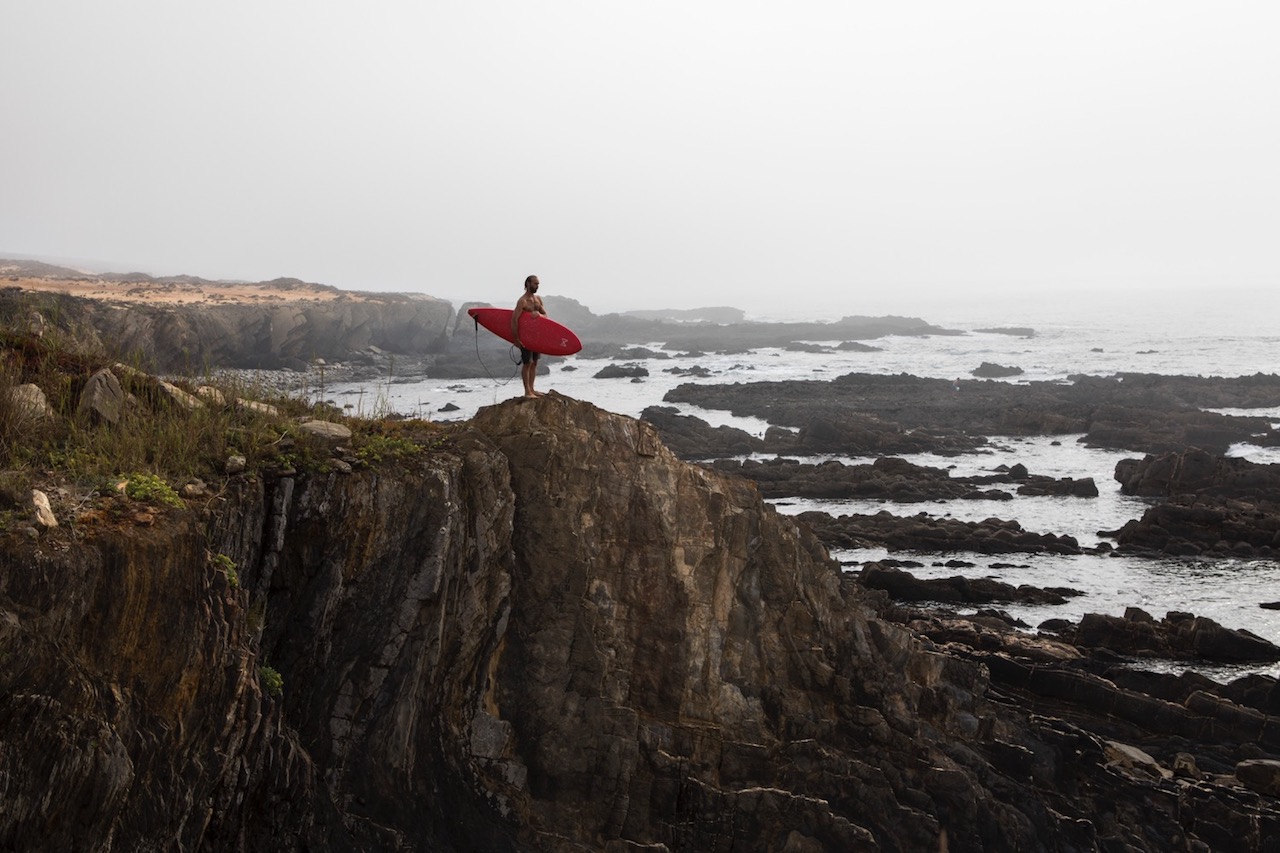 How important are collabs to your business?
We are very open to collaborations with other brands as this often leads to interesting projects. For us, as designers and creators (which is essentially what we are) that's always exciting and challenging and, as a brand, enriching. When Nexx invited us to develop a new helmet, when we collaborated with DJI to launch their new cinema lens or when Yamaha asked us to recreate one of their new bikes – the end result was something remarkable and rewarding.
Please tell us about your target consumer.
We think that there are people that value the exclusivity and originality which can only be reached through alternative and lesser known brands. We believe that as the bigger brands grow and the big hegemonic empires take over the market, the bigger part of that market will look for alternatives that stop making them feeling ordinary. This consumer does not like to look dull and predictable, they want to be different.
We watch people buy our stuff and other 'alternative' brands as a statement, probably to distance themselves from that commercial establishment. We also believe that the quality level that we achieve by creating things with high standards, less compromises, attention to detail and creative criteria is perceived and understood by our part of the market. That is our territory and we think that if we end up with a product we love, hopefully other people will love it too.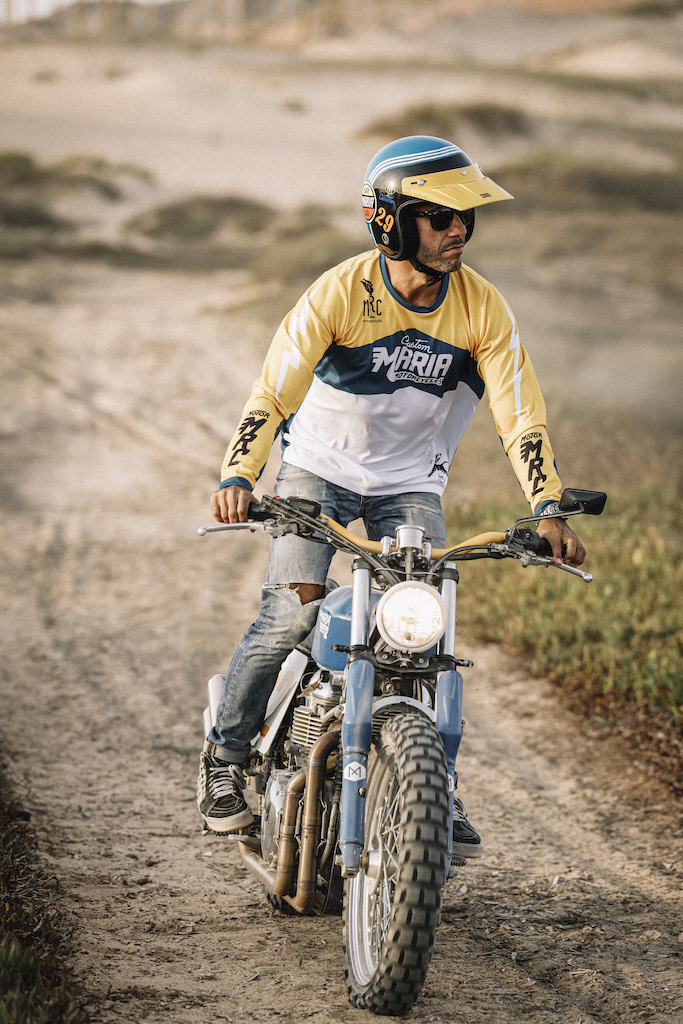 How do you operate in Europe – distributors, sales agents, direct to consumer?
We operate mainly directly through our website and webstore and we also ship worldwide. We communicate through digital platforms as our market is very wide. We sell mainly to Europe but we've also been selling to countries as diverse as Australia, Japan, South Korea, Philippines, USA, Mexico and Dubai. We already have a few stores that sell our clothing in Europe and we're going to develop and extend that during the year ahead and at the same time we are looking for more partners. Although online selling has obvious advantages, we feel that selling in stores helps consolidate as a brand, giving it exposure and proximity. Besides, our new clothing has sold well probably due to the quality of the fabrics and finishes, which is easier to understand when you can touch and feel it rather than just view it online.