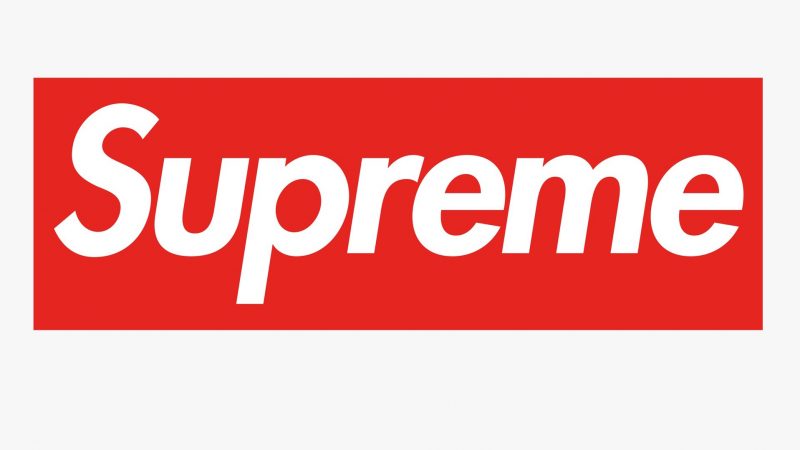 More News On Supreme Acquisition By VF Corp
VF Corporation has signed a definitive merger agreement with Supreme, purchasing the streetwear brand for $2.1 billion enterprise value. Shares at VF jumped around 13% following the announcement.
Active portfolio management (elevating direct channels, accelerating a hyper-digital, consumer minded and retail centric business model, and expanding more business into Asia) is VF's top strategic priority and adding Supreme to their portfolio, alongside their existing streetwear brands – Vans, Timberland, The North Face – allows them to do just that. Supreme's position in the streetwear market presents VF will a $50 billion global opportunity and access to a young, diverse and inclusive consumer demographic, where creativity and free expression are highly attractive. Similar to Vans, Supreme celebrates youth culture, is a prominent brand in worldwide skate communities and has instantly recognisable products (red box, white 'SUPREME'). These strong values align with other brands in the VF portfolio. It's worth mentioning that Supreme has collaborated and already has working relationships with VF brands such as Vans (since '96), Timberland (since '06) and The North Face (since '07), making Supreme and VF a great fit.
The acquisition is mutually beneficial to both VF and Supreme; VF will benefit from a wider coverage across the streetwear market  & attractive consumer segments whilst Supreme will benefit from the operational capabilities of VF Corporation. Both will benefit from the other's DTC and digital business models: Supreme will advance VF's consumer, retail and digital transformation through via their own agile business model and VF will provide Supreme access to their well-established DTC and digital infrastructure. With both leveraging what the other has to offer, revenue growth rate at Supreme is predicted at a sustainable 8-10%, equating to around $1billion over time.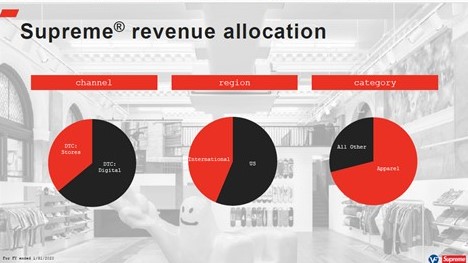 With 12 retail stores that span across Japan, EMEA and the US, Supreme brings approx $500m in revenue, 40% of which come from in-store sales. As previously mentioned, VF is transitioning towards a hyper-digital business model, a process that will be helped along by digital accounting for roughly 60% of Supreme's total revenue.
Supreme's senior leadership and founder, James Jebbia, will stay on in their current roles following the acquisition.