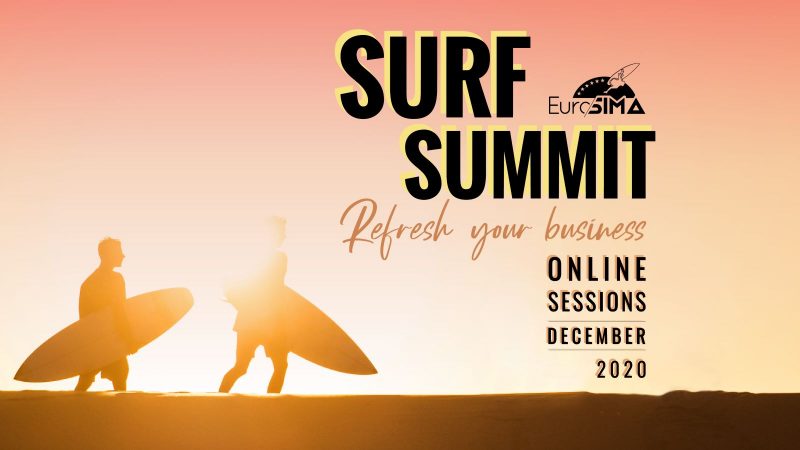 Dec 16 EuroSIMA Surf Summit Session Features Speaker Dr. Carston Keller, V.P. at Zalando
The next online session as part of this year's virtual EuroSIMA Surf Summit looks at B2C online strategy. "Marketplace #2: What place should be given to them in a B2C online strategy?" features Jean-Louis Rodrigues & Frederic Tain, who are being joined by Zalando V.P., Dr. Carsten Keller as guest speaker. Tomorrow's session starts at 12AM.
Press Release:
The coronavirus crisis has a major impact on the European fashion landscape. Especially brick and mortar has been hit hard by the crisis. How can platforms like Zalando help brands and retailers to generate additional sales by easily connecting them to online customers? Carsten Keller, VP Direct to Consumer shares insights on quick ways to connect to the Zalando platform and directly ship to Zalando's over 35 million active customers across 17 European Markets.
Dr. Carsten Keller is Vice President for Direct-to-Consumer at Zalando SE, Europe's leading online fashion platform. He is responsible for Zalando's growing Connected Retail Program, connecting brick and mortar stores to the Zalando platform. Carsten joined Zalando in 2016 to accelerate the growth of the marketplace business and to build a portfolio of solutions for brand partners (e.g., stock integration, data analytics, wholesale marketplace). Prior to joining Zalando, he served clients in the Fashion and Sportswear industry as a management consultant at McKinsey & Company for twelve years. Carsten holds a Masters degree in Business from the University of Münster and a PhD (summa cum laude) from the University of Bremen.
Zalando is Europe's leading online platform for fashion and lifestyle. Founded in Berlin in 2008, we bring head-to-toe fashion to more than 35 million active customers in 17 markets, offering clothing, footwear, accessories, and beauty. The assortment of international brands ranges from world famous names to local labels. Our platform is a one-stop fashion destination for inspiration, innovation, and interaction. As Europe's most fashionable tech company, we work hard to find digital solutions for every aspect of the fashion journey: for our customers, partners and every valuable player in the Zalando story. Our goal is to become The Starting Point for Fashion and a sustainable platform with a net-positive impact for people and the planet.
The roundtable discussion will be led by moderators EUROSIMA President, Jean-Louis Rodrigues and journalist Frederic Tain.