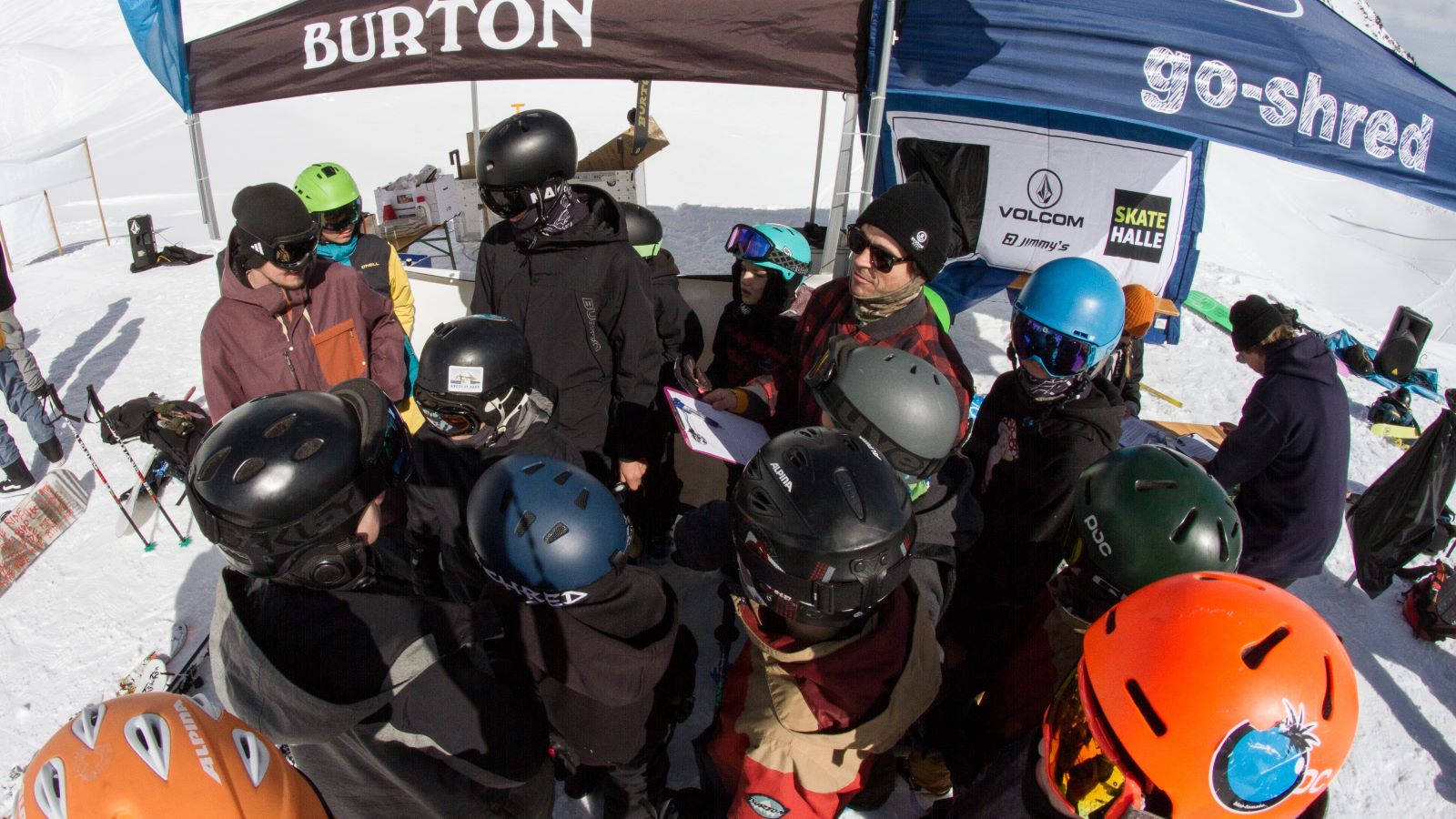 go-shred: The Car-Share Platform Making Trips To The Mountains More Sustainable
Many snowboarders travel to the mountains by car every weekend, perhaps a couple of times during the week as well. Many of these journey's are made by cars with empty seats. In acknowledgement of this, Martin Winchenbach started go-shred; a car-sharing platform where snowboarders can offer lifts and hitch rides, filling up some of those empty seats and making the act of going shredding more eco-friendly.
As well as the car-sharing platform, go-shred is also a market and event agency that prioritises being as environmentally friendly as possible. Martin gave SOURCE some more information on how go-shred works, how to get involved and what he sees for the future of go-shred.
Hey Martin! First off, could you tell us a bit about go-shred- what it is, how it started, etc…
It all started in 2007 when I had the idea of starting a platform for car-sharing to the mountains. At that time, I was living in Stuttgart and travelled every weekend to the Allgäu to go snowboarding. 2 years later we launched the website go-shred.com. My former partner and I then began marketing to let the world know about go-shred. After the initial excitement, my former partner left, and I realised that doing business in the winter sport industry is not easy. Step by step a strong community started to gain around go-shred and I tried to satisfy the needs of winter sport enthusiasts and the surrounding industry. So nowadays go-shred is a marketing and event agency with an environmental touch.
What is the ethos behind go-shred?
The ethos behind go-shred is to support all those lifeblood shredders so they can have a good time with like-minded people, help them to save money while following their passion and doing something good for the environment.
How has COVID impacted go-shred compared to previous years? E.g., closed resorts, cancelled events, social distancing…
As we do a lot of community work in resorts, COVID is a bummer. All outdoor events were cancelled and due to the resorts being closed, shredding has been off the cards completely.
Right now, the biggest impact is how uncertain the future is. Occasionally, I get the impression that COVID has been discouraging people from looking forward and investing in the sports market.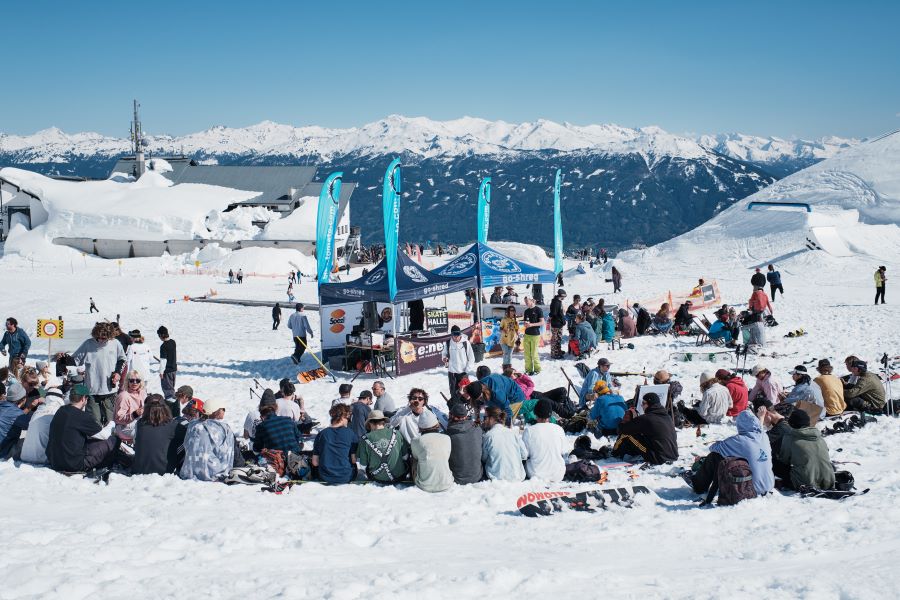 Which events are on the calendar for go-shred for this winter season? And if organisers have an event, how do they get involved and get the 'go-shred mark'?
Luckily there are a few events on our agenda for this upcoming season. We have 4 GAME of go-shred (Steibis, Nordkette, Damüls, Brandnertal), our annual PENKEN BINGO in Mayrhofen, the Season Ender at Nordkette and our new format, coming up for the first time this season, the STEP IN THE ARENA tournament at Steinplatte.
Right now, there's no go-shred mark cause all the events are organised by me and the go-shred event crew.
Following on from that, how do people sign up to offer someone a lift when they're going for a day out on the slopes/ heading to an event? And how do people find rides or offer?
Actually, our car-sharing platform has been relocated to a Facebook group. From there you can post offers and search for existing offers. The group is open for every winter sport enthusiast and is completely free to use. It works by connecting all those who want to car-share. With over 9k members from all around Europe, our most popular user group tend to be from a German speaking area.
For finding rides and offers we implemented 6 different hashtags: The indication for offers is #offersnow, #offerskate, #offersurf and, likewise, the indication for ride requests is #requestsnow, #requestskate, #requestsurf. When people use these hashtags on their posts, the integrated Facebook search algorithm helps the user to get the desired result. The Facebook group car-sharing platform is pretty simple but useful. Our next goal is to shift the car-sharing community from Facebook to a mobile app, however we need some cash so that it can be developed.
For safety purposes, how does go-shred ensure the legitimacy of lift offers & do you perform background checks on drivers?
We don't do background checks, we just connect. We trust that the community is responsible, and that users of our platform can search around to find out what kind of person the driver or passenger is. For sure, if there's feedback from the community that a certain person doesn't behave respectfully, I ban them from the group. But seriously in over 10 years, there have been just 3 people that I've had to block from the group.
Could you please explain how the 'go-shred lottery' works? (Is it one entry per driver or are drivers entered every time they post a ride?)
It's simple to take part of the go-shred lottery. Everybody who's active in the group can take part.
Here's the 3 rules for taking part:
POST your RIDE OFFER – or RIDE REQUEST in the go-shred fb group
Use the new #hashtags for an easier and quicker search (#offersnow, #offerskate, #offersurf #requestsnow, #requestskate, #requestsurf)
LIKE the cover picture of the go-shred fb group
In general, we run a lottery around once a month and pick 3 winners.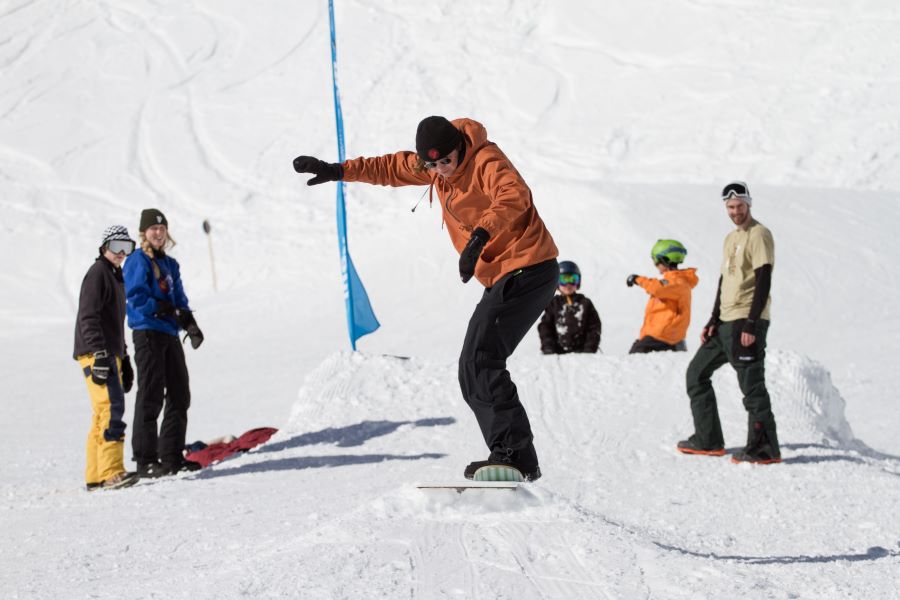 Is go-shred partnered with any resorts/ brands/ retailers?
Yes, luckily, we have some strong partners we work with. Volcom, Spezi – Das Original, Skatehalle in Innsbruck and Jimmy's Bar in Innsbruck have supported go-shred.com since the beginning, 10 years ago. Beside these, we have several partners who've teamed up with go-shred events: Blue Tomato has been a strong supporter for the past 8 years and Ledermair -Besser Bus Fahren, who provide mobility & shuttle services. We have a lot of brands who support us with goodies, which we give straight back to the community is the form of giveaways. However, go-shred doesn't have one specific resort partner, we work with a lot of resorts like Mayrhofen, Steinplatte, Nordkette, Damüls, Brandnertal, Seiser Alm etc… Mainly, we work with resorts wherever we organise an event, a bus shuttle or do some communication work.
As I mentioned before, it's go-shred's intention to provide the best time possible to all winter, water and concrete sport enthusiasts. Therefore, we welcome everybody to be part of the go-shred community.
And finally, what do you see for the future of go-shred?
I see a proud future for go-shred as an eco-travel business because more and more resorts, tourist boards -and even governments – understand there's a real need for people to change their travel behaviours and a need to motivate people outdoors & engaging in outdoor pursuits.
As we push car-sharing and organise bus shuttles, go-shred is predestined to be exposed to people involved in outdoor sports with an ecological mindset. Additionally, I want to provide our 3 event formats to a greater number of people who like to progress, met new people and have a good time while doing what they love: whether that be winter sports, surfing or skateboarding. So, let's bring more go-shred events to the people!