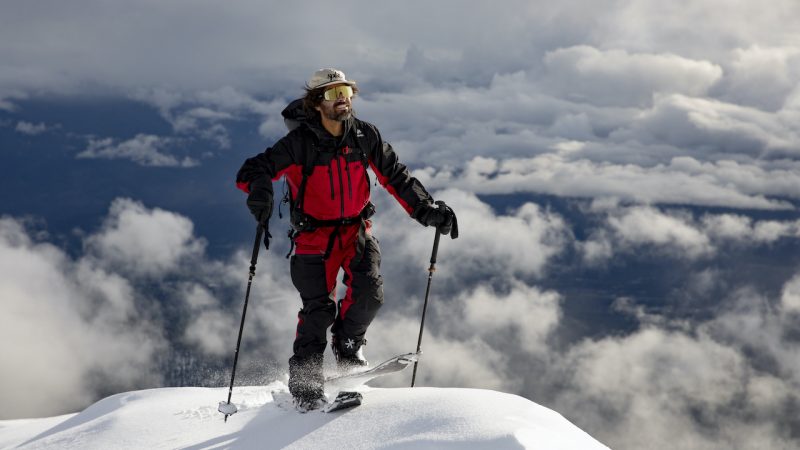 Jeremy Jones On Starting Outerwear, Sold Out Splitboards & Biz Strategy
With the closure of resorts in 2020/21, many people have ventured out into the backcountry; a move that has benefitted backcountry brands and stockists alike, with snowboarders heading out and ordering splits and the appropriate technical gear. As a result, Jones completely sold-out of splitboards worldwide, but is this rise in splitboard popularity in for the long term? We caught up with the main man, Jeremy Jones to get some insight. We also learnt out about the design & development process behind Jones' brand new outerwear category.

Please give us a chronology of key moments in the Jones brand's history. From conception to now. 
It's funny, I never really look back, but I guess a few things stand out:
Highlights on the product timeline have been – launching our first line, launching the women's line, the surf series development with Chris Christenson, developing 3D Contour Bases on solids, launching the Ultracraft – the lightest split in the world at that time, developing the Boltless Bridge, and later 3D Contour Bases on splits, launching bindings, and now outerwear.
Environmental outreach and sustainability highlights have been – joining 1% For The Planet, starting the Jones Rainforest, our factory going 100% solar, making our boards with 100% Bio Resin, developing our first ink free board, and now we're finalising a full LCA to calculate the footprint of our snowboards from raw materials to end of life.
Brand-wise, seeing the first Jones Flagship win the FWT and bringing Sammy Luebkie, Elena Height and Victor De La Rue into our family was a big deal for us.
And now outerwear… please tell us about this. I assume JJ's O'Neill contract has come to an end? Have you been working with and brands/agencies for consultation and R&D. Talk to us about colour palettes, silhouettes, technical details.
My relationship with O'Neill ended a few years ago. Having full freedom to create outerwear is something I've wanted to be able to do for a long time now; it's the main reason I left O'Neill. I love the creative process and learned a lot working with them, but it was time to go my own way. I have worked with and have relationships with a lot of clothing experts in all aspects of the development process. When I decided to develop Jones outerwear, I leaned on those relationships heavily and developed a small group of experts to turn my concepts into reality.
Our goal with Jones Outerwear was to do things differently and develop new winter apparel concepts that blended together comfort, performance and sustainability with a fresh look and functional fit. With a laser focus on essentials and a clear intention for each piece, we designed three unique, movement focused collections that will keep you cool, dry and comfortable through a wide variety of conditions and situations. The three collections are the Shralpinist, Uphill and Mountain Surf.
The Shralpinist collection is outerwear for shredders who climb peaks like alpinists. Both the jacket and pants feature body mapped designs of Gore-Tex Pro's most rugged and breathable fabrics in 100% recycled face fabrics. This collection is built for climbing high, riding hard and pushing your limits in extreme conditions.
The Uphill collection is designed for long days in the mountains covering huge amounts of terrain through ever-changing weather. Featuring cutting edge stretch breathable fabrics, including Jones' exclusive 40K breathable, 20K waterproof, 100% recycled Peak Bagger jacket fabric, this collection is built to keep you cool and comfortable as you move and warm and dry when you rest.
The Mountain Surf Collection consists of do-everything outerwear that's built to handle any winter day and any journey to the mountains. Featuring soft touch, four-way stretch 20K/20K body mapped fabric and 100% recycled primaloft BIO insulation, this collection is so comfortable and versatile you won't want to take it off.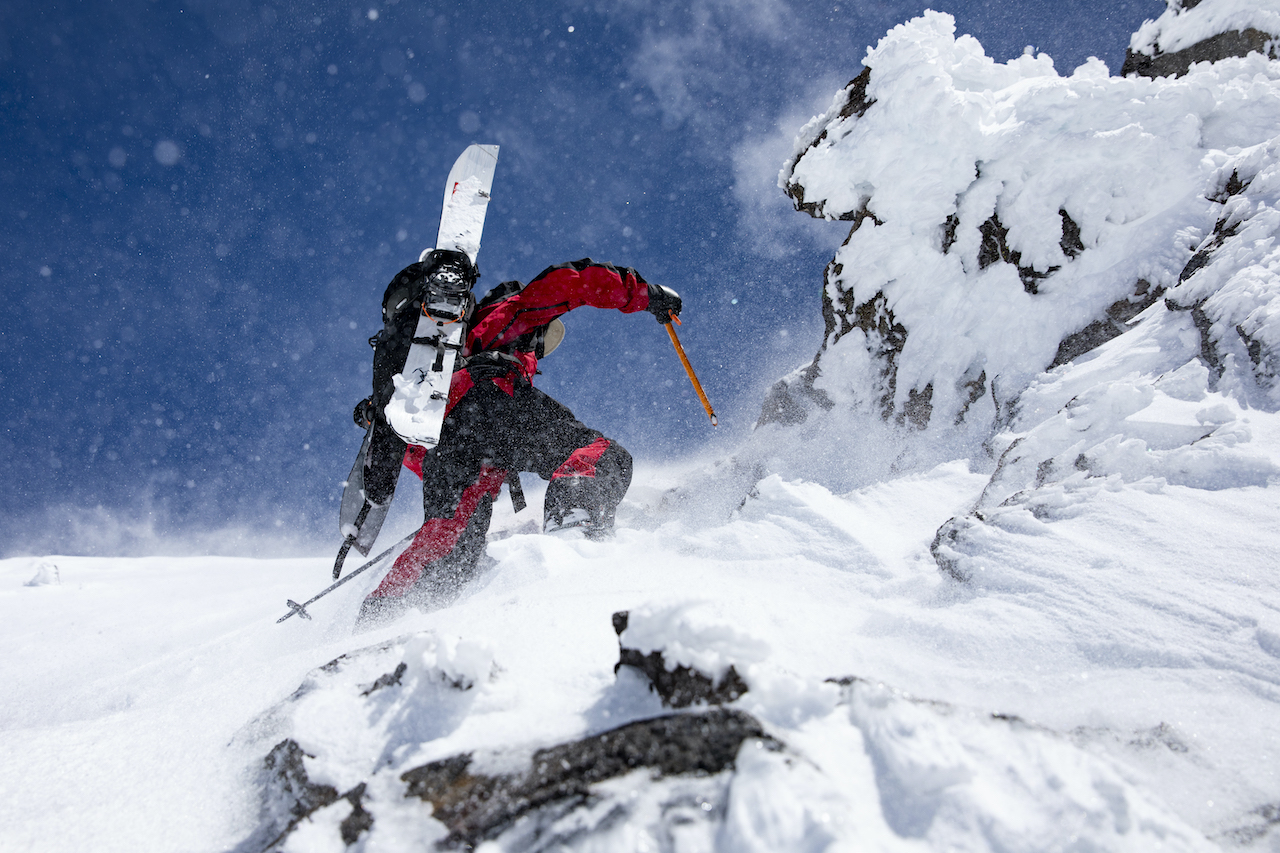 The backcountry segment performed well at the end of last winter, winter in Southern Hemisphere and we're hearing it's kicked off 20/21 Northern hemisphere winter well too… can you confirm?
We're seeing a massive worldwide demand for backcountry products. More and more snowboarders are using splitboards to escape the crowds and explore their backyard. And in some regions of the world, a splitboard is the only option if you want to ride as the lifts are closed. Even after producing more splitboards than we initially ordered in the spring, it's still really hard to find a Jones split for sale right now anywhere in the world. Our boards are sold out everywhere. We hope to have more available by January to meet the demand for splitboards this spring. Our solid board sales have also been strong. We have had phenomenal sell-thru in North America this season. And as expected, sales in Europe have been more challenging due to the pandemic. We're hoping the lifts will re-open in Europe soon because we know people can't wait to get out in the fresh air and back on the mountains, as we saw last summer after the spring lockdown.
What trends do you predict within the backcountry segment over the coming winter seasons?
Certainly, there are a lot of new people getting into backcountry skiing and snowboarding this year. It is tough to say whether or not this is a fad or a trend in terms of the mainstream. We're focusing on improving our products, making sure we are not over producing and keeping in close communication with our shops to understand how much inventory is in the stores. We'll be watching this sudden "bump" closely. It wouldn't surprise me if next season we see a decline in splitboard sales due to the fact that there are so many people with brand new split kits this year. Especially since splitboards have a much longer shelf life than solids. But with the restrictions imposed on plane travel not going away anytime soon, there is no doubt more people will continue to want to explore their backyard on a splitboard for many years to come.
A historically freeride/backcountry brand, do you have any inclinations to target the freestyle market? 
The freestyle focused Mountain Twin has been one of the staple models of our line since day one. We expanded the Mountain Twin series in recent years with the addition of a Mountain Twin Split, and a premium Ultra Mountain Twin. For 21/22, we are adding a Mind Expander Twin to the surf series, and we are really excited about our redesign of the Aviator with Victor De Le Rue. The Aviator redesign has been years in the making and features one of our most innovative material lay ups yet. So, I guess you could say we are taking freestyle seriously, but I feel we always have.
What are you doing to get kids into snowboarding?
We treat our kids' line like our adult line in terms of how we develop products. Our focus is on the serious youth riders who need high end boards. And like all our boards, it's a constant commitment to product progression through the process: Test, tweak, and repeat. We're also putting together a 'Grom Squad' of ripping young riders that we will highlight in future youth series marketing.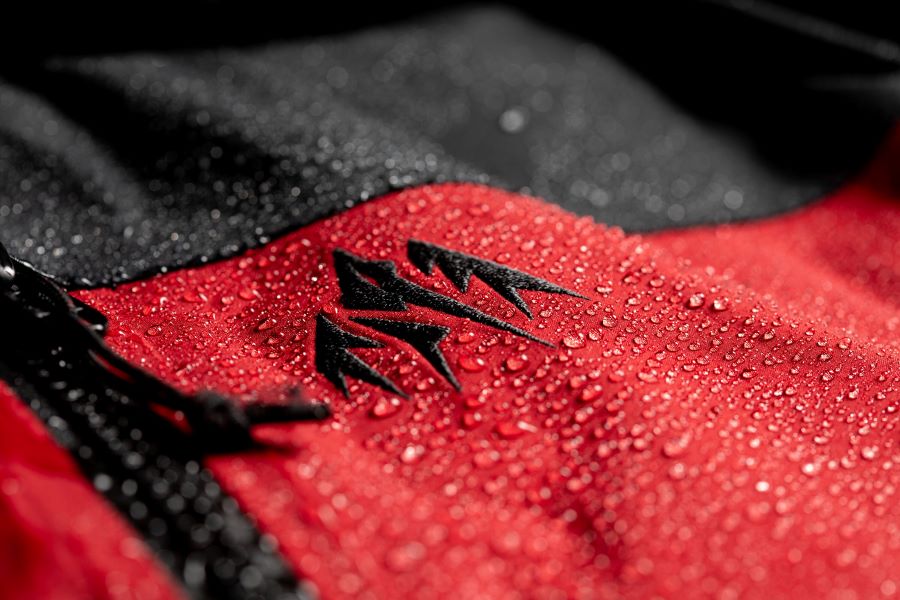 How's the female segment panning out for you?
Our women's line has always been super important to our product collection. We've been making high-performance women's boards since our second year of production. We've been investing more and more into our women's line in recent years, and the addition of Elena Hight to the team has been a big help. We've also seen a lot of growth in women's splitboarding. It's nearly impossible to find a Jones women's split in a shop these days. They are extremely popular and for good reason. We cut no corners with our women's boards. They are made with the same cutting-edge materials and tech as our men's boards, just tuned and sized for lighter, smaller riders.
Finally, we can't talk snowboarding B2B without talking about D2C. What's your strategy there?
Both our B2B and D2C channels in North America had an amazing start in 20/21. B2B is still our focus and we support these relationships by launching late-release limited edition boards every January that we do not sell D2C. Last year we launched the Stratos in January which was a huge hit with shops, and this year we have three new models ready for late release at our most trusted worldwide dealers. Shops play such a central role to the snowboard and splitboard world by engaging with our customers, producing events, and supporting local heroes. We're proud to support their efforts building their local snowboard communities.