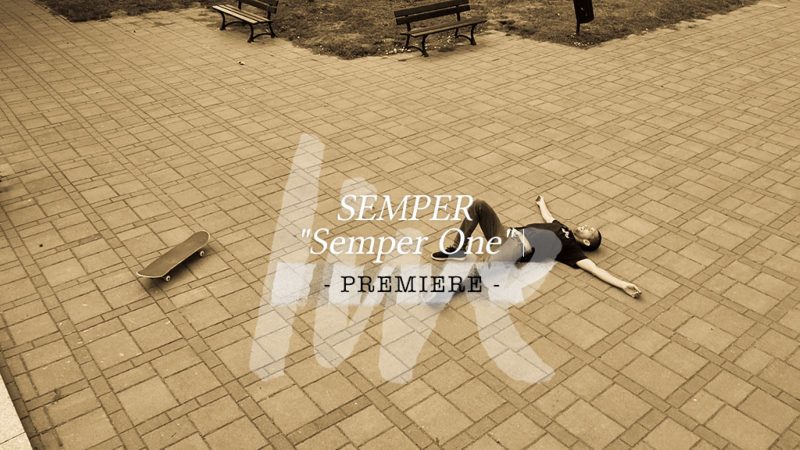 Semper Board Co Drops First Full Length Vid 'SEMPER ONE'
Showcasing their past and their products, Semper Skateboards drops their first full-length skate vid 'SEMPER ONE'. The vid has been years in the making, a true labour of love, with the final film containing a collection of clips that are both new and old.
Press Release:
SEMPER ONE available on Live Skateboard Media
Over the past few years, Semper Skateboards crew has been traveling to collect material for their first skate video. The time has finally come to show the final effect on-line. The film is now available on Live Skateboard Media.
Semper Skateboards is a local skateboard brand from Gdynia, Poland. SEMPER ONE is the first full-length skate video of the company. The video was shot during many skate trips in locations like Warsaw, Krakow, Wroclaw, Berlin, Vilnius, and Hamburg. Most of the tricks were filmed during the last 3-4 years, but the oldest tricks were recorded 7 years ago. The film consists of 5 parts and 7 skaters. Dawid Cybula, Maciek Olszewski and Kuba Piejko have independent parts in the video and you definitely need to check them out.
Premiere of SEMPER ONE took place in August in Warsaw. From that moment, video could be seen during local premieres in other polish cities. Today it's time to put the video on-line. SEMPER ONE is now available on Live Skateboard Media website. Live Skateboard Media is a European skateboarding website from France. Live has been operating since 2012, and connecting skateboard scenes from all over Europe. Along with the video, on the Live website you can read an interview with Szymon Jaros – the founder of Semper Skateboards and the author of the video.
Links to articles:
– English:
https://liveskateboardmedia.com/en/article/semper-one-premiere-szymon-jaros-interview
– French:
https://liveskateboardmedia.com/fr/article/semper-one-premiere-szymon-jaros-interview