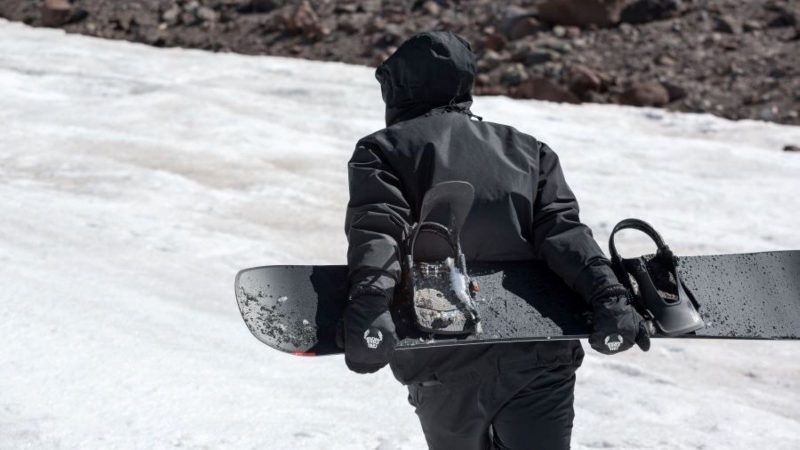 Taking A 'Step In' To The Market For 20/21: The K2 Clicker X HB
At the beginning of this winter season, K2 Snowboards launched their new step-in binding system and boot to consumers. Developed using K2's extensive engineering & technological knowledge and feedback from retailers & consumers, the resulting Clicker X HB is a technologically advanced product that meets the needs of users in terms of many parameters: riding style, quick release and comfort, to name a few.
In a winter season like no other, we found out how K2 were promoting the Clicker X HB to consumers and the sales/marketing assets available to retailers.
Please talk to us about the consumer launch of the Clicker system. What did you do to activate it digitally?
Our team did a great job and delivered a solid product and solid assets to express the idea behind it. We tried to communicate through social media a lot and we took a deep dive into comments and feedback. This customer service tool turned out to be more important than ever. Many conversations about the product came up and we were happy to talk to people. Of course, we took all the steps from bannering, PR and especially tried to appeal the non-endemic media.
How have you helped retailers promote the product with COVID restrictions in place?
We came up with POP and a high-end metal display for presenting one boot and binding with a QR code that links to all the tech details. This one can be hung on a slatwall or stand in the shop.
We put a lot of effort into high-end assets showing the techy alignment: We created animations that give an understanding to all the advantages this product has to offer, as well as bundle shots, videos and more.
All our graphic content helps the shop catch attention, whether it's on- or offline. For us, it was also important to have all retailers understand the product and the story behind it, so we kept strong communications with all the customers that trusted in this product and pre-ordered it. We think being able to test products is a convincing method of promotion, especially when it comes to the Clicker X HB. So, early on, we tried to get everyone on the product so they could create their own experiences and we received really positive feedback.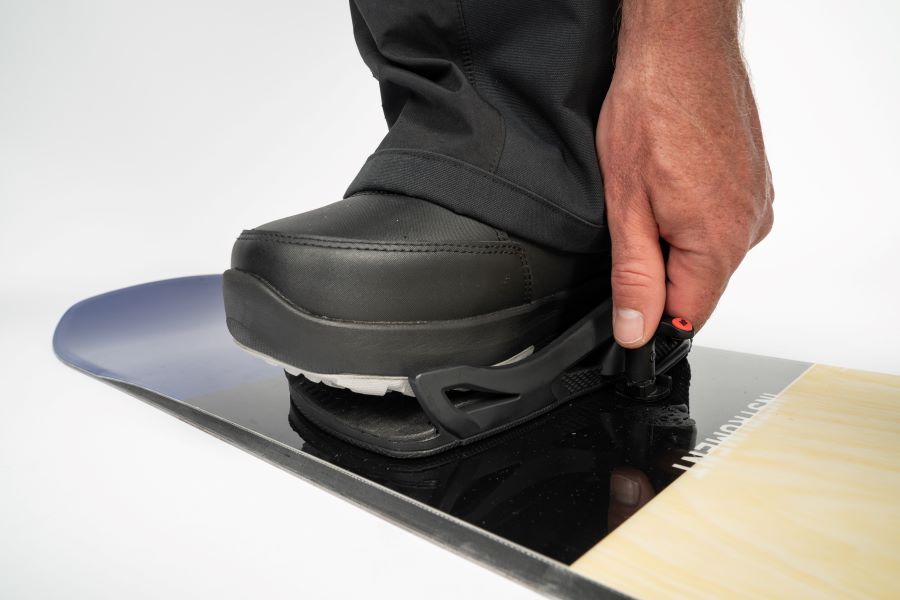 How has the launch been received? Can you provide any analogies or data?
Of course questions like "why now" or "where is the difference to earlier Clicker systems" came up. We tried to make people understand that this is an evolution of earlier systems and we optimised it by combining our experience in boot engineering with our experience in engineering bindings. Like I said earlier, it is important here to get people on the product to convince them of the advantages. People were hyped about the high-end assets and understood the techy alignment. Our customers expect high quality and I think this launch showed that we are serious about it. This gives trust in the product and we hope to convince as many as possible. Feedback, especially from retailers, was great and we want to take this success into the next season by extending the line and keeping strong communication with customers and retailers.
How do you plan to continue promoting to consumers this winter?
We are planning to keep up the effort we put into this segment this year and add more content. We plan to let our team and customers talk about their experience and also, we plan to increase our appeal to the family target group.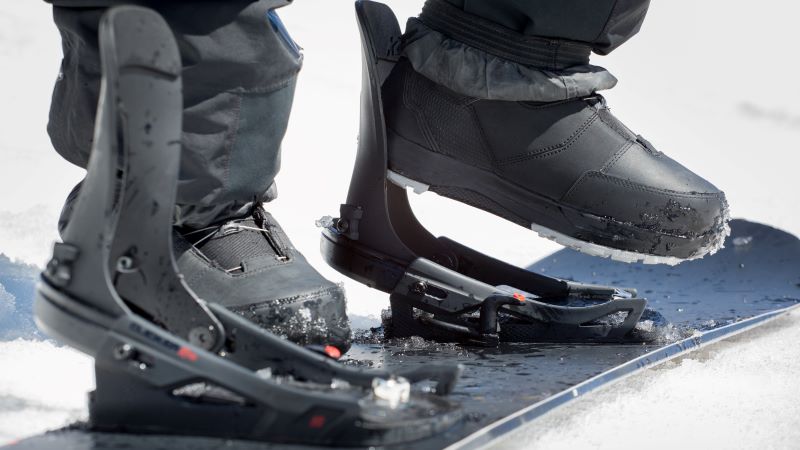 Please tell us about your Clicker line for next season
We will extend our boot line and introduce our top boot, the Thraxis, to the Clicker X HB portfolio. We will also have some cool new colourways coming up!
How do you expect the step-in binding market to develop over the next few years?
I believe the segment will grow constantly and there is definitely a market in the future. The product is solid, it works, it's easy, and there are no compromises. In saying this I also refer to the competitor brands, we all have good products in this segment, and every year, I think more and more people will try a step-in system and I think many of them will keep using it.