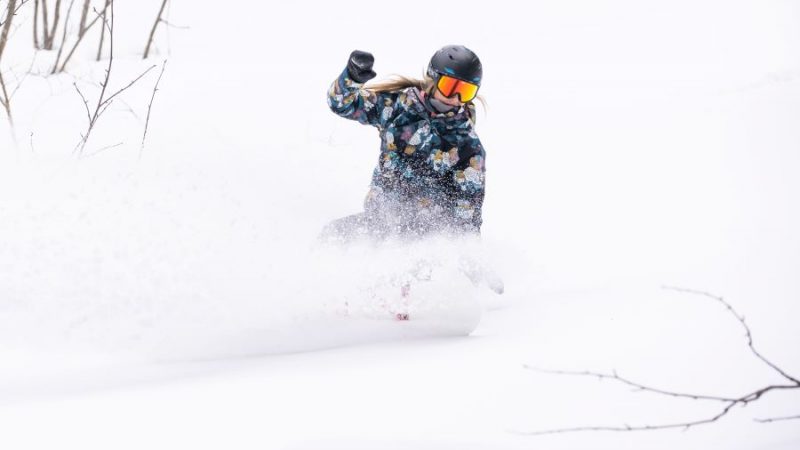 Roxy Incorporates Warmflight, Hydrosmart & Dryflight Technologies Into 20/21 Range
For this winter, women's boardsport brand Roxy has focussed on high quality, innovation and increasing their sustainability. Roxy's 20/21 product range features a range of technologies, such as Warmlink (Warmflight), Hydrosmart and Dryflight which ensures product suitability for a wide range of weather conditions. Roxy gave us a bit more insight into the 20/21 product range.
Why is winter such a key season for Roxy?
Roxy is recognised in the outdoor market for its seasonal snow products. And the snow category is definitely one of our key focuses.
All of Roxy's technical products that are necessary to go braving the mountains are designed and developing in St Jean de Luz, France. From technical clothing to technical accessories such as helmets and goggles, Roxy offers complete silhouettes from best-in-class athletes to the everyday skier.
In order to be recognised as an expert in style, comfort, and durability on & off the piste, Roxy is actively working on their technical snow & cold weather product lines. As a female only brand, Roxy understands women's needs, even in harsh, cold conditions: From fit, form and head-to-toe styling to technical features & innovative designs that address female needs like skincare and warmth.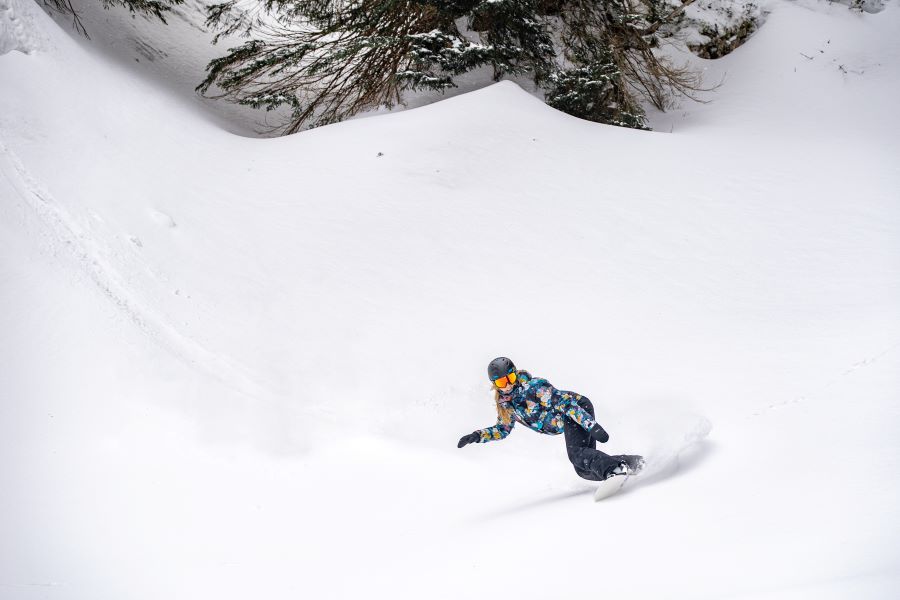 Please tell us about one of your hero technologies / products in each of your winter 20/21 categories
Innovation is at the heart of the development of our snow collections.
We won an ISPO award with our unique advanced heating panel technology that is designed to keep you warm and comfortable. The 'Warmlink' technology! This is an internal heating panel that keeps the warmth in and the cold out, while sleek, sophisticated styling ensures that you will feel and look good from the top of the hill to the bottom.
We also have Roxy's own Hydrosmart technology which is an innovative fabric that cares for your skin. 'I This' is a 100% natural & non-toxic skincare collection made with a new, innovative, all organic and eco-certified formula. Our fabrics are enriched with nourishing micro-capsules. When exposed to everyday friction, the micro-capsules burst, releasing their soothing benefits directly to the skin.
I would like to highlight two hero snow jackets from our collections:
ROXY JETTY 3in1 Snow Jacket: Here we have a really functional jacket with ROXY 10k DryFlight® waterproof technology. Roxy has thought of all the conditions a winter day can throw at us with this versatile snow jacket. Designed for cool mornings as well as milder afternoons thanks to its removable recycled comfy lining. The ROXY Jetty 3in1 adapts to all temperature variations. Reinforced seams at critical points, an adjustable fixed hood and a 3-in-1 zip system complete this model.
SHELTER Snow Jacket: This jacket is one of our bestsellers. The SHELTER proposes optimal protection for endless runs. With its ROXY 10k DryFlight® waterproof technology and WarmFlight® Eco insulation, the Shelter snow jacket protects you from humidity and cold. A 3-point adjustable hood and jacket-to-pant attachment system provide additional protection from the elements.
Please tell us how you are activating 20/21 season products this winter.
As always, our social presence will be an important story telling element of our snow season. Audiences across the world will be able to discover Roxy snow products through the adventures of our athletes and ambassadors. Through this, audiences will be able to learn more about the sustainable technologies and performance elements that go into the design.
We have also sent our snow product to our ambassadors and select influencers worldwide so they can put our products to the test and find out more about Roxy's snow range, from the snowy slopes and frosty forests to frozen city streets.
We are especially excited about our products this snow season as each product has been designed to offer the highest level of comfort to women and increase our sustainability efforts.