The History, The Highs & The Challenges Of 20 Years At HEAD Snowboards
Snowboarding roots run deep at HEAD, beginning back in the 80s when the HEAD team was involved in the development of Mistral Snowboards. Mistral then split into GENERICS Snowboards and BLAX boots and bindings. In 2001, GENERICS and BLAX were re-integrated to form the HEAD Snowboard division. 20 years on and despite many changes and challenges, the brand still remains true to their "Come Ride With Us" attitude which aims to create products for all, from pros to beginners to groms; products that incorporate technology and performance whilst also removing snowboarding entry barriers.
How and when did Head snowboards come to being? Who was in the team that branched out from ski?
HEAD Snowboards was officially launched on January 1 in 2001. Of course, the process started a couple of years earlier, as the snowboard division was created by integrating the snowboard brands GENERICS and BLAX, which were based in Pullach near Munich. Our Division Manager, Karl Acham was part of those brands and he is currently managing what-is-now called Snowboards & Protection Division.
Please can we have a brief history of the brand?
The roots of HEAD Snowboards go way back into the 80s, where the team back then was part of developing Mistral snowboards, which later would turn into GENERICS snowboards and BLAX boots & bindings. As technology and innovation have been of major importance for those brands, they were a great fit to the portfolio of HEAD winter sports. Using technology and innovation to support riders at every level to max out their potential – this always has been our premise.
Having started in southern Germany 20 years ago how important has your international business become?
Well, as the roots go back further than 20 years, an international distribution network for the snowboard business was already developed. The brands GENERICS and BLAX operated under the umbrella of USP (Unique Sports Products) with global subsidiaries and distributors. Even back then, one of our strongest branches was Japan which has remained the same to this day. However, with the start of HEAD Snowboards, international distribution became stronger and also easier, as the HEAD brand was already distributed globally, and all subsidiaries and individual distributers already had access to the product.
What have been the highlights of the past 20 years for Head Snowboards?
It is hard to think of single events, milestones, or highlights – from podiums to movies, products, innovations, and awards – there have been some great moments in the past years. When looking back at it, I think it is fair to say it's the process of change in the snowboarding world – and that we, as a brand, were able to contribute to that, or at least being a relevant part of it is what makes us happy and proud. Seeing the happy face of a first timer on snow is just as satisfying as the smile of a pro athlete on the top of the podium and we are lucky that we, as a brand, are a part of those journeys.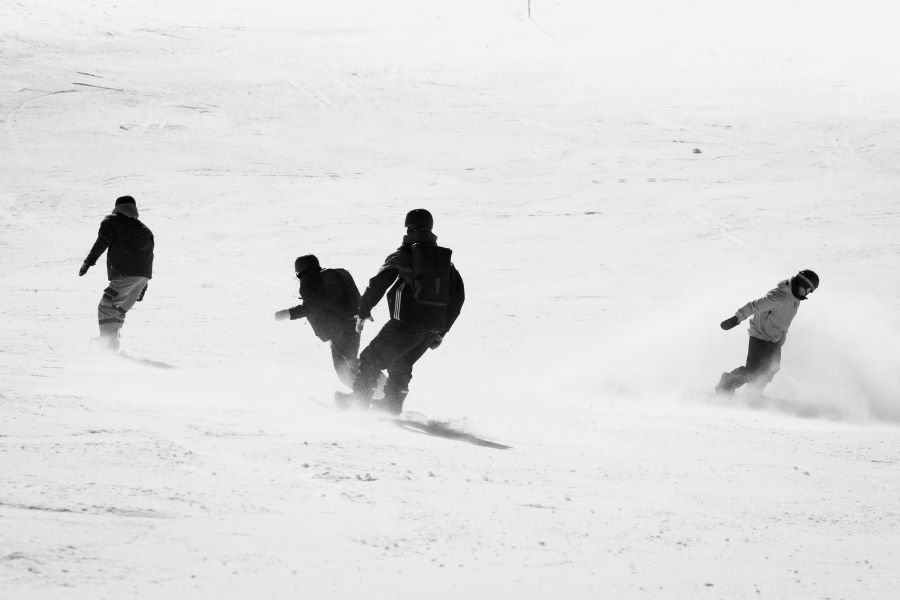 Over the life of the brand what has been the single most challenging situation that management has had to face and why.
Since I have been with the brand, it is definitely the current situation. This pandemic requires us to rethink a lot of things, challenging us to find a balance between disruption and continuity. It affects all aspects of the business from product over to marketing to distribution and challenges us to scrutinise all aspects of how things were done, and how they could or should be done in the future. Of course, there have been better times, but it is exciting to being part of that process, finding solutions together, supporting each other and, finally, coming out stronger.
And the biggest changes the brand faced?
The biggest changes to the brand from a visual perspective was probably our re-branding in 2009, where we launched the freestyle branding, which we are using today. However, so many things have changed in the past 20 years – the good thing is: snowboarding, with everybody involved – from the riders, to the shops, to the brands – has perfected the concept of adapting to change and progress. I am convinced that the reason behind this ability to adapt is due to being dedicated to a sport which goes beyond the level of exercise it can provide. We are part of an industry that enables and encourages us to bring our creativity, our aspirations to grow beyond the state of the art on all levels, and our simple thirst for fun and joy to life on a daily basis.
Which Head Snowboard product from the last decade are you most proud of and why?
That's a tough one – there's so many great products! If I would have to pick one single product it would probably be the INSTINCT. I remember the first time I rode the prototypes of this model on the glacier, back in 2012; the INSTINCT was packed with technology, KERS & FRAMEWALL and our first Hybrid Camber shape. It was so much fun, a whole new world. From a brand perspective, this model was also very successful & gets a lot of recognition to this day. Our strategy of using technology in our products to help consumers and riders to max out their potential is perfectly reflected in that model – everything our tech department has to offer goes in that board, so it really is one of our flagship models & that's probably why I picked that one. It reflects our brand in a very good way & I never heard of anybody who rides it say they don't like it.
What is your brand's USP in this 20th year?
The attitude of "Come Ride With Us". Ironically, there always has been a lot of uniformity in the world of snowboarding which I believe is a problem as it creates entrance barriers to the sport. So, we made it our mission to be a brand for everybody, for all levels and all segments. HEAD is a performance brand, and we are developing and producing performance goods – but this is not limited to pros. Our technology and innovation supports riders at all stages of their lifecycle, from rental to retail, from freestyle to freeride, from bunny hill to competitions.
What are the celebration plans for your 20th birthday?
With all restrictions and challenges imposed on this season, we are of course not able to celebrate in a way we would like to or a way we would normally do. No parties, no events, no trips, haha… There is a strong positive side to this, though – this season challenges us to re-think our habits, things we have been doing for the past years. It forces us to find solutions and work arounds, which is what we are doing right now.
Sounds promising for the next 20 years…?
Definitely! As mentioned, the good thing about the current situation is that everybody is motivated to find solutions together, from product over to partner support to marketing.
We are not striving for a "back to normal" – our contribution to the sport is to adapt and support change, as snowboarding always has. So, we are set for the next years, and when the situation allows, we will catch up with our birthday party plans.