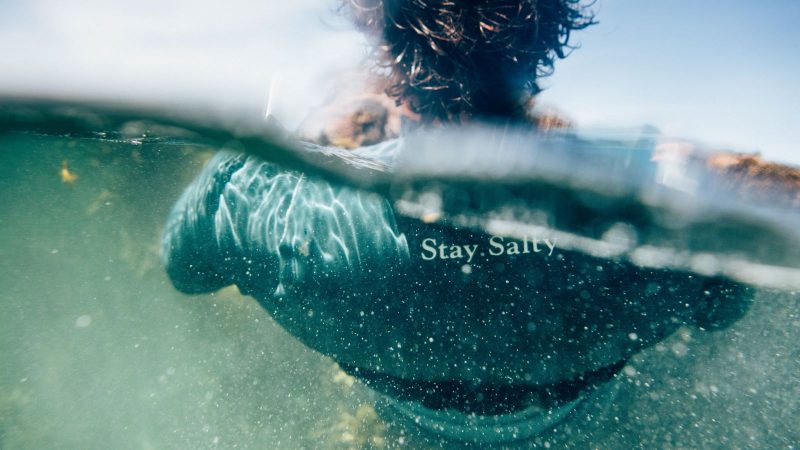 Manera Talks Innovation & Plans To Strengthen Growth In US Market
Through continually investing into their research and development process, French kitesurf brand F-ONE expanded their product offering to encompass watersports in general. The commitment to R&D led to the creation of Manera: F-ONE's wetsuit and watersport accessory branch. Specialising in technical equipment and neoprene for a range of watersports enables Manera/F-ONE to cater towards a wider market; a market which the brand plans to strengthen via the release of innovative technical equipment (such as the upcoming FW22 kite harness) and by growing their presence within the US market.
Header photo cred: Matt Georges
Tell us about the people behind Manera and where the brand has come from.
Back in 1994, my father ended his windsurfing athlete career and created F-ONE together with my mother. They had absolutely no money and improvised a small office in the corner of their room.
It used to be a kitesurf-only company and it has since developed into a complete watersports business. Manera is the accessories branch, we design and sell everything that is close to the body: Wetsuits, harnesses, boardbags, boardshorts…
We fully own the business and run it together with a great team of 35 people.
What are the benefits of being a private company?
We have no investors, shareholders or banks involved in F-ONE. The benefits are simple: We're free.
-Free to create the products we like even if they are not the most profitable.
-Free to choose our distributor network: we only sell to small, specialised shops.
-Free to invest as much as we want into R&D, which is our passion.
And the list goes on, basically we would never trade our freedom against more cash or more power.
Which region is your best performing at present and why?
We are still doing 25% of our turnover in France, but Holland and all the Northern European countries are very strong. We also approached the USA with a new strategy last year and it is booming right now.
And where do you see the biggest potential for growth?
Clearly the USA. We are still extremely small there and the market is huge, especially in neoprene. I feel like the customers are tired of the big corporations, they need something more authentic. We're going there as a small and honest family business with a different vision, I think the people like it.
Which product range do you focus more on?
We're not an apparel company and will never be, so we focus on the technical goods. For example, our neoprene turnover has grown by 50% each year and after seeing the FW22 pre-orders it won't be slowing down in the next season. We invest a lot in our wetsuits and accessories in terms of R&D and marketing.
We have an innovative kite harness coming up for FW22 that will be a game changer. It's something nobody's ever seen, and we secured it with a worldwide patent. I believe this should really boost the harness side of our business.
How has COVID affected your business and how are you ensuring supply chains won't be at risk in the future?
It's been our best year so far in terms of turnover, but it was also, in terms of effort, the most difficult. It's not only about sales and marketing anymore. Now, more than ever, the supply chain has become key. As everyone else's businesses were also booming it was super hard to get our productions on time.
But we are one of the only companies who didn't cancel/delay any orders to our suppliers during the crisis. Because, as really competitive people, we were willing to take the risk, and we didn't want to put our trustful suppliers in a bad position. Our partners didn't forget that and right now we are in a pretty good place because they gave us priority on their production bookings.
We've already booked near-enough everything for the next three years based on our last three year's growth. That's how we work: We are committed to our brands and feel safe about our future. We build MANERA to last several generations, it's not just a lifetime project.
How do you see the future for water based boardsports?
As a watersport business we have seen the behaviour of our customers changing radically.
A surfer used to be a surfer, same for a windsurfer, a kiteboarder… But over the last few years, more and more people started to see the potential of practicing many different watersports. Maybe surfers were getting too frustrated to look at a windy peak, or kiteboarders were getting too impatient to wait for the wind… And they started just making the most of any conditions by just adapting the toys they played with.
Don't get me wrong, a lot of guys understood that a long time ago, it just hadn't really caught on in the mass market. I think the foils and wings played a huge part in it. Surfers getting into surf-foil got addicted, and then they suddenly understood that they could use the wind and their foil set-up with a wing… As a wind-sports business we never really got interest from surfers, but for the past few years, surfers have become a good part of our business.
So, I see a future where everybody will have a car full of different toys and they will practice whichever sport is best suited to the conditions they have on that particular day. Peaks might be a bit less overcrowded as practicing a new sport opens different spots (foil, wings…). I also think the general ability level will improve as doing several different watersports definitely boosts performances.
The bases for the future are being built right now… And I feel so lucky to witness/be part of that as a brand manager and water lover myself.