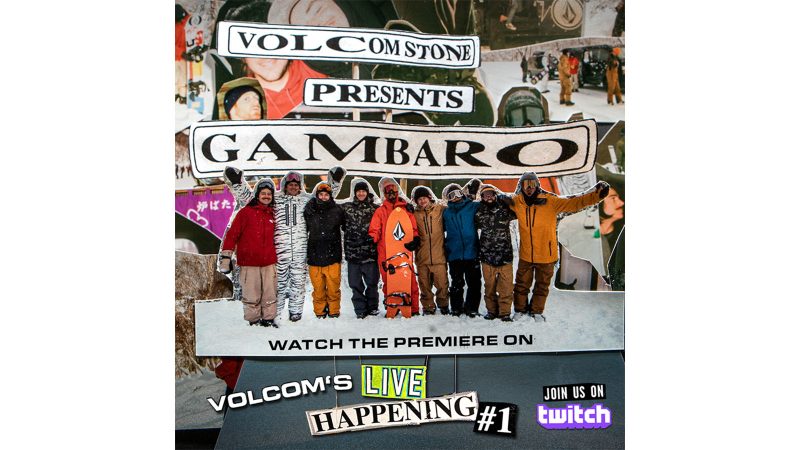 Volcom To Premiere GAMBERO Live On February 26
Volcom is heading over to Twitch for their next livestream event. On Friday 26 Feb, at 12AM CET, Volcom's CMO Ryan Immegart will be hosting the live premiere of GAMBARO; and, accompanying the premiere host are snowboarders  @arthur_longo, @patmoore & @torgeirbergrem and the film maker @sethhuot! The premiere will also see the appearance of special guests, exclusive content drops and giveaways. Find more details below:
View the first-look trailer here: twitch.tv/volcom
Head over to twitch.tv/volcom on Friday, Feb 26th at 12:00 AM CET to watch. The stream can be viewed as a guest but an account is necessary to join the chat.