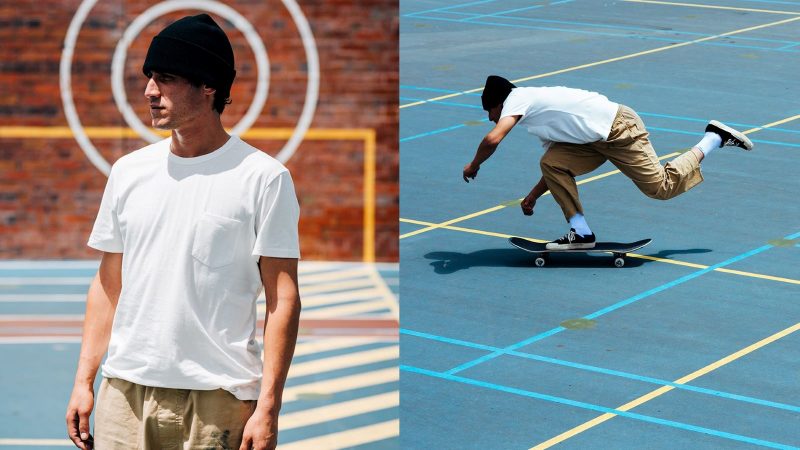 Globe Turns Away From Fast Fashion & Towards Sustainable 'Low Velocity' Clothing
Since 2018, the entire team at Globe has been working on completely overhauling their apparel range to produce sustainably made, wearing and quality products that stand the test of time in order to exit from the 'fast fashion' business model. Through continual R&D and product testing and tweaking, Globe is launching their 'Low Velocity' range globally this spring, following a successful launch in Australia. Matt Wong, Globe's President of Product told us more.
Please can you tell us a little bit about 'Living Low Velocity.' Why is this so central to Globe going forward?
"Living Low Velocity" was the internal name used to refer to our idea of radically changing what we were doing with our clothing program. We felt sort of trapped on this treadmill of trying to be on point with our clothing design while having to create new ranges every season, while also having to deal with all the sampling, development, travel, and freight that accompanied the "fast fashion" approach that we felt our industry was a bit stuck in. As a wholesaler, we were never going to win the "fast fashion" battle, especially competing against a lot of vertical brands who own their own retail stores. In addition to this, we'd also been trying to reconcile with our brand's boardsport and outdoor-based activity heritage, and with how we could lessen our impact on the environment with the clothing products that we made.
This was a conversation we'd been having for years, and back in 2018, the Hill brothers (our founders) told us that our current clothing model wasn't sustainable in the long term, and that we should rebuild our clothing program from scratch with a more environmentally friendly model. This was a pretty bold move considering Globe had a sizeable global clothing business, so the fact they were willing to give that up in the short term with a view for the long term had us pretty pumped. The fact that it was a complete top to bottom restart, and not just an environmentally friendly seasonal capsule, meant it was a significant undertaking.
So, our "low velocity" approach to clothing isn't just about using environmentally friendly materials (such as organic cotton or recycled polyester), but also about slowing down our merchandising approach.
In Australia, under our group's umbrella we have a very successful workwear brand called FXD, which has a tight SKU count and evergreen styles that don't change season after season. We've applied a lot of the lessons we've learnt from this brand to 'Low Velocity', and so have a tight collection of high quality staple styles which consumers will learn to rely on in terms of quality and function, season in and season out.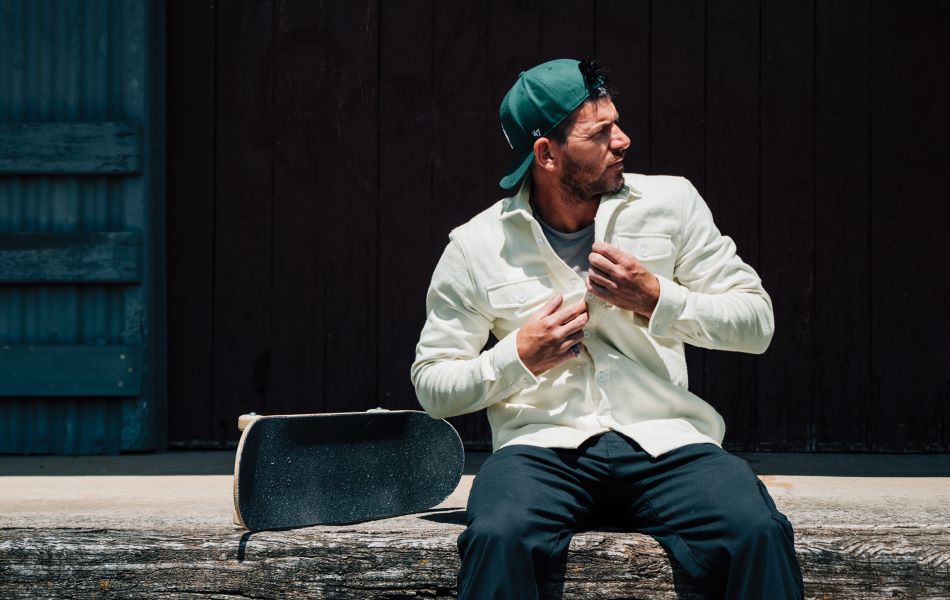 How do you plan to communicate this with retailers?
It's been an interesting period, because no one could travel much over the past 12 months. We had to adapt to this situation pretty quickly; we had to work both to help our reps communicate the new low velocity clothing message and to organise range showings to retailers by video. We've created special video assets to help our reps do this as effectively as possible.
We realise that our new approach may not appeal to all retailers from the outset – but we are seeing that there are a lot of retailers who immediately get what we're trying to do and are jumping on board, knowing that it's something that their customers are asking for too.
We're also conscious of being honest with ourselves and customers – while this is a radical step compared to what we were doing, it's only the start of our journey towards sustainability, and we're by no means perfect – we'll be striving each season to improve what we do.
And end consumers?
To start with we wanted to support the new clothing program with a team of suitable athletes – in skate, we had Mark Appleyard and Sammy Montano sponsored head to toe, and we picked up Aaron Kim ("AK") to help round out the team. In surf, we had Dion Agius, who has been a fantastic ambassador for us for many years. As part of the Low Velocity launch, we were stoked to have the legend Taj Burrow join us head to toe (we've been sponsoring him on footwear since he was about 15), and we've also recently had Shaun Manners join the family.
Then, all of our marketing is focused on explaining what 'Low Velocity' is all about.
One cool thing we've been able to do, starting in Spring 21, over 97% of our range will be delivered in paper garment bags, instead of the traditional plastic polybags that the industry uses. These bags are FSC certified and are more easily recycled than plastic polybags (which more than often ends up in landfill).
Please talk us through the R&D process for integrating Low Velocity apparel.
The R&D process was radically different for Low Velocity clothing compared to what we used to do.
Firstly, we revamped our supply chain to work with factories who were used to working with more environmentally materials and were conscious of their social responsibility to their workers. While this was happening, we merchandised our line to a tight range of evergreens that we felt could stand the test of time in terms of being wearable, versatile essentials, that wouldn't go out of date. We want to be able to build up consumers' trust so that the pant or shirt or jacket that they get from us becomes their "go-to" item, and so that they know that there is a high level of quality and consistency that makes it a no brainer for them to buy the same style in another colour in the future.
To do this, we had an incredibly extensive wear test program – we sampled each style in multiple sizes and colours and got them rigorously tested for months by a wide variety of people, including, of course, our team of skaters and surfers. We'd get feedback, fine tune the garments accordingly (whether that be in terms of fit, how the garment functioned, the materials we used, how it washed, how it travelled, etc…), and then launch an updated mini production run and go through another round of wear testing for a few months. In addition to field testing the garments, we also underwent lab testing on a wide range of fabrics to ensure they would meet our criteria.
We wouldn't normally have had the luxury of time to be able to do this with our old seasonal clothing model, where you're trying to get your next range out on time and hitting certain market trends. So again, a lot of these processes were adapted from what we saw FXD workwear doing well and helped us set a higher bar for ourselves.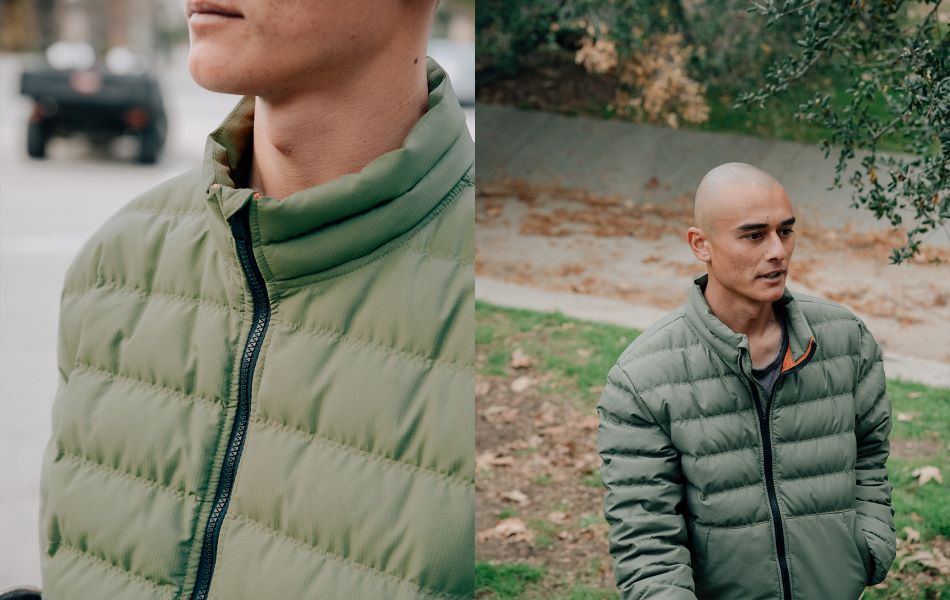 How are you going to combine Globe's marketing needs and sales dept. with the 'evergreening' of products?
Our focus is on quality and function – and how the repetitive nature of these evergreen products is a part of this quality and consistency. Therefore, there should be a lot of stock service discussions with our retailers, and the fact that at the end of every "season" they shouldn't be putting our products on sale as they'll all roll into the following season.
At the same time, we realise we need a creative outlet for our marketing team, as well as an avenue for collabs and team rider projects. So, each season we will also have a very tight capsule of a dozen SKU's dedicated to this. These will also be made from the same type of materials the main range uses.
Which region is your best performing one at present for your green products?
SP21 is the first season for our global drop, so we'll know more soon! We have delivered one season in Australia and were happy with the sell through and feedback we had from retailers who completely understood the reasons for the change. They also have customers asking them for a lot of the values our Low Velocity program stands for, so are very supportive of it.
Learn more about the new Low Velocity range on Globe's sustainability page here.