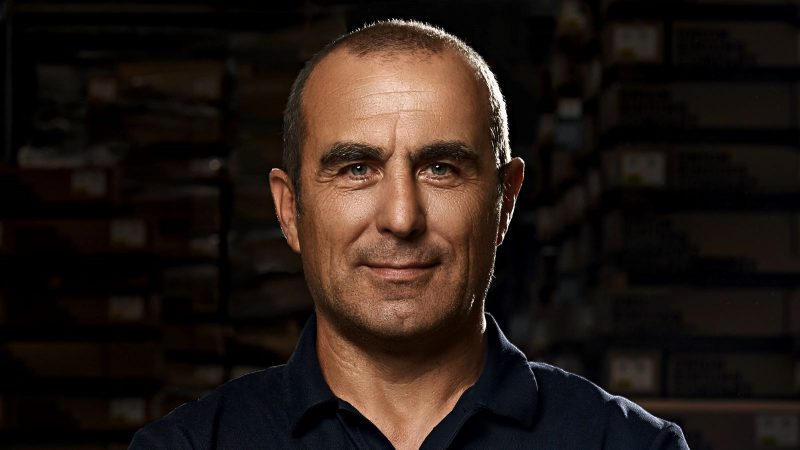 Big Wig: Union Binding Co CEO Martino Fumagalli
Martino Fumagalli is CEO and General Manager of Union Binding Co. Arguably the best recognized and respected binding company in the world and with a fresh new HQ, we catch up with Martino to discuss the effects of the business, how they're tackling sell-through and how they're tackling the D2C challenge faced by all snowboard brands and retailers in 2021.
Please tell us about your background and what led you to your position within Union Binding Co.
My name is Martino Fumagalli and I'm the Ceo/General Manager of Union and have always been based in Italy. My background goes pretty far back. I started working on snowboard products and bindings back in 1992, I was a founder of another binding brand (Drake, before selling to Northwave) back in the ice age of snowboarding.
In 2004 we saw an opportunity to start something more focused on the product, and less about traditional marketing. Union was born, and we have always strived to have a genuine approach to the product, the production and really every aspect of the brand. That's how we started out, and that's how it will always be. Today we maintain direct control and direct ownership of one production facility in Italy and one production company and facility in China.
What have been the top three pieces of binding technology the company has introduced?
Binding Base Bushing system, which we hold patents on.
Baseplate / Heelcup connection. We invented this male / female connection, which has huge performance and durability advantages, not to mention a clean design.
Forged Carbon.
How are your splitboarding clips and bindings working out?
Obviously, we saw solid growth this year on all our Expedition Products. The actual split binding (now called "Explorer") works very well and we will continue to increase our presence and product in this category. We started providing clips to many board brands at the moment, they are simple, and they work very well. Moving forward, the Expedition category has grown quite a bit, and we offer just about everything you'll need to have a great backcountry experience.
Please tell us about your new office/factory facility.
We designed our new facility with basically the same process that we design product.  All the ideas, the layout and aesthetics came from the binding design team. We even built 3D renderings and a scaled prototype. The bottom line; this is a building designed with binding process in mind. We are very proud and happy with the result, the final result as you can see from our video introduction. We feel the new facility represents the strength of the brand – Clean, clear and with open door mentality. Everything starts with the idea of a binding box, so we call the new facility "THE BOX", following our original bindings box back in 2005; black / orange. When you open a Union binding box there is an aspect of each person involved in the company.
What were your biggest learnings from the pandemic and how it affected the snowboard business? How are your future-proofing your business with this in mind?
The pandemic hit very hard, especially in Europe, but with the experience of several bad snow years, our distributors and retailers are used to challenging situations. Each country has its unique challenges, and we are here to help as much as possible. Union is a mean and lean brand, so we've been able to keep all employees and team riders.
Please can you talk to us about the carry-over model and whether you adopted it?
We decided in the beginning to continue with our product plan, and thanks to very good early sales there is less of our product on the shelves now. Again, we have a plan in place for retailers. Carry over is a good strategy if everybody participates at the same level, but if one big shop or country starts to dump carry over product, the whole plan is ruined. Hopefully our customers will be happy to see no carry-over stuff from us.
Pandemic aside – what are the biggest opportunities facing the snowboard industry and how do you intend to tackle these issues?
Well, it's no secret that the outdoor business in general is doing well right now. Consumers prefer a good day out then a bad day in (shopping center, videogames, etc). The spirt of snowboarding is strong at the moment and will continue to grow.
How are you introducing children to snowboarding?
The best thing we can do is offer high value products at the best possible price, with no shortcuts. We have the best kids binding collection for 2022 and the category as a whole is our biggest area of growth.  A lot of parents are buying kids gear and know the difference between quality and cheap junk.
For those who don't know, please explain the relationship between Union, Capita, Coal & C3.
Union, Capita, Coal and C3 are all separate businesses. The majority of ownership is common, with some unique minority partners.  Every member is actively involved in either one, or all companies and we've all worked together for over 20 years.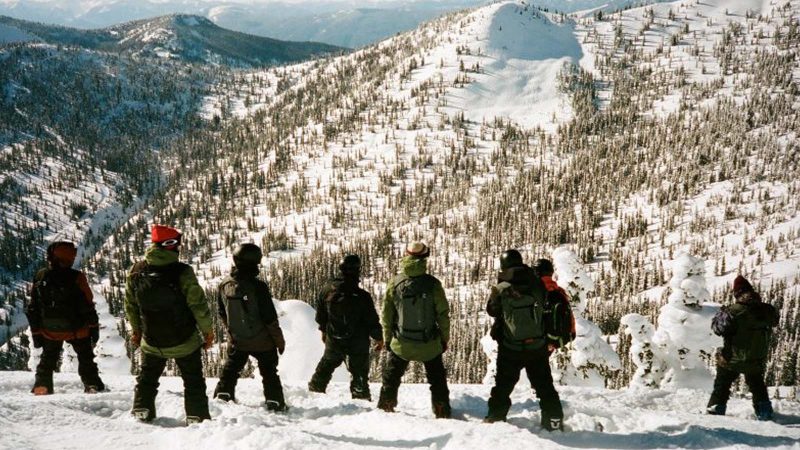 Please explain your D2C strategy.
We just opened our D2C channel in several EU countries with the clear goal of giving our consumers the opportunity to find products they can't get locally like parts, accessories, softgoods etc. We will also offer the complete collection of bindings of course. We are not in competition with our dealers and won't be offering anything the dealer can't get. We have a very large fan base at this point thanks to all our work and investments. We love our distributors and have long lasting business and personal relationships with them. They know who we are and where we come from. We are by no means trying to be a D2C brand, but rather evolving with the times.
What are the main marketing pushes for the coming winter months?
We have invested in Travis Rice's Natural Selection Industry Alliance, and are super excited to watch that whole event roll out and take place. Otherwise we are supporting numerous film projects that our team riders are either involved with, or creating themselves. We are also investing in our own platforms internally, and creating exclusive product and rider-based content.
How are you working with retailers to push the brand and product?
The majority of our sales are through brick-and-mortar retail partners. I think the main example of Union "working with" them is by not competing with them or opening up a store across the street. Customer service, communication, building on past successes and overall consistency is how we've always worked.
How are you leveraging your athletes during the pandemic?
Again, we are super proud of the fact that we have retained and renewed contracts with all our team riders. At the very beginning of COVID-19, we prepared for the worst in terms of protecting the Union Brand. The key factor in maintaining our momentum was (and is) the people. Our employees, our sales representatives, and our team riders are the most important piece of the puzzle.
What are your biggest and best performing markets globally and which ones do you see the biggest potential for growth?
Our biggest, and best performing markets at the moment are China, Japan, Australia and North America. Good snow and the general desire to get outside and be active has amazing sell through for Union, and many other brands I'm sure. Moving forward, we hope to see Europe bounce back in a big way for our industry as a whole. From the marketing side, once things are back to normal, we will be pushing all of Europe as hard as possible.