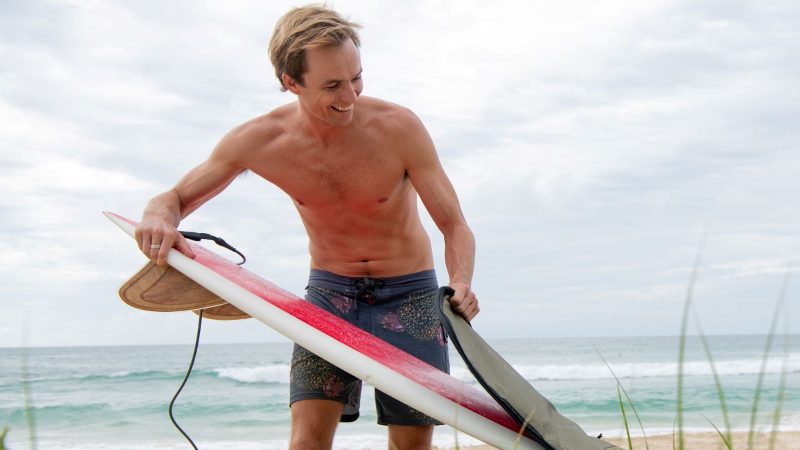 Harrison Roach Joins Creatures Of Leisure Team
Aussie surfer Harrison Roach has joined the Creatures of Leisure team, a place he'll hold till 2023. Known for surfing shortboards, longboards and whatever board suits the waves that day, Roach will be able to put a large variety of Creature's accessories to the test.
Press Release:
HARRISON ROACH SIGNS WITH CREATURES OF LEISURE
Everyboard rider and explorer Harrison Roach has just signed with Creatures of Leisure. The move is a perfect fit considering the demanding nature of Roach's surf trips and the reliable durability of Creatures' equipment. According to Roach, his inclusion to the team won't even really change how he packs for his adventures.
"I've already been using Creatures gear for years," says Harrison. "It stands up to just about anything, fits all sorts of different dimension boards, and has that understated quality I really like in my other stuff as well."
The official relationship started with a recent board cover collaboration Creatures did with Roark – Harrison's key sponsor that he also heads up in Australia. Keen to get some feedback on how the covers went on a recent trip, Creatures' head of product and brand Beau Campi got in touch.
"It was really cool to get that call after getting back from Alaska," says Harrison. "It just shows how much Creatures care about what they do."
"We hit it off right away," adds Campi. "It was a welcome surprise to hear Harrison already used our covers anyway. He gave some insightful feedback and you can tell he demands a lot from his equipment. It was a no-brainer from there to get him in the Creatures family full time."
The deal puts Harrison with Creatures until 2023, adding the extra element of an accomplished alt-board rider to put the brand's fish and longboard covers through their paces.
The Roark x Creatures Collection will be available in the USA for their Spring 2021 season.