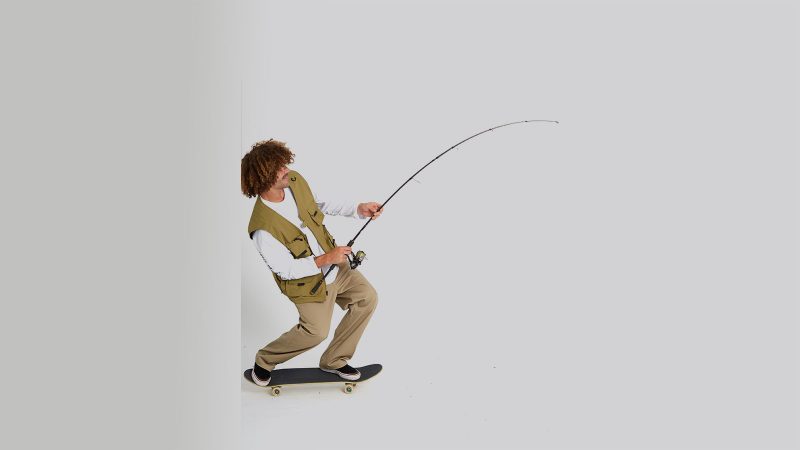 Volcom x Doobie Loose Trucks Tight Lines Collection Drops
Volcom, in collaboration with Doobie, have released a collection that combines skateboarding with fishing. The Loose Trucks Tight Lines collection features classic colours, artwork from Pentagram Pizza and a combo of comfort and utility.
Press Release:
Volcom's Loose Trucks Tight Lines collection is out! 💥🎣🛹
Designed in collaboration with Victor Pellegrin aka "Doobie" and featuring artwork by Pentagram Pizza… "Loose Trucks and Tight Lines" is a clothing line designed by skateboarders, for skateboarders who share the same passion for fishing. Looking for the perfect outfit you can wear all day? This line is all about comfort and utility merged with simplicity. Not to mention it makes you look as good as Doobie…
Keeping them trucks loose and those lines tight.
If not done yet, don't forget to vote for your favorite skateboarding & fishing clip by April 11th!