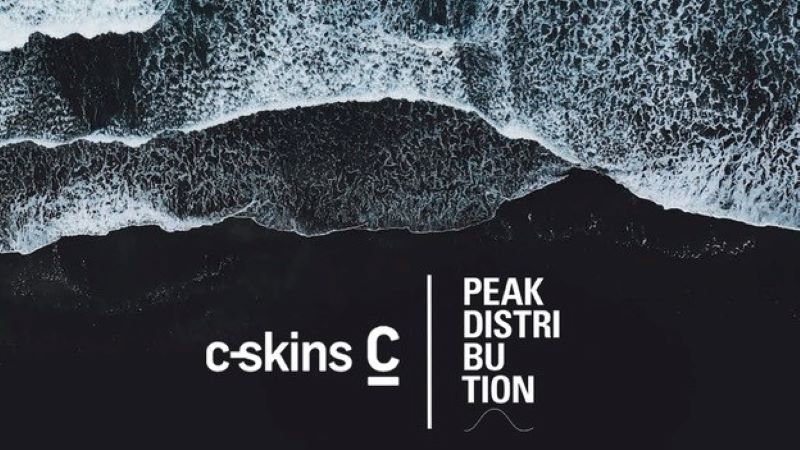 Peak Distribution To Distribute C-Skins Within German & Benelux Market
For the past 9 years, Peak Distribution have successfully worked as trade agents for C-Skins in Northern Europe. To progress this partnership and to further expand their reach into the Benelux and German regions, C-Skins have appointed Peak Distribution as distributors.
Press Release:
Brand Announcement – C-Skins wetsuits appoints Peak Distribution as Distributor for Benelux and Germany 
C-Skins wetsuits is proud to announce that it has appointed Peak Distribution, Netherlands as Distributor for Benelux and Germany with immediate effect.
After 9 fantastic years working together with Peak Distribution as an agent building the C-Skins brand in these territories the transition to a distribution model came naturally in the wake of Brexit.
The entire team at C-Skins is stoked to continue benefiting from the local market knowledge and years of experience that the team at Peak Distribution bring to the table, safe in the knowledge that retail customers – new and old- will be given the best possible service and support.
Peak Distribution, who service an extensive network of wind, surf, kite, board sport retailers and surf schools will continue to work with the team at C-Skins to develop and distribute the best cold-water products available – all tested in the chilly waters of Northern Europe.
Jordi de Koning, Director at Peak Distribution said, " We are really excited about becoming C-Skins wetsuits distributor for the Benelux and German territories. Looking at our tremendous growth in the past years with C-Skins wetsuits and the post-Brexit trade complications, this step was both wanted and inevitable. Peak Distribution is looking forward to further expand the C-Skins wetsuits brand in our markets, closely working together with all our existing and new clients."
Enquiries, please contact: [email protected], Tel: + 31 (0)174- 209005