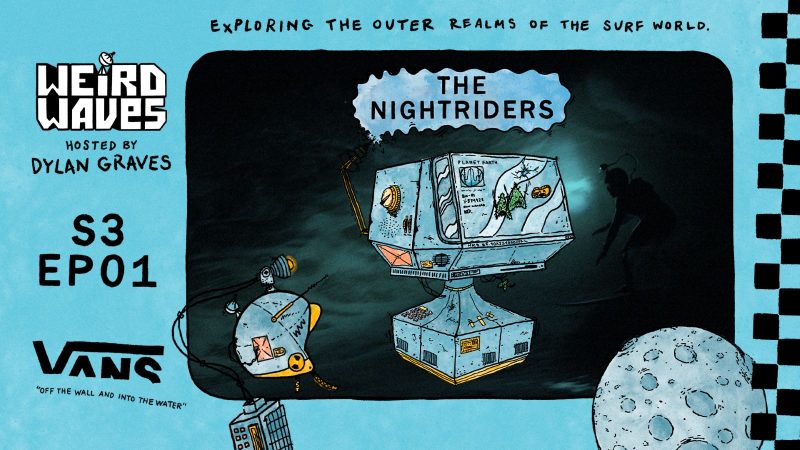 Episode 1 Of Weird Waves Season 3 Sees The Vans Team Surf Under The Moonlight
Season 3 of Vans' Weird Waves kicks off with the WW crew heading to Southern California and surfing the illuminous blue waves after nightfall. 'The Nightriders', hosted by Dylan Graves, is the first episode of the new series which sees the team explore their home waves.
Press Release:
Vans' Weird Waves Surf Series Returns with Season 3
From Galveston, Texas, to Lake Tahoe, host Dylan Graves explores waves closer to home
Vans, the original action sports brand and icon of creative expression, is proud to present season 3 of Weird Waves, the acclaimed surf series hosted by Vans global surf team rider Dylan Graves and co-created with director Dave Malcolm. The new season is unlike those before it, with 2020 hitting like a ton of bricks and quickly changing plans. Setting their focus closer to home, Dylan and the Weird Waves crew had no idea when they set out to film that so many of their favorite types of waves and people were right down the street. From Galveston, Texas, to Lake Tahoe, and beyond, the series continues its exploration of surfing's most unconventional communities and their rarely championed heroes.
In the first episode, the crew found themselves shifting their schedules to highlight a few different approaches to surfing once the streetlights turned on. From bioluminescence to Blue Moons to Sci Fi lighting devices, Weird Waves dives into the question, who are these nightriders sneaking around under the cloak of night? And more importantly, why?
Don't miss any of the adventures lined up for season 3, including a look at "Tanker Surfing," inside the hunt for the eternal grom in each of us, and more. This season, Weird Waves also produced several special reports that shine a much-deserved light on the Queer and Black surf communities.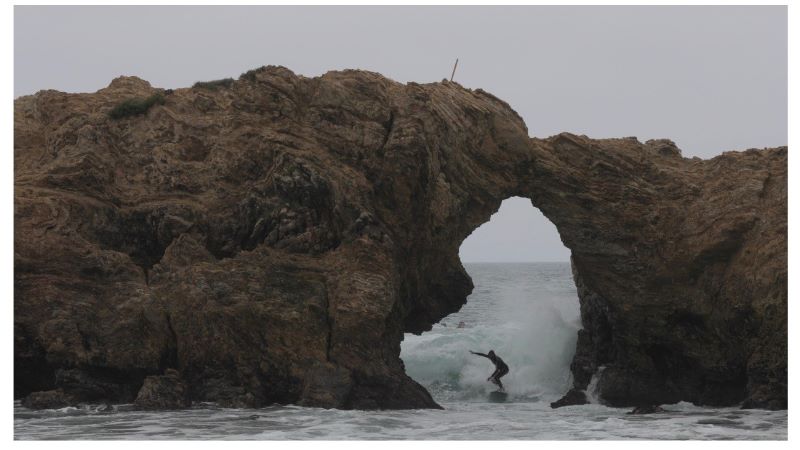 Watch the season 3 premiere of Weird Waves now on YouTube.com/Vans.
For more on Weird Waves season 3, visit Vans.com/WeirdWaves