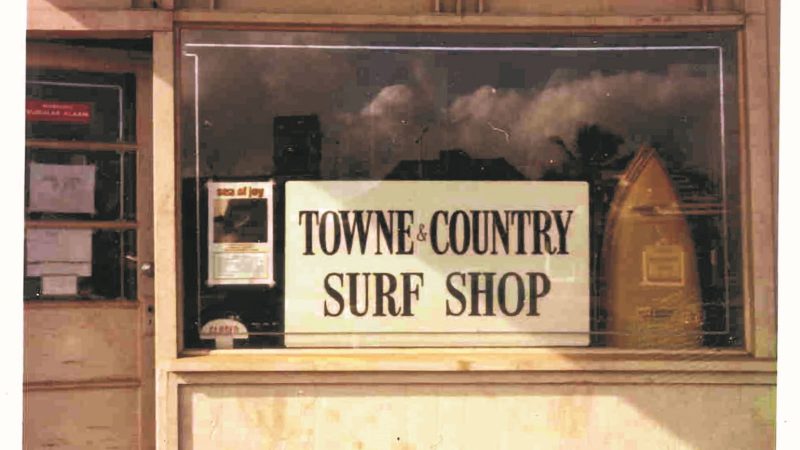 Town & Country Celebrates Turning 50 Following 2020 Relaunch
Iconic surf brand Town & Country was re-launched in Europe just as the pandemic hit in 2020 by industry vets Stephan Moretti and Wilco Prins. Both formerly high-ranking employees at Rip Curl the pair bring a wealth of experience to the brand which celebrates its 50th anniversary in 2021. We caught up with Stephan & Wilco to talk business.
How's the re-launch of the brand in Europe been?
We signed with T&C early 2020, just before the first lockdown. We spent the lockdown designing, to develop our products and to prepare our launch. Coming out of lockdown we launched our production with factories in Portugal for our tees and fleeces, made out of durable recycled African cotton. For our surfboards we came to an agreement with Johnny Cabianca and Mikel Agote to produce our Glenn Pang and Tommy Tanaka surfboards at Basque Country Surf. In June we received our production including our boardshorts and we had a great first season.
We opened our offices in Hossegor in July and opened our concept store, The Salts Only beneath our offices. If there is one thing that we learnt over time it is that being close to the customer is the number one rule for creating good product. We were overwhelmed by the reaction of the people who already knew the brand and who were happy to see it back in Europe, but also by how the brand is received by the current generation of 15 to 25 years old. The brand has so much brand equity, history and love. The first accounts we served have had great sell through on our clothing and the demand for boards and custom boards has been ridiculously high.
2021, we celebrate the 50th anniversary of the brand with the opening of a Town & Country Surf Designs store in the centre of Hossegor. Furthermore, there are a great number of brand activations through some really exciting collabs in both surfing and skateboarding. In May & June, our collab with Vissla will hit the stores, after that we plan another 3 collabs between June and November in both surfing and skateboarding.
Who is the management team in Europe?
We are a team of three people; Arnaud Touix, Stephan Moretti and Wilco Prins. Together, we combine a great number of years of experience and expertise in management, sales, product development and passion for surfing.
What's the brands USP?
First of all, Town & Country Surf Designs has such a rich history in surfing with some of surfing's most notorious surfers. Larry Bertleman, Dane Keahola, Martin Potter, Marvin Foster, Sunny Garcia, Johnny Boy Gomes, Chris Ward, Bobby Martinez, Matt Archbold, Christian Fletcher, Kekoa Bacalso and today surfers such as Billy Kemper and Brissa Hennessy. All of these surfers in the same sentence expresses this in a pretty good way. These world class surfers were and are served by some of the world's best shapers.
T&C, the yin and the yang, it is the equilibrium, between the town and the country, between charging pipeline and enjoying fun waves on your longboard in Waikiki. This creates such a great base while re-introducing the brand to the European market and it is timeless. It is timeless and therefore at T&C, one of the tag lines we use to celebrate our 50th anniversary is "50 years in the now".
Product-wise, we position the brand as a premium surf brand, which develops qualitative and durable both technical and comfortable surfwear products. World class shapes, technical boardshorts and durable organic cotton used for fleece and tees are our key focus. Cotton products that just get better and better over time and technical boardshorts that use premium fabrics with a great fit will be something that we will build our brand on. We build a base of permanent products that will be available all year long and we bring excitement with a number of limited edition stories we introduce during the year.
How's business in Europe?
The growth in surfing participants globally is something that was not necessarily something we were thinking off when we went into the first lockdown. However it is an obvious outcome for a number of reasons. People have moved to the coast during the pandemic, home office has brought a lot of people back to surfing and newcomers into surfing. People started surfing as well because they were looking for a replacement to sports, such as indoor sports that were not possible to practice. Furthermore, the values linked to surfing of freedom, nature and travelling are obviously something people want to identify with even more now when life is so restricted.
Having said this, that business is in line with where we want it to be. It is obviously very hard to predict how this year is going to unfold with regards to the pandemic.
What are the most interesting regions in Europe for the brand? Where do you see the biggest growth potential?
Our main focus is on areas where there is surf, our natural playground and that is where our biggest potential is. Our online sales are strongest in France, Spain and in the UK. We are currently working with a set number of independent accounts throughout Europe, which have great sell through results. We will do a collab at the end of this year that we believe will have a very big impact on our brand in all markets.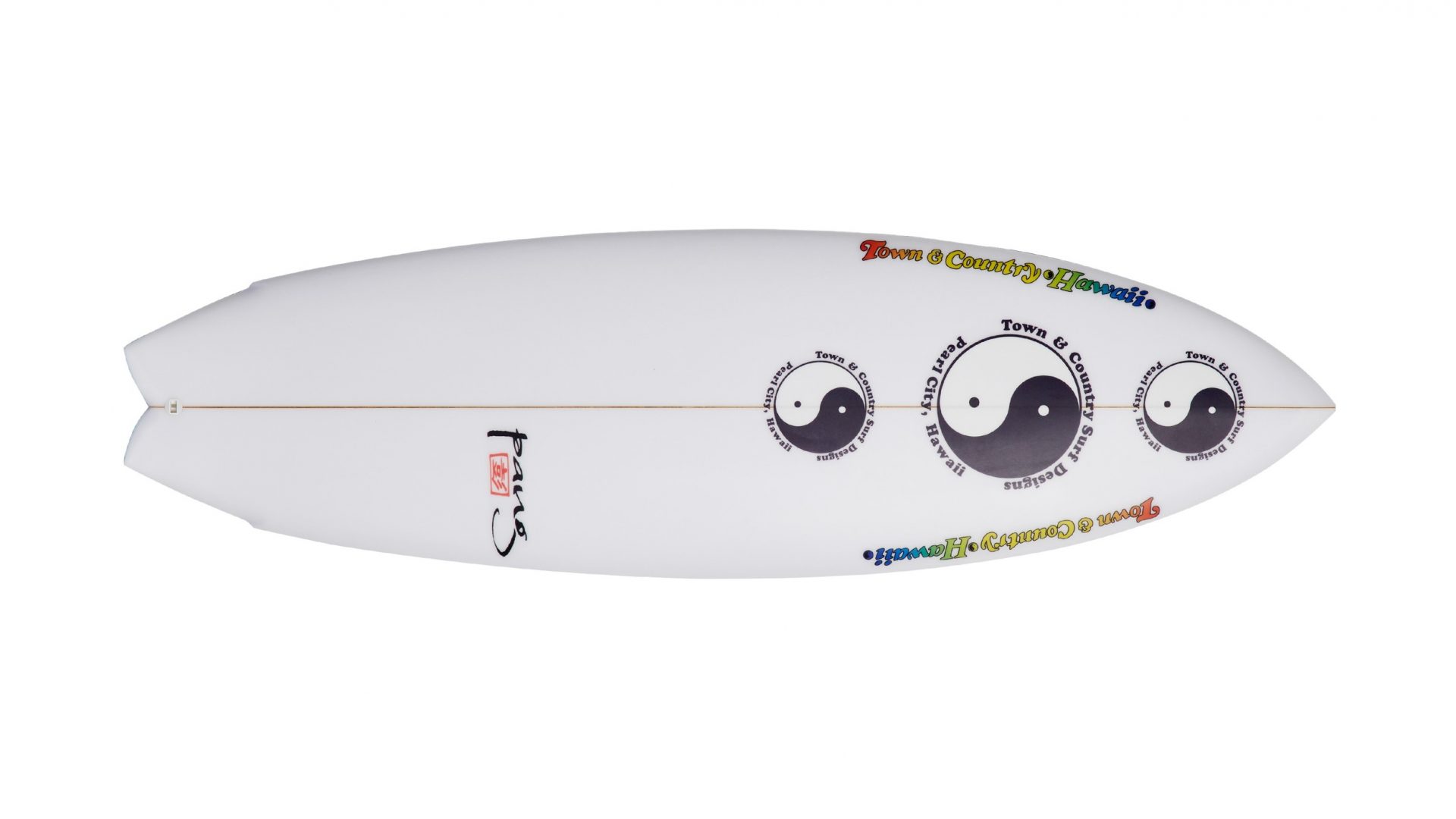 What have been your best-selling products over the last year?
Our bestselling boards have been The Saint, The Sinnr and the Flux. The Saint is obviously one of the most iconic surfboards by Glenn Pang, which featured the first air on the cover of Surfing Magazine by Martin Potter in July 1984. The Sinnr is the modern version of The Saint with a wider tail, channels and a big concave. The Flux is the Glenn Pang performance shortboard of choice surfed by most of the T&C team riders.
Our YY Logo Fleece and Great Wave Tee have been our bestselling tops, followed by our logo tees. Our Stay Stoked boardshorts are most likely the best technical boardshorts on the market and we expect to see a lot of them in the water this summer.
How have you adapted the business to cope with the pandemic?
We did not adapt, but we launched during the pandemic. What an idea to launch a brand when the whole world is locked up! Our business model from the start is to have a lean organisation, work with a selection of what we consider to be the best accounts in Europe and a big focus on our DTC business. Measuring the risk on a daily base without restricting the development of our business is basically where it comes down to. It is obviously a pretty good time to develop a good website.
How do you see the surf market developing over the next three years?
It is going to be absolute mayhem. Currently, with the increase in the demand for wetsuits and surfboards, there are a lot of good but also a lot of bad products, shapers, surf schools and shops out there. We believe the current demand is too high to satisfy this demand with enough quality. Surfing developed itself too fast over the last 12 months. A lot of newcomers will not persist, but a lot will, especially with the development of wave pools. As surfers, we will be sharing the line up with more and more people. Surfing is an egocentric sport, art, activity or whatever you want to call it, so there will be a growing tension in populated surfing areas. With surfing becoming an Olympic sport, surfing will start to develop itself in other areas as well such as China.