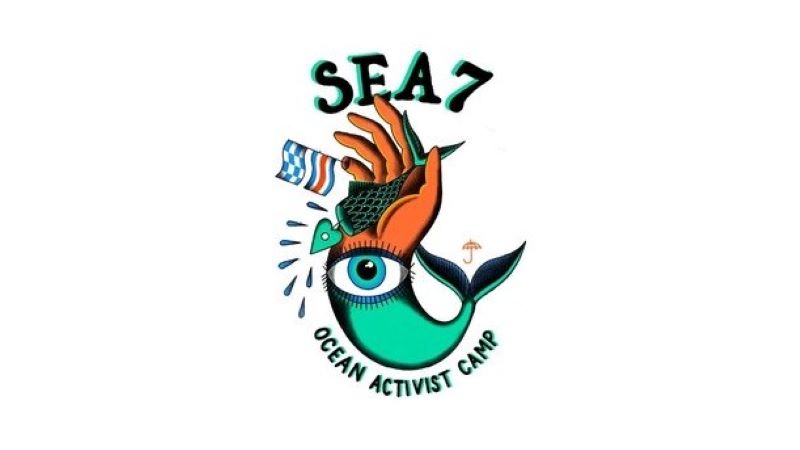 Registration Open For Finisterre's Sea7 Ocean Activist Camp
On Thursday, June 10, Finisterre is to host the 'Sea7 Ocean Activist Camp'. The live-streamed event aims to create real change by sharing knowledge and tools through a combination of workshops & discussions to help tackle climate change and build a sustainable future. 
Press Release:
WHAT IS SEA7?
Right now, the ocean needs your action more than ever. Half the oxygen we breathe comes from the sea, so safeguarding the future of our ocean is paramount to the survival of our species.
If you want to do more to protect it, if you've always wanted to help but didn't know where to start, or even if you haven't, but you know the importance of what's at stake, Sea7 is for you.
Streamed live from Finisterre's cliff-top Workshop on June 10th, the brand will be bringing together leading activists, scientists, and change makers to equip you with the tools and knowledge to stand up and protect our ocean.
WHY FINISTERRE / WHY NOW?
The climate crisis is mounting, and a healthy ocean is integral to a healthy planet. It doesn't matter where you are or how you live. From businessmen to bartenders, surfers to city slickers – it affects us all. As we enter the UN Decade for the Ocean, there is still hope to turn the tide, but we all need to act now.
We've always built sustainable, fit-for-purpose product to enable people to get outside and connect with the ocean. That connection is different for everyone, but whatever form it takes, with it comes passion. You can't care deeply about something that you do not know. So, by bridging that gap we aim to inspire a whole generation of activists to protect the playground we love.
Sea7 is the next step in that journey of connection. Over the years we have met some incredible people; scientists, artists, activists, poets and policy makers. We've become leaders in sustainable product and are working to clean up our industry. Now, we want to pass on those connections and knowledge to our community. We want to share what we've learned (and are still learning) and inspire you as we've been inspired, by those at the forefront of the climate crisis. Because there is hope. And together, we believe we can create real change.
EVENT INFO
The event will consist of a series of workshops and discussions which you can sign up to via the brand's registration page, but we don't want this to be just another talk series.
We want to inspire real action, so we've designed the event with three phases that represent the journey of becoming an ocean activist.
Immerse   
The first step is learning. To grasp the full extent of the problem, we need to understand the importance of our ocean & just how vital it is when it comes to climate change. But deepening our connection to nature is also fundamental when it comes to being an effective activist. That's why we've built Sea7 in audio as well as video, so you can choose to step away from your screen, plug your headphones in and head outside to connect with nature while you engage with the event.
Align
The more we learn the more we realise there is to learn, so the next phase is about choosing your lane. We'll be exploring seven key themes in ocean activism and helping you decide which issue you're most connected to and how best to apply your skillset and passion to the cause.
Connect
Once you know which direction you're headed, it's time to connect with the incredible people, organisations and communities who are leading the way. We'll make sure you know who to talk to, how to get involved and how best to get started. Our speakers & hosts will share all the resources you need to take action & inspire the activist in everyone.
THE SCHEDULE
16.00    Welcome from Tom Kay & Dan Burgess
16.15      Ocean Insights – Ocean and Human Health with Easkey Britton
Ocean Activist Workshop • How to be an Effective Ocean Activist with Emily Penn
16.45      Million Mile Mission – SAS Session
16.50     Ocean Conversations – Thriving Ecosystems with Richard Lilly and Leanne Cullen-Unsworth, Project Seagrass
17.15      The Sustainable Development Goals – Finisterre x Project Everyone
17.30      Ocean Insights – Ocean as a Climate Solution with Kevin Whilden and Michael Stewart, SeaTrees
Ocean Activist Workshop – How to Create Meaningful Impact with Hanli Prinsloo and Cyndi Mendoza, I Am Water
18.00     The Ocean & Climate Emergency – SAS Session
18.15     Ocean Conversations – Clean Ocean with Sam Benchghib, Sungai Watch and Jas Tribe, City to Sea
18.40     Sustainable Fashion • Finisterre x B Corp
18.55     Ocean Insights – Effective Policy with Johnny Briggs, PEW Trusts and Anupa Asoka, Surfrider Foundation
Ocean Activist Workshop – How to Tell Stories that Create Change with James Honeyborne, Blue Planet II
19.25     Plastic Free Communities – SAS Session
19.30     Panel with Hugh Tagholm, lnka Cresswell and MSC hosted by Lizzie Daly
20.15     Panel with Cyrill Gutsch, Alexandra Cousteau and Wallace J Nichols hosted by Dan Burgess
21.00     Music.
HEADLINE SPEAKERS
A once in a lifetime panel of guest speakers. Hear from the leading activists, scientists, and change makers, names including:
Easkey Britton PhD- Marine Social Scientist
Inka Creswel- Filmmaker & Marine Biologist.
Tom Kay- Founder, Finisterre
Hugo Tagholm- Chief Executive, Surfer's Against Sewage
James Honeborne- Creator, BBC Blue Planet
Cyrill Gutsch- Founder & CEO, Parley for the Oceans.
Alexandra Cousteau- Filmmaker & Activist.
Hanli Prinsloo- Co-founder, I Am Water.
Further info on each, available upon request.