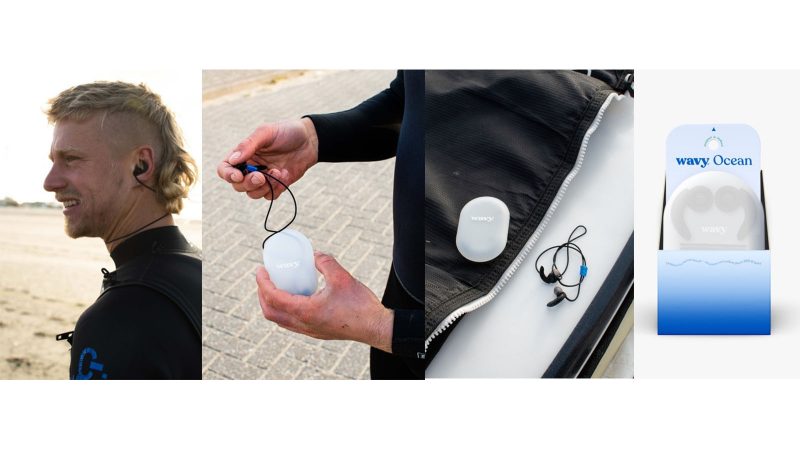 Wavy Ocean Earplugs Available In Europe Via Surfcloud Distribution
Wavy are bringing their surf earplugs to Europe in partnership with Surfcloud distribution. Wavy Ocean earplugs are available for pre-bookings; interested retailers and businesses should contact Surfcloud directly.
Wavy, a Dutch audio company specialized in designing and building high-quality reusable earplugs is launching its new surf earplug called Wavy Ocean at a recommended retail price of €39,95.
Wavy Ocean a reusable secured earplug protecting ears from water and wind during all seasons and conditions. Expertly made to protect and keep surrounding sound and communication high-quality.
In partnership with distributor "Surfcloud", Wavy Ocean is immediately available to EU retailers and businesses for pre-bookings.
Contact Surfcloud directly with questions or set an appointment with a local sales rep at [email protected]