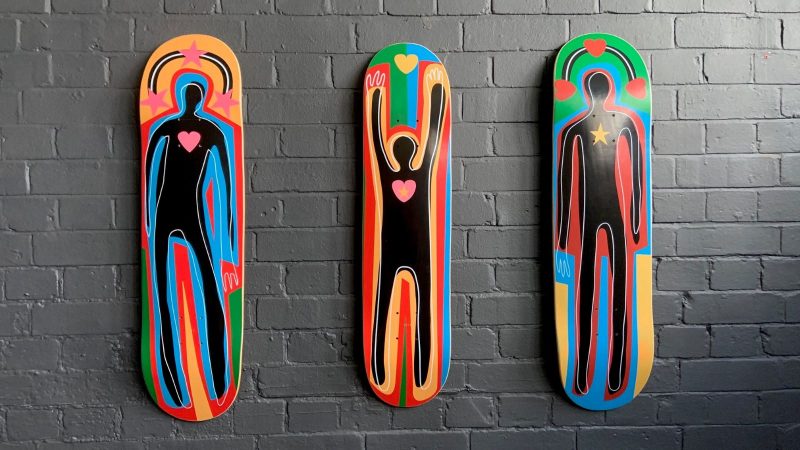 Adam Neate Named 2nd Artist In Clown Skateboards' Guest Art Project
The second artist to feature in Clown Skateboards' Guest Art Project is Brit, Adam Neate. For his series of limited edition boards, Adam has designed 'The Family': 3 boards focusing on love and support within both families and skateboarding. The boards are being pressed by Far Skate Foundation and will be available to buy from the 20th July.
Press Release:
CLOWN SKATEBOARDS PARTNERS WITH BRITISH ARTIST ADAM NEATE ON GENDER-FLUID SKATEBOARDS
Renowned skate brand Clown Skateboards announce Adam Neate as the latest artist for their GUEST ART PROJECT, which sees internationally acclaimed artists joining forces with talented independent printers and makers, to bring to life a new series of limited-edition, hand-crafted skateboards.
The next collaborator is British artist Adam Neate, an old friend and collaborator of Clown and a self taught artist. His latest project is The Family, a three-board series that celebrates gender fluidity in today's family structure and proclaims that love and support are more important than gender. The set includes two adult boards and one child board, and only 35 exclusive sets available worldwide, each hand signed by Neate.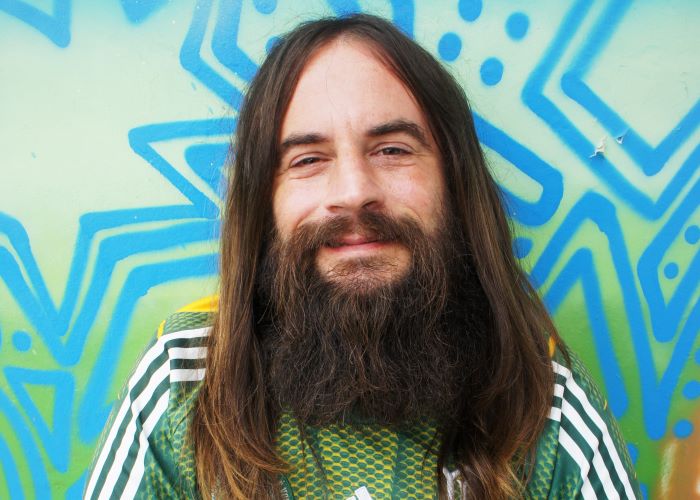 The boards also reflect on the 'family' that is the skateboarding community, and how many young people rely on it's support. Putting this ethos into practice, the UK edition of The Family boards will be pressed by the Far Skate Foundation, a charitable organisation which empowers young people through skateboarding, generating funds for the Far Academy.
An acclaimed British painter, conceptual artist and one of the world's best-known street artists, Adam Neate began his career painting the streets. "Those years were my art school," says Neate. "I learnt about colour and composition simply through practice. The critics were there every day…" Now based in São Paulo, Brazil, his work is displayed in
collections around the world. A fearless painter, he has developed his own language of "Dimensional Painting;" where the viewer moves and changes the painting depending on their vantage point, to get the full multi-dimensional effect.
The Family sets will be the most complex hand printed series in Clown's history. Each set is made using 24 screens and hand produced in the UK by the same master printer who created the original Banksy Test Press, Clown's first skateboard launched in August 2020. Each board will endure a multi-level process, using a combination of hand-applied imagery, using meticulous layers of crafted application, in a way that does justice to the original artwork.
Jeff Boardman, Clown Skateboards Curator, said: "Reconnecting with Adam on the Guest Art Project was always a priority for us. When he first delivered the new artwork for the boards, I was sold with not just the art but also the message. His work really sums up how gender is not essential, but love and support are. Skateboarding is such a great support network and loving community and I think these boards truly reflect how open skateboarding is to all communities."
Adam Neate's 'The Family' boards will go on sale on 20th July 2021 for £725 + VAT via the Guest Art Project Gateway. The third artist partnership for the Guest Art Project will be revealed later in 2021.