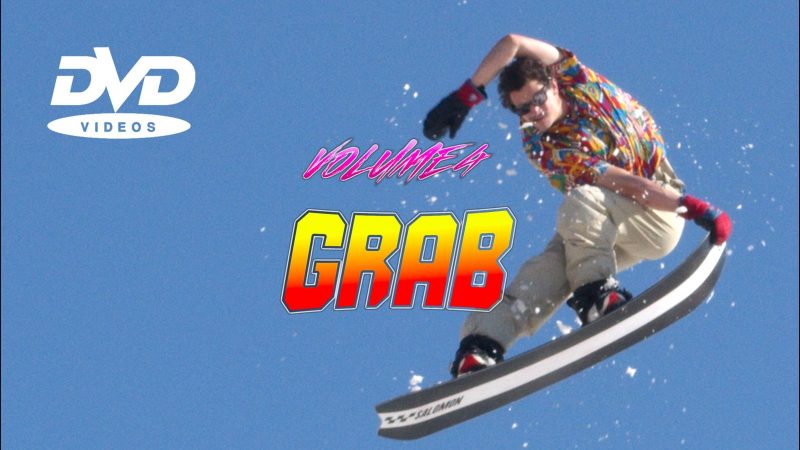 Volume 4 Of Victor Daviet's DVD Videos "GRAB" Premieres July 8
The fourth instalment of Victor Daviet's DVD Videos premieres Thursday, July 8 at 17:00 (UTC +1) on YouTube. 'Volume 4: GRAB' features Victor riding with Nico Paladio and Pierre Scafidi grabbing their boards in as many ways as they could whilst trying to create new ways.
Press Release:
For the 4th volume, we collaborated with the riders Nico Paladio and Pierre Scafidi from the Brust Studio crew.
Behind the cameras two true artists: filmer/editor Tom Granier and photographer Germain Favre-Felix.
GRAB because grabbing your snowboard is an awesome feeling and is truly the essence of snowboarding since the old days.
Grabbing my board for the first time at the age of 8 is still to that day, one of my favourite moment on board and has been a big motivation to snowboard some more and keep grabbing.
For those core reasons we decided to dedicate 2 summer days on a patch of snow to simply grab our boards (one rule: no flips or rotations allowed) to try all the funky grabs that exist and try to invent some new ones.
The style inspiration comes from a homemade mullet haircut by my brother during a crazy night. We thought it was a perfect opportunity to give a tribute to the olders and their tweaky disco vibes.
>From that shitty hair cut and those summer sessions was born our disco babe: DVD videos – Volume 4 // GRAB 🤝🌈
Snowboarders: @VictorDaviet, Pierro Scafidi @skafideep, Nico Paladio  @indiana_rimes, Tonton Riton @Rtiuun
Filmer / Editor : @Tom Granier
Watch the video here