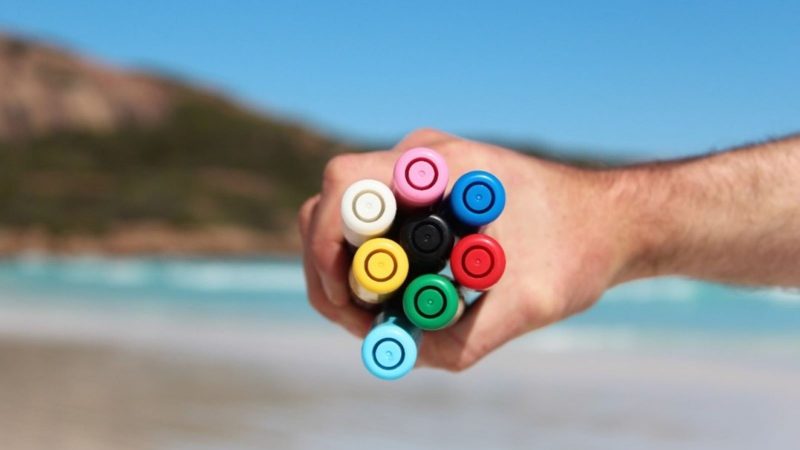 Surfcloud To Distribute Surfpaints Throughout Europe
Surfcloud Distribution are now distributors of the Australia-based Surfpaints throughout Europe. Through offering 16 different water-based acrylic paint colours, Surfpaints encourage creativity and free expression in surfers, young and old. 
Flare Up, Stand Out and Make It Your Own with Surfpaints. Customise your board to look different to the standard stock in the comfort of your very own home.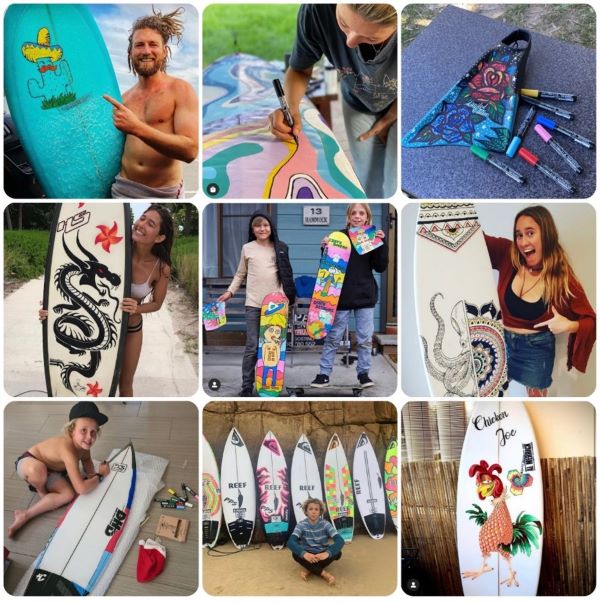 Sold in packs of 8, customers can chose between the primary or pastel sets, or customers can purchase individual pens if in need of a specific colour. Customers could also opt for a 'Starter Kit' where there's a choice between purchasing the 'Full Set', 'Primary Set' or 'Pastel Set'. These kits contain: a steel wool cleaner, a sandpaper block, masking tape, storage case, Surfpaints wax remover comb, and both paints packs. All of these products are packaged in 100% recyclable packaging.
Surfpaints are designed specifically for fibreglass surfboards, however, have been tested and found to be effective on over 12 surfaces, including wood, rocks, canvas, plastic, textiles, cardboard and ceramic.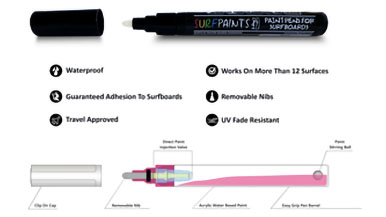 The water-based acrylic paint is waterproof and UV fade resistant, which is suitable for use in the sea, under the sun and for general outdoor use.
SURFPAINTS is the ideal "All Rounder" paint pen. The paint pens are bullet shaped and dependant on the art project and detail needed, the 4mm nib can be reversed to become 1mm, allowing for a mix of full or fine lines. Between projects, the nibs can be removed and washed with water.
This is the must-have product for every creative surfer!
With Surfpaints, you can reinvent your surfboard, SUP board, windsurf board, your bodyboard's slick bottom, your surf fin, your skateboard and more. Just open the pen and be creative!