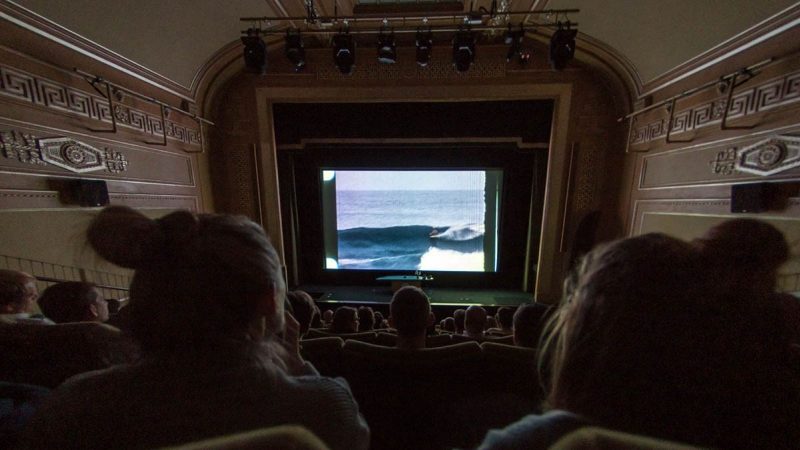 Dates Confirmed & Submissions Open for 10th Edition of London Surf / Film Festival
This year, the London Surf / Film Festival turns 10! Presented by Vans, the festival is set to take place across October 7-9 with the venue yet to be confirmed. Submissions for the international and 'The Shorties' categories are still open and will remain open until September 10.
Press Release:
10th Edition London Surf / Film Festival presented by Vans in on!
Hosted 7-9 October 2021 this 10th anniversary edition of London Surf / Film Festival x Vans is bringing to the UK the very best surf films from across the globe – a hand picked line up of hotly anticipated premieres and underground projects to stoke the fires and draw us together. Accompanied by talks, art, icons, music, good times and more, London Surf / Film Festival is a must-attend for anyone of a salty persuasion, a true celebration of the cream of international surf culture and our homegrown surf community.
"Over the last decade, we're delighted to have worked with the most exciting surf filmmaking talents to bring to the UK those films that represent the pinnacle of our culture," says LS/FF Director Chris Nelson. "The pleasure has been in showcasing those films as they're meant to be enjoyed – on the big screen, in a stoke filled cinema of like minded crew! For our 10th Edition, we've been blown away with epic entries from all corners, realms and niches from inspiring documentaries and travelogues to stir the wanderlust to jaw dropping surf performance."
For international filmmakers there's just a week left to enter your movies. Submissions to The Shorties short film strand are open until 10th September. Filmmakers from or based in UK and Ireland are invited to enter shorts of up to 5 minutes in length that explore all aspects and angles of surfing and surf culture through documentary, comedy, action, arthouse, animation or anything in between. Details HERE.
"Short films are a pillar of modern surf culture, a creative outlet for sharing stories and inspiring stoke," says London Surf / Film Festival Director Demi Taylor. "We established The Shorties in 2011 to provide a platform for the homegrown talents here on our shores and it's become one of the most prestigious short film competitions for surf filmmakers in the world. We champion those projects that bring fresh perspectives to our culture, through exceptional cinematography, story telling or surfing – filmmaking is not about big cameras, it's about big ideas."