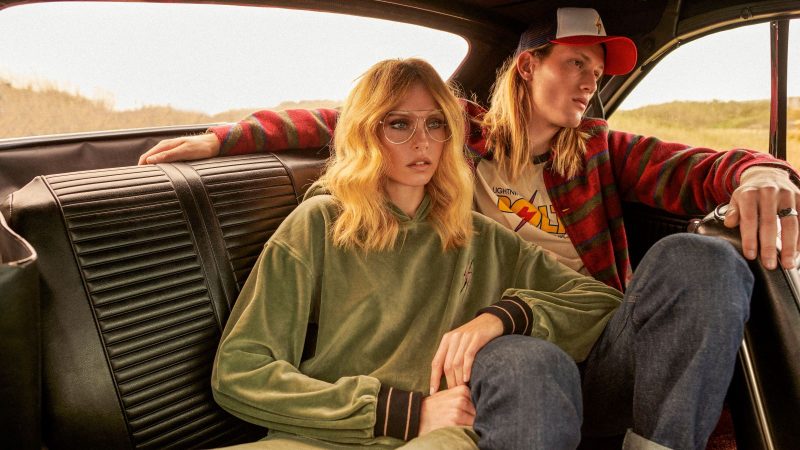 Lightning Bolt's FW21 Collection Celebrates 50th Anniversary
For their FW21 collection, Lightning Bolt are reinventing designs and looks from throughout their 50 year history. Earthy colourways, retro prints and the introduction of velvet in their women's collection are all features of FW21.
Press Release:
LIGHTNING BOLT FW21 COLLECTION
Lightning Bolt is celebrating its 50th anniversary. In such a remarkable year, the inspiration for the Fall/Winter collection comes precisely from its history.
With clothing lines for men and women, the collection offers versatile garments suitable for different circumstances.
The inspiration comes from its history, reinterpreted through an original, functional, versatile, and contemporary collection – yet Vintage Americana in styling – for active, comfortable, lifestyles with a differentiating and cool aesthetic.
Truth said, the brand claims exactly that with the campaign video for the season: "50 years of wet dreams". The inspiration for the video comes from its classic ad for Surfer Mag starring Rory "The Dog" Russell at Padang, Indonesia. It is almost like if they were saying and asking "We are living the dream for 50 years now. What about you?".
The campaign features a young couple seeking another winter surfing day. The lifestyle and emotions are all there: the surf, the vintage car, the outdoor culture, the adventurous spirit and the will to conquer.
Like any other dream, it is full of memories and great moments from the past, but also ambitions for the future. After all, Lightning Bolt is equal parts heritage and construction of a new legacy.
MAN COLLECTION – The beginning of a culture
Times have changed. New ways of life emerged.
However, the history behind Lightning Bolt derives into a lifestyle, a timeless culture.
"The beginning of a culture" is about expressing an undeniable legacy, and an energetic attitude towards the future. The feel, touch, and look of the garments express Lightning Bolt's lifestyle.
Earthy and bold colors, dynamic styles, unique prints inspired in the '70s retro era and modern elements come together like only in Lightning Bolt it would be possible. Without forgetting the Winter necessities, comfort and warmth are ensured, as always, in quality fabrics.
WOMAN COLLECTION – A story of strength and principles
Lightning Bolt's FW21 collection shows a lifestyle not only for men but also for women.
As a result of the brand's philosophy and women's power combined, this collection dives into the unique aesthetics of fashion but also comfort.
Velvet, a new fabric introduced in this collection, is an example. While having a soft touch, which makes it comfortable, velvet has a unique high-end feel and appearance. A perfect combination.
The Fall/Winter collection incorporates strong elements, colors, and styles that come from the city merged with prints and aesthetics that arise from nature. Quality materials and well-finished styles create a complete look that's well suited for women.