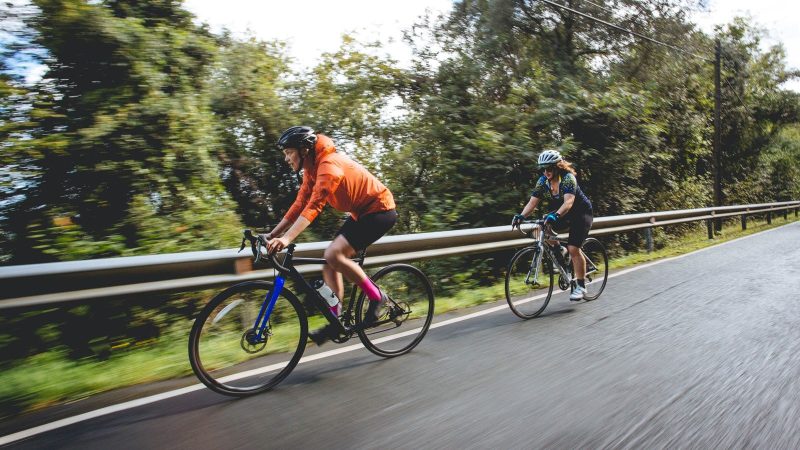 Speakers & Schedule Announced For Blue Earth Summit, Bristol, October 13-14
Split between two locations in Bristol, England across October 13-14, the Blue Earth Summit invites industry professionals and participants to a day of workshops, talks, networking opportunities and activities aimed at providing an insight into sustainability in the industry. The 2nd day of the Summit takes place at The Wave for a day of activities, product testing and exhibitions.
Press Release:
BLUE EARTH SUMMIT announces speakers for the Campfire panel stage hosted by Lucy Siegle, including Megan Hine, Phil Young, Ian Finch, Nick Hounsfield and Nicola Beech
SPEAKERS
Blue Earth Summit is pleased to announce Megan Hine, Phil Young, Ian Finch, Nick Hounsfield and Nicola Beech as speakers on the Campfire panel stage at the two-day event being held in Bristol on 13-14 October at The Marble Factory for day 1 and then The Wave for day 2.
Megan Hine is a survival consultant, expedition leader, and producer well known for being the woman 'who keeps Bear Grylls safe'. Her vast wealth of experience and knowledge, gained from leading hundreds of expeditions and consulting for TV survival and adventure shows across the globe, enables her to organise unique experiences for clients to remote and wild places. Megan has spent time working and living with native communities all around the world, from the San bushmen in Africa to the Sami reindeer herders in the Arctic to the Iban jungle dwellers in Borneo and many more. Most of her expeditions involve working closely with native peoples and she always aims to support local communities where possible.
Megan's knowledge and skills make her a world leading expert in all aspects of remote wilderness area expeditions, survival and TV filming. In front of the camera, Megan's most recent credit is as co-host of a 12 part series on Facebook Watch, The Curse of Akakor in 2019. Megan's first book 'Mind of a Survivor' was published by Coronet was published in May 2017.
MEGAN'S CAMPFIRE PANEL: Globetrotting Expeditions: From Attenborough to The New Reality. Hosted by Lucy Siegle, also featuring Jeff Wilson (Director, Planet Earth/Frozen Planet) and Sam Bleakley (Writer, Filmmaker & Multiple Longboard Champion).
Phil Young is a well known voice within the action sports world and now focuses his efforts as an advocate for diversity and inclusion in the outdoors. He is the founder of the Outsiders Project, a platform to highlight the work of communities and individuals from marginalised groups in the outdoor space and works with brands and organisations looking to make a difference in the conversation.
As director of Mighty Mighty (TCO London) he leans on his 20+ year career including C4 presenting, leading multinational activations for Nike, Ford, 02 (England Rugby) and developing the skatepark at Selfridges in London.
PHIL'S CAMPFIRE PANEL: Who Owns The Outdoors? Hosted by Keme Nzerem, also featuring Amira Patel (The Wanderlust Women), Melissa Reid (Double world surf champion and medal winning Paralympian) and Kelly Smith (Black Girls Hike).
Ian Finch is a former Royal Marine Commando and an adventure and outdoor brand photographer & expedition guide who has been travelling to remote environments for over 10 years. Ian's desire to record, capture or lead expeditions in unfamiliar corners of the globe is driven by a passion to learn about heritage and traditions from the native cultures that call it home.
Ian has also led or participated in expeditions to Alaska, Mongolia, Greenland, Indonesia, Tibet, Canada, Iceland, Nepal, China, US and Northern Norway. His raw passion for life is driven by creative discovery and capturing authentic bookmarks in time from expeditions, landscapes and people. Ian has worked with Fjallraven, Lowe Alpine, Musto Clothing, Sidetracked Magazine, The Independent and Guardian alongside many leading global brands.
IAN'S CAMPFIRE PANEL: Forging A Trail For Positive Change, workshop hosted by Jenny Tough for Sidetracked, also featuring Jo Royle (Common Seas) and Lizzie Daly (Wildlife Presenter).
Nick Hounsfield is a former osteopath and founded The Wave in 2010. The Wave is an inland-surfing destination where anyone and everyone can surf on safe waves, every day of the year. It brings surfing, nature and a fresh way of thinking to people of all ages, backgrounds and abilities – from a child stepping on a board for the first time, to a professional training for the Olympics.
Nick is also the Chair of Surfing England, and has also been heavily involved in supporting and growing the profile of British adaptive surfing for a number of years. This resulted in the English team winning a record number of medals in the World Adaptive Surf Championships. Nick was also selected to be one of only 15 people to be part of UK Sports International Leadership Programme 2019-20.
NICK'S CAMPFIRE PANEL: From Blues to Blue Health: The Transformative Power Of Our Most Precious Resource. Hosted by Lucy Siegle, also featuring Tom Hewitt MBE (Surfers Not Street Children), Hannah Green (Author, Spoken Word Poet) & Ed Wolner (Feel Good).
Nicola Beech was elected ward councillor for St George Central in 2016 and was appointed by Bristol Mayor Marvin Rees to the cabinet in July 2017 to lead on Spatial Planning and City Design. This sees her play a key role in delivering spatial planning in the city and the wider city region, and development of Bristol's updated Local Plan.
Nicola also has responsibility for development management, flooding and the city's flood strategy. She leads on the night time economy and set up the Bristol @ Night advisory panel in 2018. She also represents Bristol on the West of England Combined Authority Homes and Planning Advisory Board.
NICOLA'S CAMPFIRE PANEL: Speaking Truth To Power: Disrupting The Status Quo. Hosted by Lucy Siegle, also featuring Dan Norris (West Of England Metro Mayor), Yasmin Belhadj (Teach The Future) & Gabe Davies (Patagonia).
TICKETS
Tickets are available now, exclusively from www.blueearthsummit.com
There are a range of options to suit individuals, business teams, investors and an all access option to spend time with our world class speaker line-up and investor community. With our work and home lives becoming increasingly interwoven amidst a global acceptance of the need to mitigate climate change, the summit is about defining the business of life.
Day one of the event will see a programme of content designed to inspire attendees, involving keynote speakers such as Sir Tim Smit KBE from The Eden Project, panels hosted by Lucy Siegle and ethical business investor sessions. The second day is built around attendee experience, with the chance to get outdoors and take part in a range of activities, from trail running to surfing in partnership with Maverick Race, at The Wave, Bristol.
With the critical COP26 global gathering about to start in Glasgow, Blue Earth Summit is a timely marker bringing together a cross section of eminently positive thinkers across business, the outdoor industries, elite sport, academia, politics, activism and sustainability to challenge us all to commit to values and habits for the common good in a region that is proud of it's leadership, humility and creativity.
The summit is committed to three principles:
Living and working sustainably
Protecting our playgrounds
Inspiring a healthy outlook