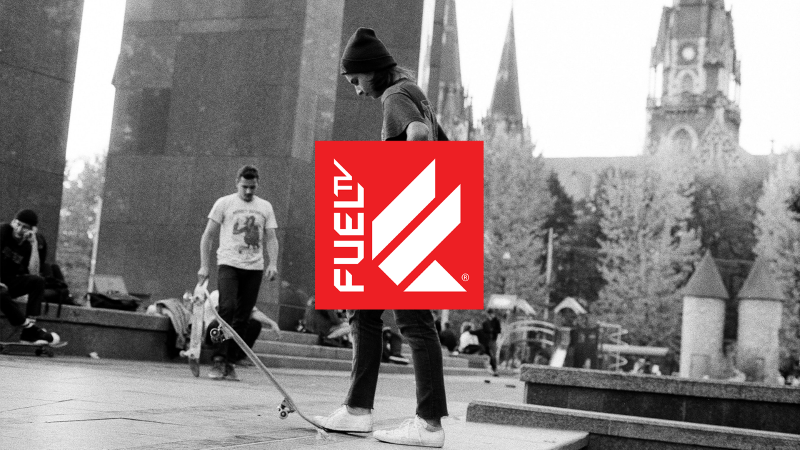 Fuel TV Partners With Old School Productions to Further Expansion into South Africa
Fuel TV are furthering their relationship with Old School Productions and are working together on a new series 'Africa Now'. Having already worked together on OSP's ULT.X action sports festival, the new series develops their strategic partnership and continues Fuel TV's expansion into South Africa.
Press Release:
FUEL TV AND OLD SCHOOL PRODUCTIONS FORGE STRATEGIC ALLIANCE IN SOUTHERN AFRICA
New Monthly Series 'AFRICA NOW' Premieres 29 October  
In a move that expands FUEL TV's presence in a key part of the world the company has forged a strategic alliance with South Africa's Old School Productions, it was announced today by FUEL TV CEO Fernando Figueiredo and OSP Founder and CEO Markus Museler.
"Southern Africa is one of the most important regions in the world for the growth of action sports, most notably surfing, skateboarding and BMX" said Figueiredo in making the announcement. "We've had the good fortune of working with Markus and his team at Old School Productions through the years with their ULT.X action sports festival, and our strategic partnership is the logical next step as we bring FUEL TV to more of the world."
In addition to continuing to distribute ULT.X globally, OSP and FUEL TV have collaborated on the development of a new monthly series called "AFRICA NOW" which will showcase the athletes, events and activities that are driving action sports in Southern Africa. OSP will also serve as FUEL TV's commercial team in the region and have established FUEL TV's office in Cape Town.
"FUEL TV has always been a great distribution partner for us with ULT.X and this opportunity to expand our relationship comes at the perfect time for action sports in Southern Africa" said Museler in commenting on the announcement. "We are witnessing explosive growth in participation and interest in action sports, and we're stoked to have an opportunity to share what's happening in Africa with the world."