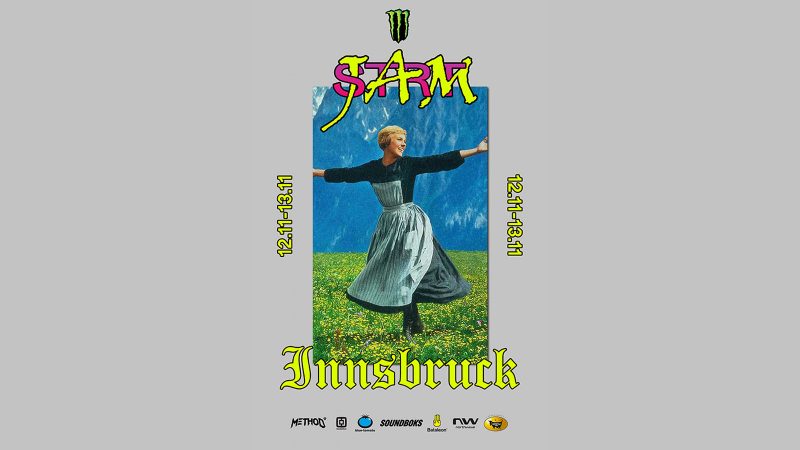 Method Mag Invite Snowboard Community to STRT Jam, Innsbruck
Method Mag have teamed up with snowboarder Ethan Morgan for the first ever STRT Jam in Innsbruck, Austria. Sponsored by Monster Energy and a bunch of others, the 3 day event is set to bring the snowboard community together & kickstart the winter.
The first ever STRT JAM event will take place in Innsbruck, Austria for 3 full days between November 11-13. STRT JAM is said to be the first of its kind, in terms of its hybrid format using a variety of real street locations in and around Innsbruck. The event will showcase snowboarding's rawest and most prolific talent with 25 of the world's best riders turning up to sesh and along with other riders, trick their way into winning some of the €3000 cash that's up for grabs.
3 nights, 2 days, 2 locations, truck loads of snow, €3000 cash up for grabs, barrel loads of free beer and a shit ton of good times…It's gonna be massive!
Arrivals: November 11
Departure: November 14
On night one, Method is hosting a movie night. On night two, guests are invited to a dinner and on the last night, get hyped for STRT Jam's send-off After Party.
This event is not just about the riding, it's about hanging out, sessioning, partying, chilling or throwing down with the homies. It's whatever you want to make it. Bringing back the community vibe that we have missed so much these last years and taking it to the streets.
Method is very much looking forward to seeing you at the event, with the invite open to bringing any team riders that are down to hang or even ride.