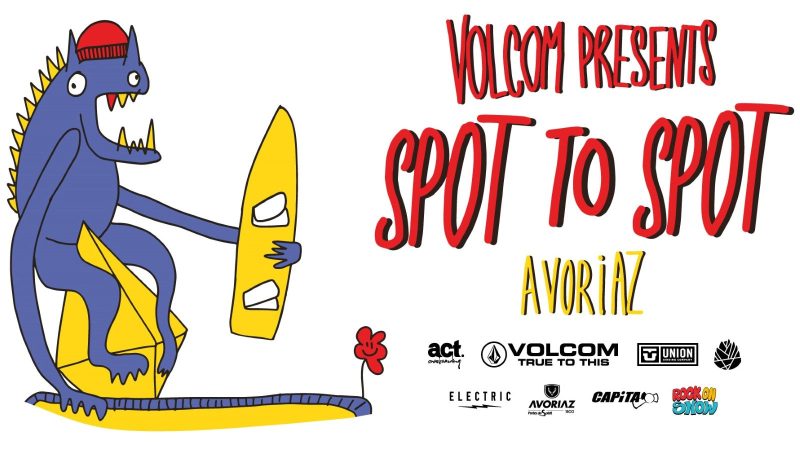 Volcom's 'Spot to Spot' 2021 Heads to Avoriaz, France December 11
Volcom's 'Spot to Spot' 2021 heads to Avoriaz in France on December 11 for a day of snowboard challenges, music, a free BBQ, prizes from Volcom and brand sponsors are up for grabs for amateurs and for pros, winners will receive cash prize. More info below.
Press Release:
Volcom Spot to Spot 2021
"Chasing endless snowboarding challenges all over the resort of Avoriaz, France for a whole day of riding galore, then jumping straight into a kick ass party with live music at night… The 2021 edition of Volcom's SPOT TO SPOT is happening on DECEMBER 11th!
Join Arthur Longo and the Volcom team to kickstart the season the best way possible!
The event, curated by Arthur Longo, Volcom, Avoriaz and Act snowboard magazine, will be held during the Rock On Snow tests days and features challenges celebrating the different facets of snowboarding: Side Hits, Park, Street and even a speed run, with eventual updates (pending final snow conditions).
Free BBQ & refreshments, tons of prizes from Volcom, Capita, Union and Electric for Amateurs and a 6000€ prize purse in the Pro division!"
All info and updates: https://vol.cm/spot-to-spot-21
Registration opens on November 10th. Sign up early, it's free but limited!