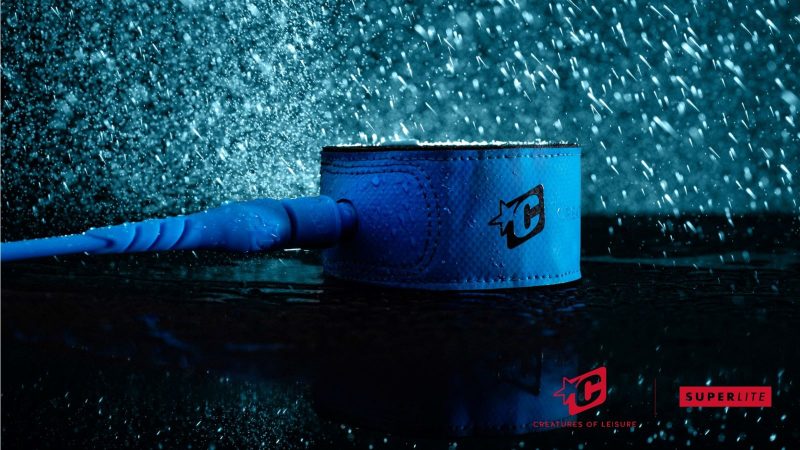 Creatures of Leisure Win 3rd SBIA Accessory of the Year Award
At this year's Surf & Boardsports Industry Awards, surf brand Creatures of Leisure have been awarded their 3rd 'Accessory of the Year' trophy. The award was given for Creature's SUPERLITE surf leash.
Press Release:
Creatures Wins SBIA Surf Accessory of the Year for Third Time
Creatures of Leisure's SUPERLITE Surf Leash has just been named surf accessory of the year at the Surf & Boardsports Industry Awards. This is now the third time that Creatures have won the coveted trophy. In 2019, their THERMOLITE Traction got the nod from the judges. In 2017, Creatures also won for their Triple Shortboard Cover. This latest win makes Creatures the only brand to have won the award for all three of surfing's essential accessories – leashes, grip, and boardcovers.
When accepting the award, Creatures Head of Brand and Product Beau Campi paid tribute to company founder John Malloy's spirit of never settling for second best.
"Really SUPERLITE is a culmination of 30 years of innovation, testing and refining what a surf leash can be," says Campi. "John might have retired a while back, but his determination to make quality, reliable gear still lives strong here in everything we do. We've been able to continue building on his breakthrough inventions like the stainless steel dual-bearing swivel and DNA Flex Mould, to make something lighter, stronger and more comfortable than ever before. A huge thanks to the retailers who continue to support us as well. They're the people who sell these leashes, so it's amazing to have their vote of confidence that anyone who buys one will be stoked with what they're getting."
The award itself is voted by core surf retailers who hand-sell the products to surfers every day. SUPERLITE has been billed as 'The Height of Performance' when it comes to comfort, durability and technical capability. Compared with previous surf leashes, Creature's SUPERLITE is 2.5% lighter and has a 4mm thinner cuff with 15% less water absorption. Its patented DNA Flex Mould also offers a massive 53% stronger connection to the cord. The leash comes with a 2-year warranty backing Creatures' reputation for staying reliable surf after surf after surf.
To learn more about Creatures SUPERLITE and their other award-winning surf hardware, head into your closest core retailer, or visit creatures.com.au