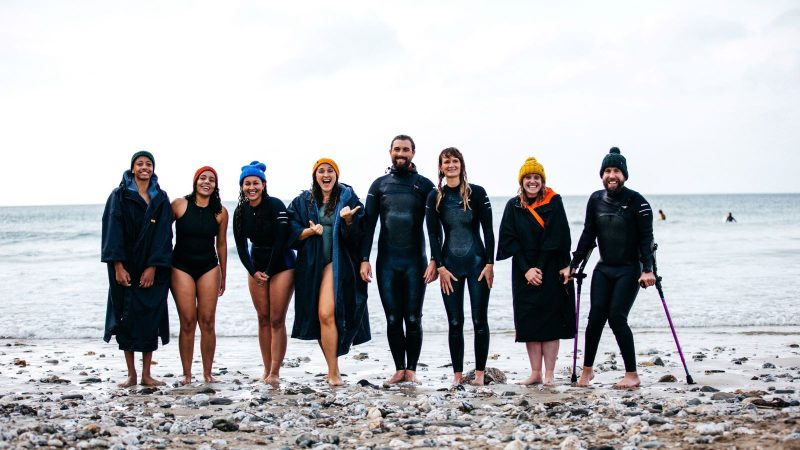 Finisterre's Blue Friday Raises £14,120 For The Wetsuit Project
Rather than offer discounts, Cornwall's Finisterre used the Black Friday weekend to give back; £2.50 from every wetsuit sale was donated to the Finisterre Foundation who pledged the funds to The Wetsuit Project, who work to adapt wetsuits so that the sea can be open to anyone.
Press Release:
Finisterre donates over £14,000 from Black Friday sales towards 'The Wetsuit Project'
Finisterre are pleased to announce that the brand's first ever 'Blue Friday' weekend has raised an incredible £14,120 for the Finisterre Foundation (CIC). All funds pledged towards 'The Wetsuit Project' that will adapt any wetsuit, from any brand, for any age and ability.
Championing equal access to the ocean for all and breaking down barriers for anyone who wishes to enjoy the water, £2.50 from every order placed over the Black Friday weekend has been donated. Enabling the foundation to immediately get to work adapting wetsuits from all those who have applied thus far.
"Seeing applications come in from for the Finisterre Foundation Wetsuit Project has been one of my proudest ever moments. Reading the stories from people of how an adapted wetsuit would make all the difference for them to get in the sea was genuinely overwhelming. We had mothers applying for their daughters, sons for fathers, friends for friends… It's an absolute privilege that we can help break down these barriers." Tom Kay. Director, Finisterre Foundation CIC. 
To learn more about 'The Wetsuit Project' and submit an application, please visit: https://finisterre.com/pages/foundation-wetsuit-project