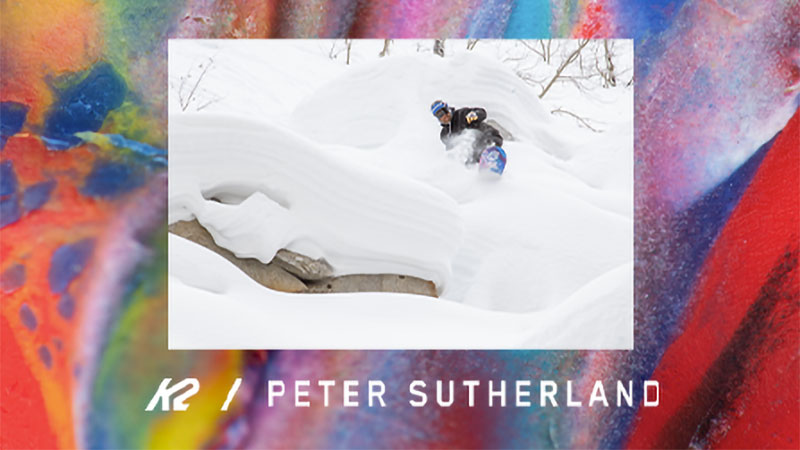 Artist Peter Sutherland Designs Snowboard in Collab With K2 Snowboards
K2 Snowboards have collaborated with American snowboarder and artist, Peter Sutherland on a special release. As part of the collection, Peter has designed graphics for K2's 'Instrument' board, as well as creating art for a softgoods collection, consisting of an air freshener, a T-shirt, a long sleeve shirt, a hoodie and stickers.
Just before the launch, K2 will be premiering a short clip featuring Peter – @petersutherland, Caley Vanular – @caleyvanular, Caleb Flowers – @calebflowers_, and Parker Szumowski – @parkszoom shredding the new board and feeling the stoke. Click the link below tomorrow to watch the premiere live.
https://www.youtube.com/watch?v=soH80wDWTCY&feature=youtu.be
About the Artist | Peter Sutherland is a lifelong snowboarder (and total hippie) that's spent his life focusing on creating. Colorado raised and bouncing around the states as of recently, Peter's work speaks for itself and is visible in all kinds of mediums – leaning on photography, graphic design, painting and installation pieces.