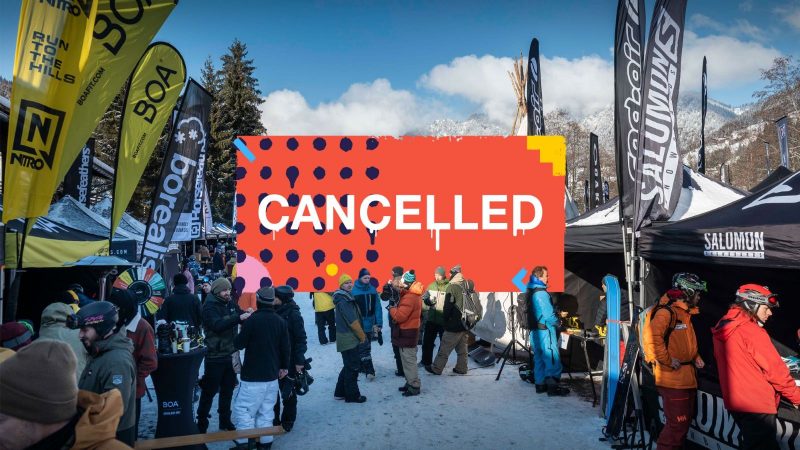 SHOPS 1st TRY 2022 Cancelled!
Yet again another event has fallen victim to Covid restrictions. For the second year running, organisers have had to cancel SHOPS 1st TRY due to Coronavirus restrictions in Austria, however there's high hopes that next year will be better as dates for 2023 have already been announced.
Press Release:
SHOPS 1st TRY has to be cancelled for the second time in a row!
The new Corona regulations imposed by the Austrian government yesterday put an end to the dream of SHOPS 1st TRY 2022. Snowboard dealers and brands from all over Europe have been looking forward to finally meeting again and shredding together with next year's equipment for months. Even the limitation of the visitors to 300 people (which is less than half the number of visitors usually in attendance) announced shortly before Christmas, would not have prevented brands and organisers from holding the event.
But when the government's new Corona regulations were published the other day, those responsible had no choice but to pull the cord.
"We are very sad that we have to cancel SHOPS 1st TRY for the second time in a row. Especially because we know how much the retailers love to join and how important the event is for the entire European snowboard industry," says Muck Müller, from the organising agency Munchie Konsilium. But not only that, the SHOPS 1st TRY is much more than just an event for the organisers: "It is a matter of the heart to provide the entire industry with a suitable and well-functioning platform". But after SHOPS 1st TRY is before the SHOPS 1st TRY: See you again in 2023: Save the date: January 22 to 24, 2023!
Even though a digital platform cannot replace a meeting in the real world, we would like to point it out now: SHOPS 1st BASE, the digital extension of SHOPS 1st TRY, will go online at the end of January. SHOPS 1st BASE enables retailers to keep an overview of the market even without on-snow demos and trade shows, includes tools that facilitate pre-selection for ordering and helps to find the right sales contacts of new brands. Get inspired by the new products from the end of January onwards at www.shops-1st-base.com