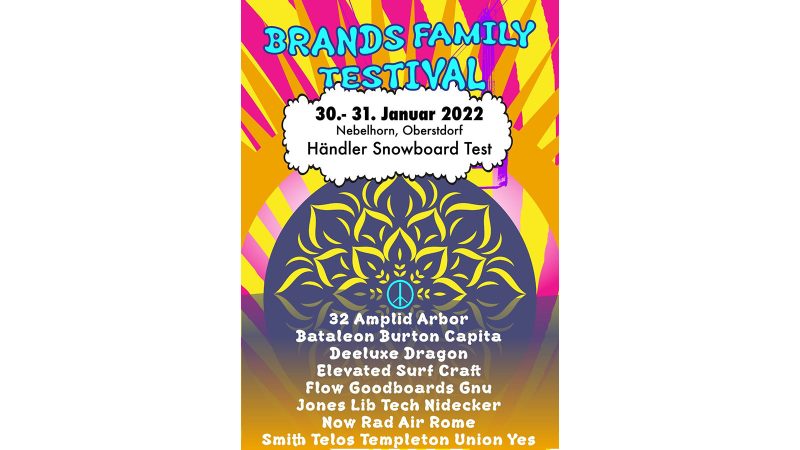 B2B Test Event 'Brands Family Testival' Takes Place January 30-31 in Germany
This coming Sunday and Monday (January 30 – 31), the 'Brands Family Testival' opens to retailers, brands and businesses in Nebelhorn, Oberstdorf, Germany. A B2B event for product testing, networking and evaluating products to stock for 22/23.
The Brands Family Testival is a chance for retailers in the DACH region to test out brands' 2022/23 product ranges. Brands confirmed to be in attendance so far include 32, Amplid, Arbor, Bataleon, Burton Capita, Deeluxe, Dragon Elevated Surfboards, Flow, Goodboards, Gun, Jones, Libtech, Nidecker, Now, RadAir, Rome, Smith, Telos, Templeton, Union and Yes.
The test village opens at 9AM and closes at 4PM on both Monday and Sunday. However, on Sunday, once the test village closes, starting at 4:30pm, there will be a Meet and Greet at Mario's Bohne & Clyde gas station in Nebelhorn.
Other brands are welcome to join in for a small fee. For all snowboard retailers, attendance is free, however retailers will have to pay for ski passes and accommodation if needed.
For more info please contact [email protected]