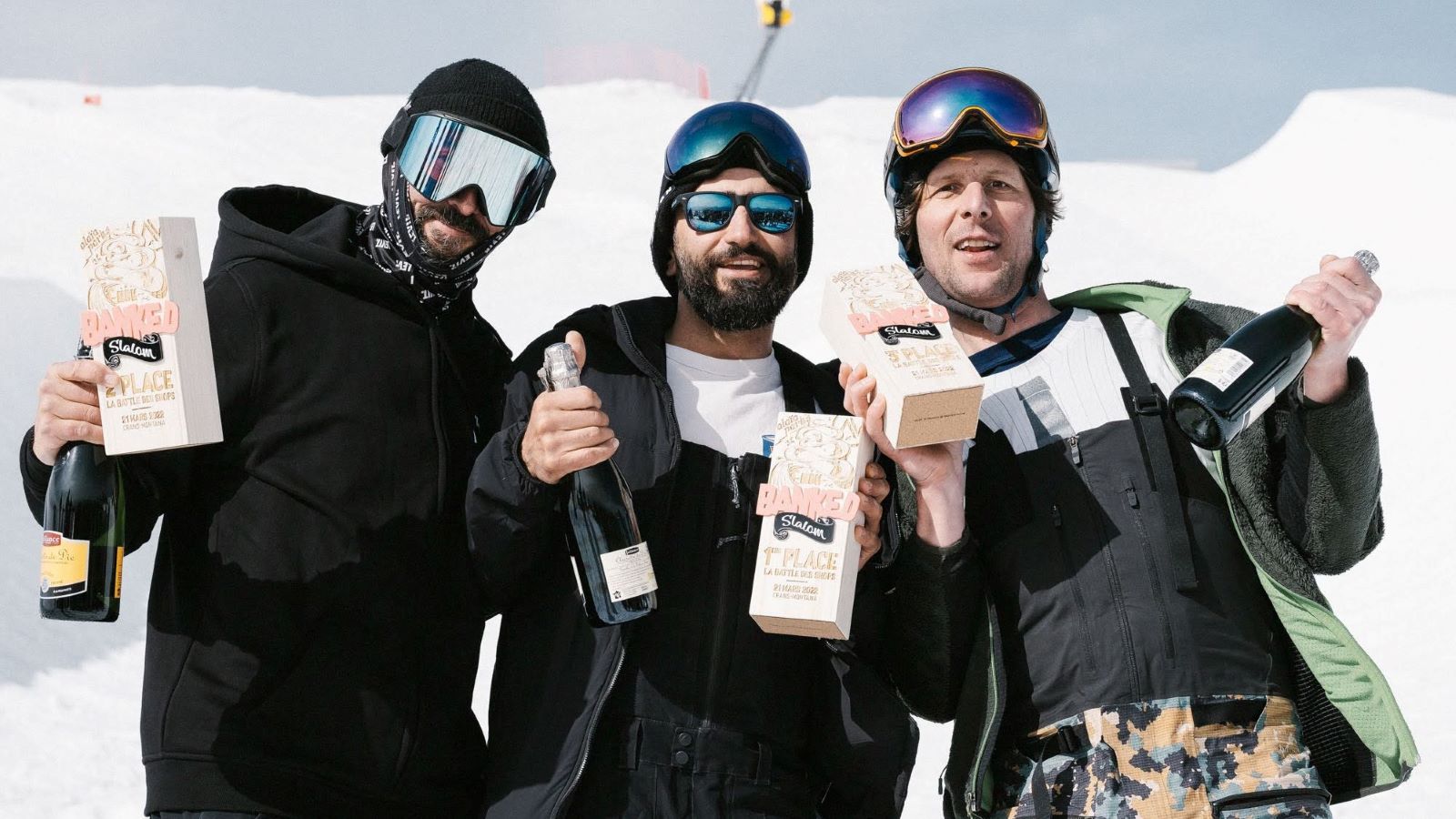 Bertrand Denervaud Wins Nidecker Banked Slalom 2022 in Crans-Montana
On March 21, representatives from Swiss shops gathered in Crans-Montana in Switzerland to compete in the Nidecker Banked Slalom. For the quickest times, a slice of a massive 10,000CHF [prebook] prize pot was up for grabs.
In first place, with a time of 56.72, was Bertrand Denervaud. 2nd place was awarded to Stephane Cornu, who completed the course in 57.49. Only half a second behind Stephane was Emilien Badoux, who finished up the top 3 by achieving a time of 57.93.
Finishing up the top 5 (all putting down times under 60s) is Sebi Konijnenberg (57.98) and Liam Rivera (59.11).
"Such an amazing day up in Crans-Montana on a killer course amongst legends of snowboarding past, present and future. We are so, so grateful to everyone who helped us pull off this event, and everyone who raced the Banked with us! It's a real pleasure to host this awesome day, which is dedicated to our dealers, the cornerstones of snowboarding. We're a solid fixture in the spring calendar and next year's is going to be even bigger. Thanks for all the work you do with us and our brands!!"
– Thiery Kunz, Brand Lead, Nidecker.
Photo credit for the header image goes to Ed Blomfield