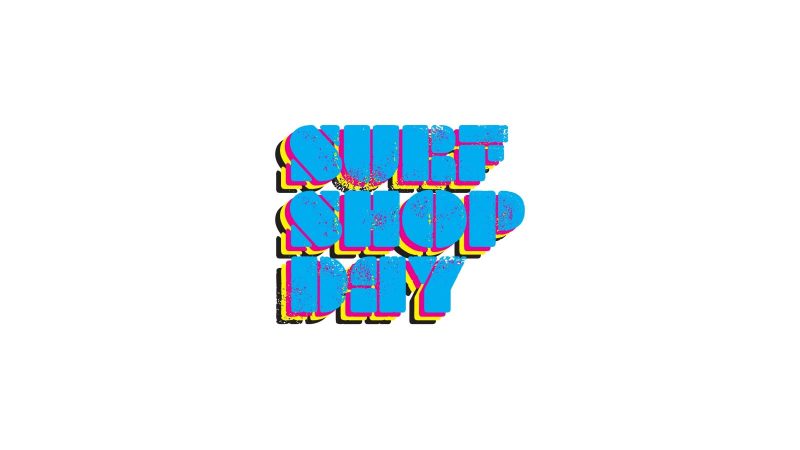 Building the Revolution Passes Surf Shop Day Over to SIMA
On May 21, surf retailers will once again be celebrating Surf Shop Day, however this time, the day will be organised and run by SIMA instead of original organisers Building the Revolution. 
Further information:
WHAT IS SURF SHOP DAY?
Surf Shop Day is the day to celebrate the independent retailers that helped build and continue to maintain the surf industry. These surf shops are where so many of us found our surf stoke-the euphoric smell of surf wax, neoprene wetsuits, and resin curing from a fresh batch of surfboards.
Surf Shop Day will celebrate the heart and soul of our business and what it means to our industry and its growth, from the hardworking owners to the enthusiastic sales staff, to the relentless sales reps who keep the machine of stoke going for customers.
Let's shine a light on surf shops in all communities, recognize those who have been there from the early days and throw sunlight on the new ones bringing fresh ideas and enthusiasm to make the in-person, brick-and-mortar experience more exciting.
Retailers and brands are encouraged to find their own way of celebrating Surf Shop Day to bring positive attention to our culture, sport, and industry.
To help stoke the imagination, the Surf Industry Members Association has a few fun suggestions on what shops, brands, reps, and industry members can do on this day of commemorating the heart and soul of the surf industry.
WHEN: Saturday, May 21, 2022
WHERE: All independent surf shops and surf brands across the United States and around the world are invited to join in this campaign and celebration.
WHY: Surf Shop Day will be a great tool to drive customers into surf shops across the country, creating awareness for the shops and products, and generate sales right before the busy summer months. A rising tide floats all surfboards.
SOCIAL: Use these hashtags to amplify the story with your posts #surfindustry #surfshopday. Tag @surf_industry and @surfshopday on your posts.
HOW TO CELEBRATE SURF SHOP DAY
Surf Shop Day is organized by the Surf Industry Members Association. Whether you're a surf shop, surf brand, rep, pro surfer, or consumer, SIMA has some suggestions on what you can do to participate and activate on Surf Shop Day:
RETAILERS:
● Move shop branded products to the front and centre of the store to highlight and market your property
● Release a new surf shop t-shirt for the summer
● Invite a local musician to play in the story
● Hold a pro surfer appearance / signing / Instagram selfie session
● Partner with brands on co-branded products
● Encourage reps to visit and help on the sales floor
● Offer promotions or giveaways for customers who visit the store that day
● Promote heavily on social media to drive customers to the store that day
● Host a surf video watch-party
● Provide free coffee and bagels/donuts to first 50 customers in store that day
● Have staff drop off flyers at the local beach parking lot that week, encouraging customers to come by store that day
● Hold a surf contest at the local beach that day
● Set up a shop-branded step and repeat for customers to take selfies in front of–offer giveaways to best social media post
BRANDS:
● Release special offerings exclusively at surf shops for that day
● Offer co-branded products with surf shops
● Encourage reps to visit surf shops, help on sales floor for the day, or run clinics with staff
● Get local pros to do in-store appearances or morning surfs with shop staff and customers
● Promote giveaways through social media, encouraging fans to take selfies at surf shops, or selfies of them buying the brand's products at surf shops
● Host a video-watch party that day
● Host a pro exhibition or pro surf session with shop at a local beach
● Encourage sponsored pros to highlight their local / favourite surf shop on social media
REPS:
● Drop by a store (or two) and help on the sales floor
● Host an in-store clinic
● Hold in-store sales contest–offering prizes to salesperson who sells most
● Post pictures of stores on social media highlighting newly arrived products
ALL SURF INDUSTRY MEMBERS:
● Stop by your local surf shop (or two) on this day
● Buy something
● Make a social media post about a great purchase, a helpful employee, or a new product you want to buy soon–using the hashtag #surfshop