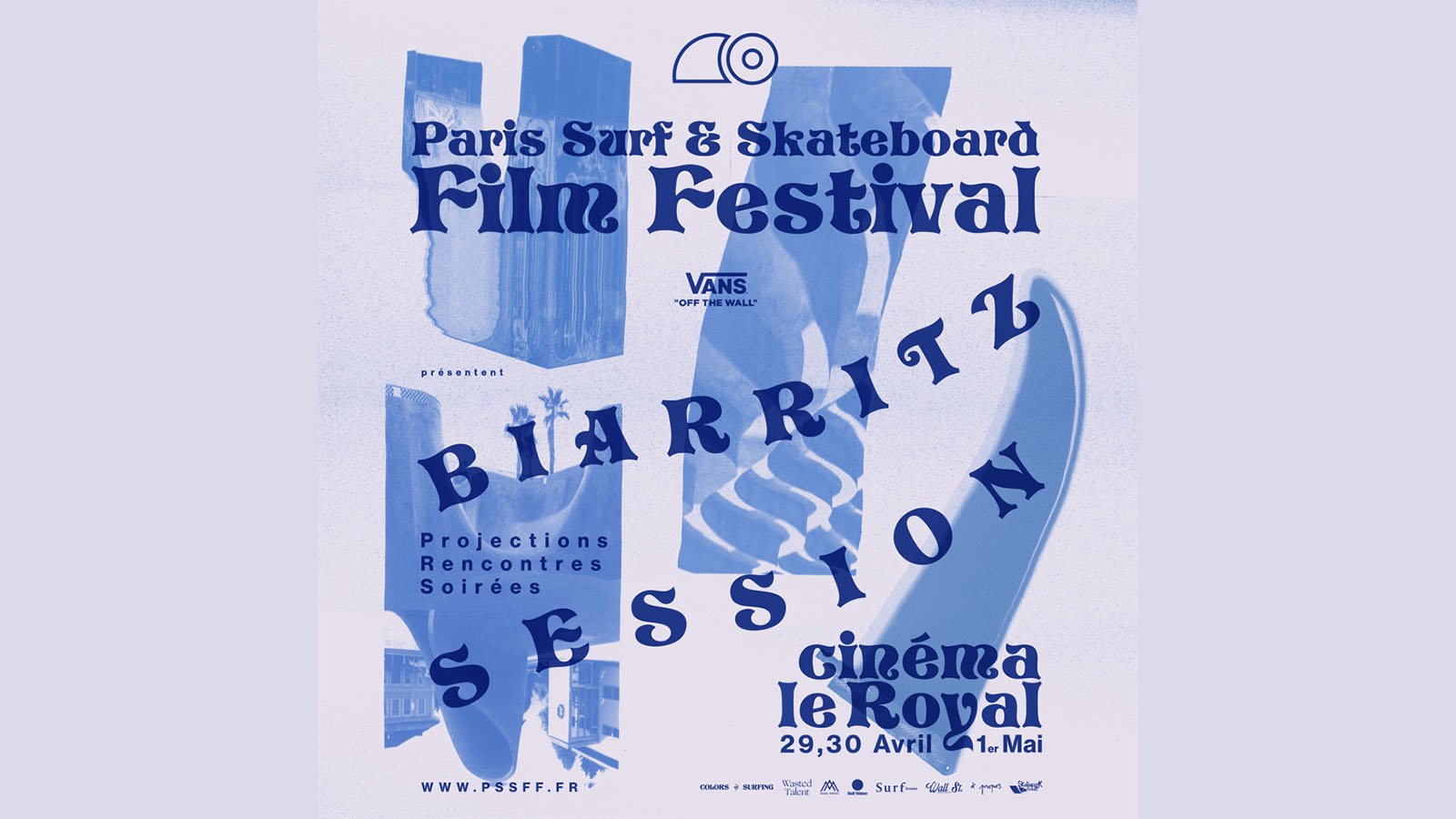 Paris Surf & Skateboard Film Festival Organise 3 Day Biarritz Session
Ahead of the 7th version of the Paris Surf & Skate Film Festival, organisers have decided to organise a version of the PSSFF in the "European Mecca" of surfing and skateboarding: Biarritz. In collaboration with Vans, for 3 days there'll be screenings, meeting and parties hosted across multiple venues: the Cinéma Le Royal, Colors of Surfing, Wall Street Skateshop and at Biarritz Skatepark.
The PSSF team have dug into the festival's archive and looked through recent programs to create a program featuring a fine selection of films, feature films, shorties and documentaries. The Biarritz Session will also include a brand-new film (say hello to "Skateboard: Horizon Verticale").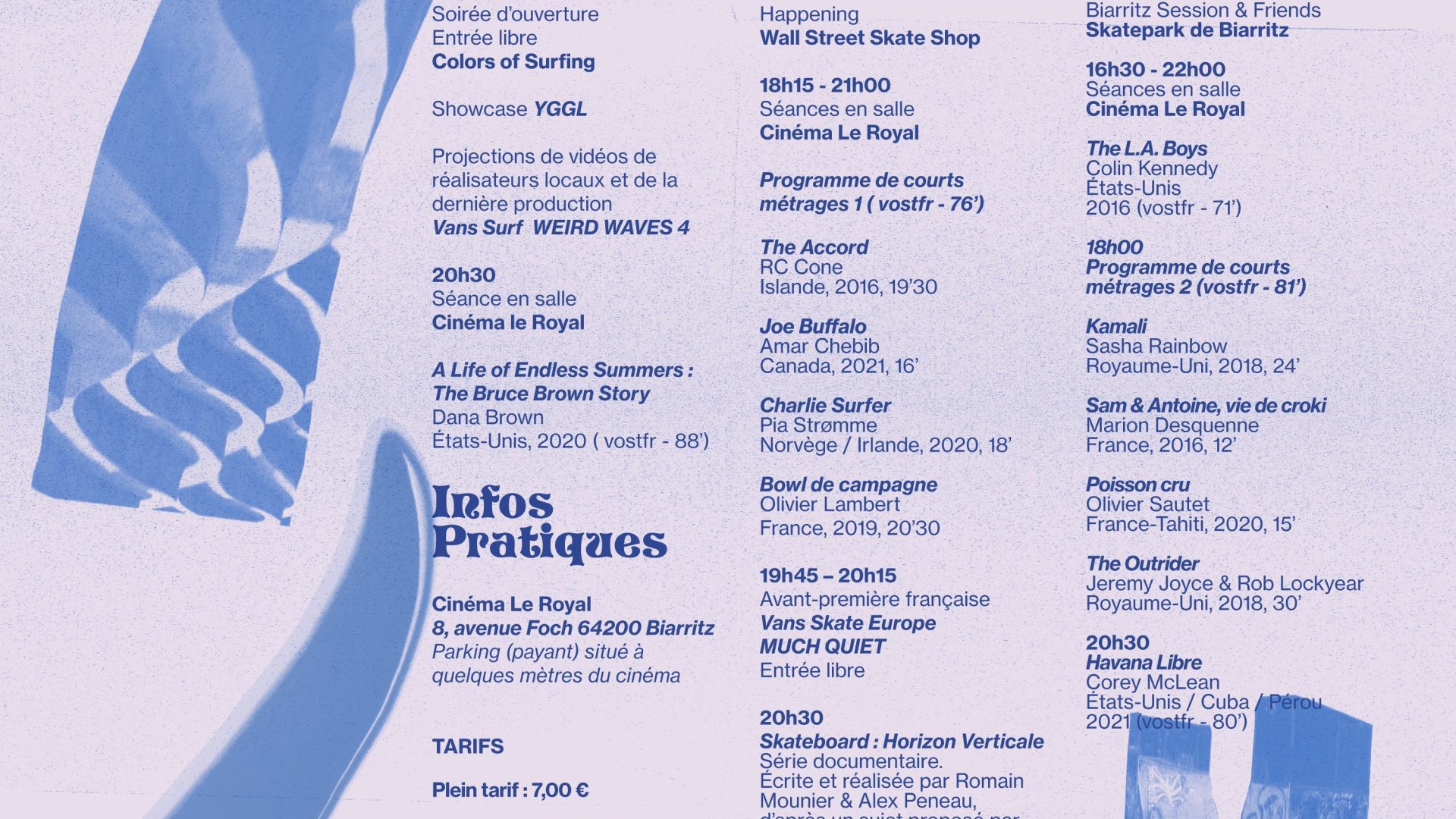 As well as the program, the PSSF crew are also inviting friends and local businesses, media and athletes to get involved in helping and participating in the Biarritz Session.
Stick April 29, 30 and May 1 in your diary and head on down to sunny Biarritz to catch up with mates, watch some films & party.