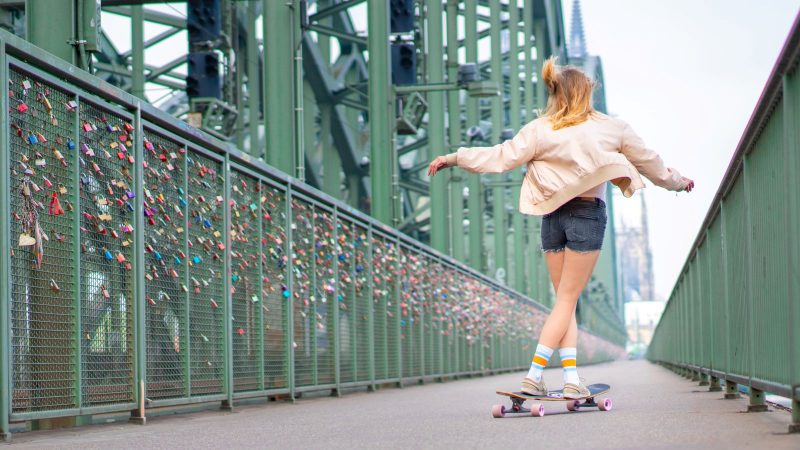 Designed by Women, For Women: Germany's BFTL Longboards
BTFL is a female-specific longboard company based out of Cologne, Germany. We speak with the team about how they are servicing the boom in female skating, to talk business, and find out why European retailers should be stocking them.
Please tell us the idea behind the launch of the brand.
BTFL was launched in 2015 as a longboard brand – made for girls by girls. Behind "beautiful longboards" – BTFL – there is a team of young female designers and experienced technical specialists, who develop boards and designs especially for women. According to the motto "by women for women" we want to make it easier for female riders to get into longboarding. At BTFL, we support motivated female skaters through sponsorships, so that they can practice their favourite sport and at the same time be a role model for other women and girls. Not only because we are enthusiastic longboarders ourselves, but also because we work closely with the team riders, well thought-out shapes are created. These self-designed shapes cover many areas of longboarding.
Who's on the management team and what are their backgrounds?
Our two chiefs working in the background have a boardsport background and both studied sports. Both are enthusiastic boardsportsmen and look back on a long past here. Due to her passion in longboard dancing our product designer knows well the technical side of our products. She originally studied graphic design, so her passion and profession come together in her work.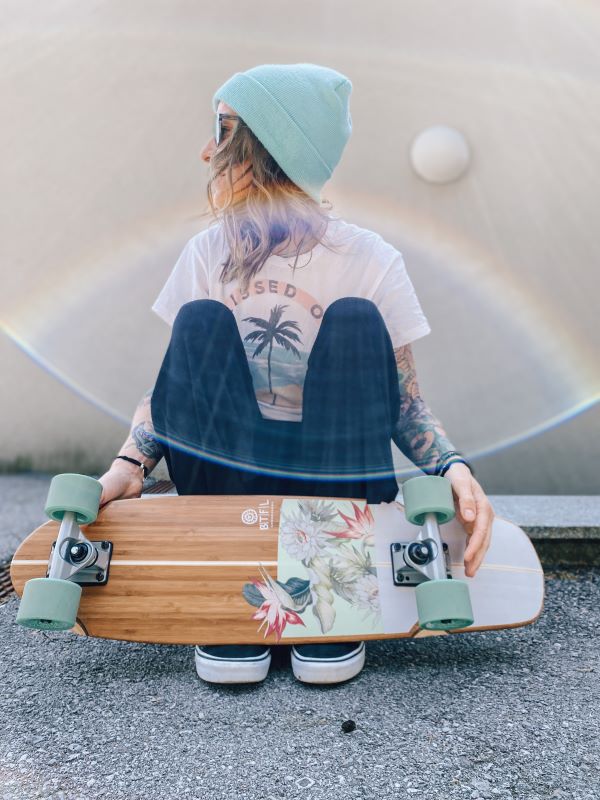 What's the company USP?
We make boards for women by women. The components are perfectly matched and also lighter riders have their fun. Visually all BTFL boards are characterized by their truly unique look. The designs are created by us in the team and accordingly nowhere else to be found. Because of the good quality and the good price-performance ratio more and more boys and young men become fans of BTFL products.
Please give us an overview on your product line
We offer almost 30 models with different shapes. The shapes range from drop through longboards to kid's longboards, dancers, mini cruisers, skateboards and surfskates. Furthermore, BTFL offers beautiful rollerskates in different shapes and colours. We offer models for beginners and advanced riders. Today they are a large and successful part of our product range as well.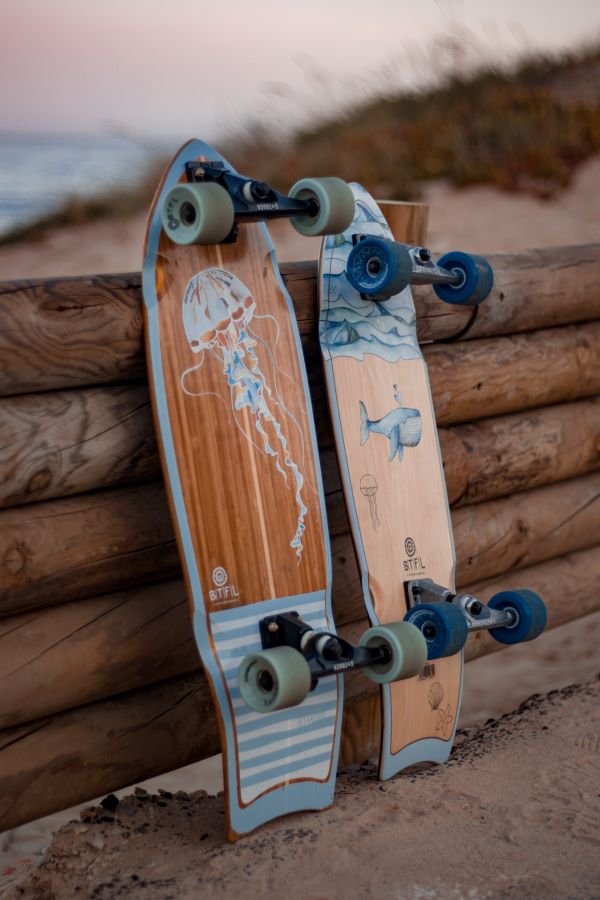 Please tell us about your team
We are a team of young people who are mostly into boardsports. This is why our products are very well thought out. Due to our backgrounds, we contribute our ideas whenever it comes to developing ideas for new products. Most of us are female, but not all. In the background there are the two wise men for planning the strategic direction and the finances.
Which is your best performing European market and why?
We are based in Cologne in the middle of Germany. So the German market was the first where BTFL was sold. Since BTFL started we maintain personal contact with our dealers. That's why Germany is still our best performing market in Europe.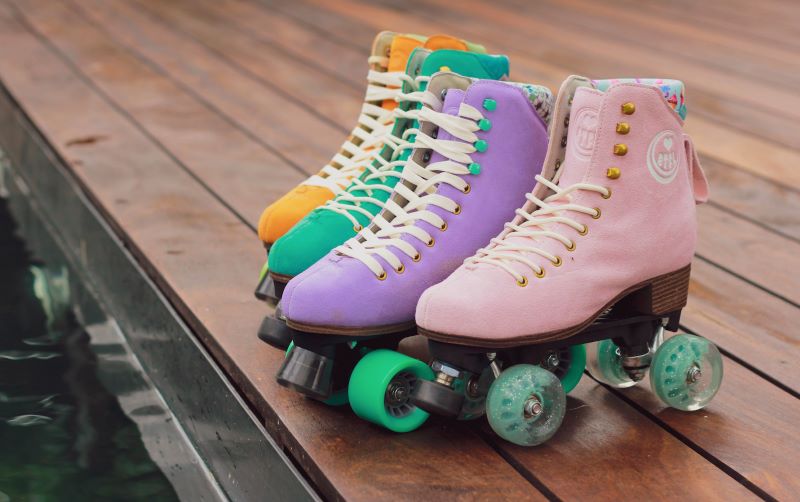 How do you support retailers who sell your products?
We are a small company and can certainly respond well to all individual requirements. Our retailers are well supported with product pics, video material and mood shots. Whenever new material is available, we provide it. Our social media presence is organically growing and we are in close interaction with our customers there. Last, but not least we have more than fair margins!
What has been the highlight of the past 12 months? 
The highlight in the past 12 months has been our growth in some markets abroad. BTFL is well sold in the US market, in Thailand and South Korea. We were also very pleased about our new partners in Benelux, Austria and France. We are more than happy about this growth and we believe that there will be more in future.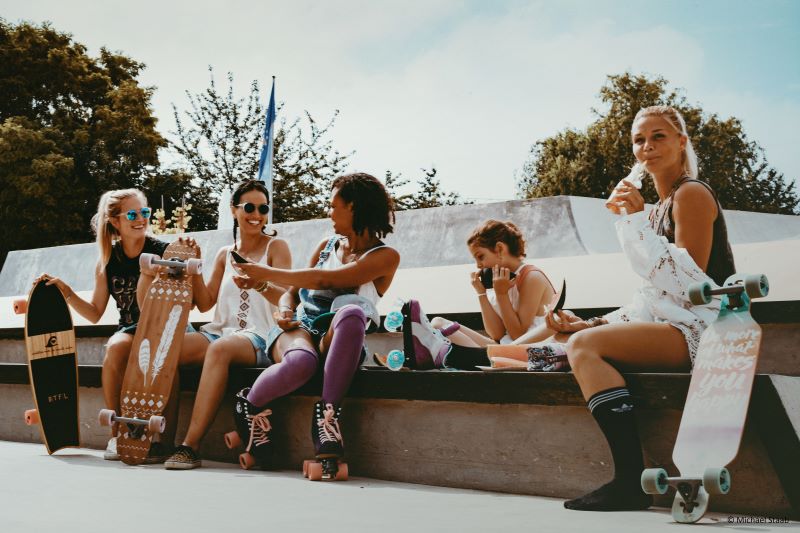 How did Covid impact your market?
We have had supply chain problems like all producers. There were delays in the delivery of goods. In general, however, Covid has brought significant sales growth to our market. A lot of people have been at home and engaged in this kind of leisure activity. Especially the women's part in longboarding has grown.
How do you see the future of the women's skate market?
The women's longboard market has always been very strong, but it has grown a lot in the past two years. We see a big development, also for the skateboard market and especially in surf skating. Through social media more and more female idols are coming, which finally motivates more women to start longboarding.