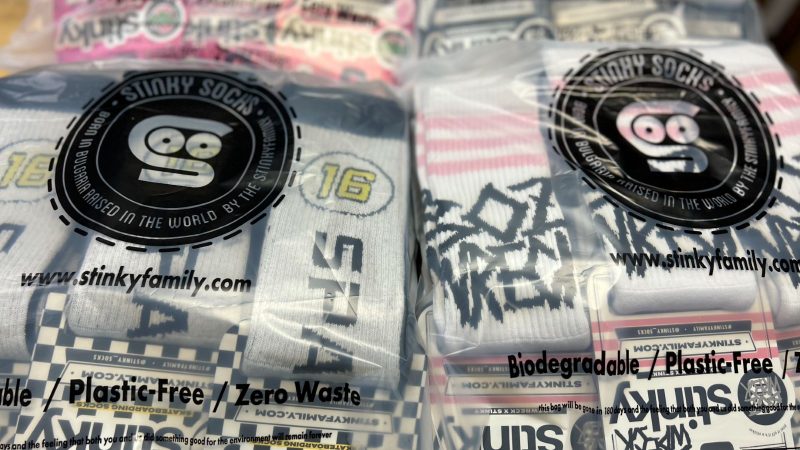 Swapping Plastic for Compostable Secondary Packaging: Stinky Socks Becomes Plastic Free
From this summer onwards, Stinky Socks is removing all plastic from their secondary packaging. Having already removed plastic from their direct sales, this latest move means Stinky will become a 'plastic-free' product. Co-Founder Risto explains more:
"Stinky Socks is happy to share that we rose to a position where we could soon be named a plastic-free product.
Starting this spring, we removed all the plastic bags from our secondary packaging. We have substituted them with compostable potato starch bags. Since we introduced the biodegradable mailer bags for our online shop deliveries two years ago, we've been working on getting the secondary packaging away from the plastic. Our bags are created from renewable resources, which reduces the use of petroleum products. They are completely biodegradable and compostable and contribute to limiting the amount of plastic waste.
We will keep our sustainability goals as the main priority of the brand development in the following years. We already source and produce our products locally to ensure we keep our CO2 footprint low as well.
We must keep what we enjoy the most healthy and clean, so the upcoming generation can enjoy it as much as we are doing it.
Thanks again for supporting the stinky family."