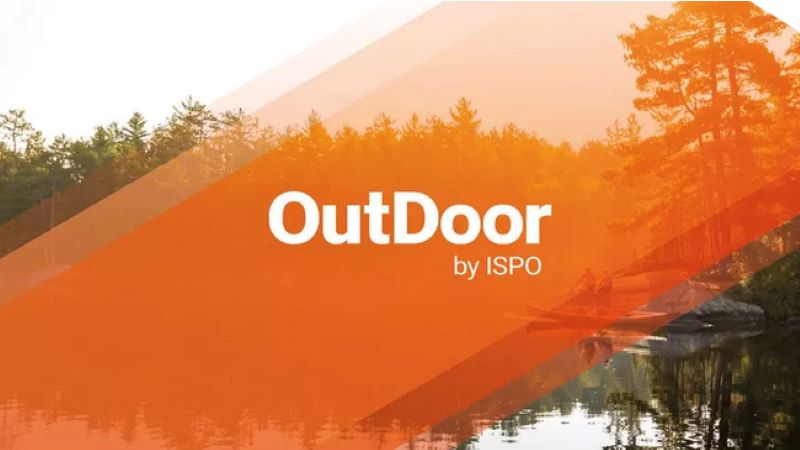 Inside Look: OutDoor by ISPO 2022
For the 2022 edition of OutDoor by ISPO, the international outdoor industry will descend down to the Munich Order & Event Centre for 3 days of exhibitions, workshops, conferences, parties, dinners, and much, much more. Ahead of the event kicking off on June 12, we spoke to Exhibition Director, Lena Haushofer to get an inside look.
Please take us through the new show set up
This year Outdoor by ISPO is back with a bang, full of product innovations from the segments Mountaineering, Trekking, Hiking, Climbing, Bouldering, Sportswear and Urban Outdoor, Camping & Outdoor Lifestyle, and Adventure Travel. Products from over 300 brands will be presented over 30,000 square metres at the Munich Order & Event Centre. Everyone can expect a colourful programme full of product highlights and services, as well as unique open-air areas, parties, and side events. In addition to the product innovations, the content of the OutDoor Conference will especially focus on regenerative value creation and sustainable business.
What was the thinking behind moving the show's location?
With the MOC Centre as our new choice of location, we want to live up to the motto "Celebrating the outdoors" and bring the event to life in a comprehensive outdoor world. As this is the first meeting of the international sports exhibitor community in 2 years, it was of course equally important to us to facilitate room for the exchange between the trade exhibitors and the visitors. So there will also be exclusive areas suitable for networking as well as side events with renowned speakers and of course enough space for our outdoor party. This is going to take place inside four halls, one atrium, various showrooms, and also open spaces which have never been used before in front of the Motorworld premises.
And changing the timing of the event?
We have moved the date to enable all market participants to have a better and earlier overview of what is happening in the sporting goods market. We are able to provide market transparency and help participants gain information in the run-up to the order season.
What product categories and brands can retailers anticipate being there?
Everything the outdoor world has to offer in terms of equipment is presented in 4 worlds, which are Mountaineering/Climbing, Urban Outdoor, Camping & Outdoor, and Adventure Travel Segments. So everyone who is anyone in the outdoor sector will be participating at the event, including not only a large number of companies from the largest European outdoor markets, such as Scandinavia, Italy and Germany, but also international exhibitors from Australia, Korea, the USA, and Canada. To name a few: Danner, Dometic, Fjällräven, Scott, Schöffel, Oakley, Nordisk, La Sportica, Vaude, and many more will be present.
What are the key highlights of the show that retailers should not miss?
If it comes to product highlights, it is definitely our ISPO Award winners. All winners are going to showcase their products, which have already been chosen by an exclusive jury.
This year, we will also offer three high-quality OutDoor by ISPO conference sessions to our community, covering both the challenges and most importantly, the opportunities for the industry. The Outdoor Conference by EOG and NOW on June 13 and 14 will cover questions such as: How can a regenerative value chain be a driver of economic success? The famous German actress Nina Eichinger will moderate this event.
What side events are planned around the show?
Whether it's the European Outdoor Group Industry Breakfast, Retail Dinner, Sustainability Hub, OutDoor Conference, Adventure Travel Conference, or hanging out together in the HangOut Area in the outdoor area or the obligatory party – we offer numerous events around the show, all related to this years' motto "Celebrate the Outdoors – OutDoor by ISPO".
What is the importance of trade shows in our post lockdown business environment?
Trade shows have been a source of trends, innovation, and business for a long time. And although our communication has become more digital due to the pandemic, trade shows will remain relevant because physical gatherings are essential to create long-lasting and strong relationships and trust. Digital is a perfect bridge to the physical experience, but it will never be a full substitute for a face-to-face meeting.
Especially on the B2C level, the industry will have more leverage and we'll meet these expectations with a separate Consumer Festival from November 25 to 27. On top of that there will be more year round communication via ISPO.com, ISPO Awards and Collaborators Club including all stakeholders.
Why should retailers visit the show?
As I mentioned earlier, OutDoor by ISPO is a unique opportunity for retailers to gain an overview of the latest innovative developments and trends in the outdoor segment. Apart from that, it is the place to engage in industry-wide discussions on the big issues that affect us all, and to do so efficiently. In particular, the trending topic of sustainability will be given a lot of space. As the environment is of great importance, especially for the future of outdoor sports, everything revolves around this topic. On top of that, it's time to finally network again after 2 years – without any restrictions and to celebrate what helped us getting through the pandemic – Let's celebrate the outdoor!