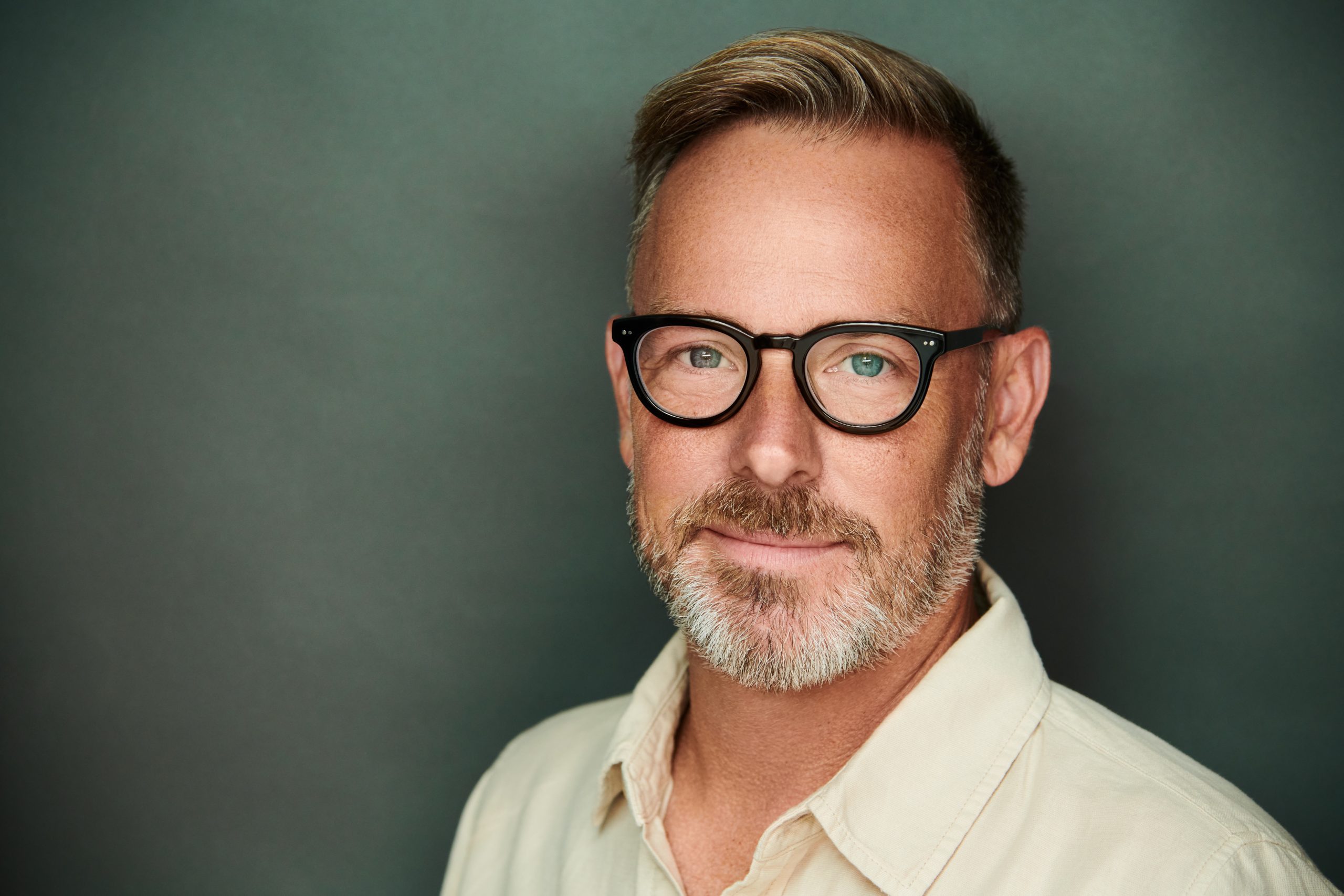 World Surf League CEO Logan Discusses 20% Revenue Increase
With revenues up 20% on pre-pandemic levels and audience engagement rate through the roof, we sat down with WSL CEO Erik Logan to find out why. Logan joined the WSL from Oprah Winfrey (TV) Network in early 2019 as Head of WSL Studios and moved quickly on to become CEO in 2020. Coming from a background in media and content, Logan talks about their enhanced storytelling operations and why they are now leaving that to best-in-class documentary makers, allowing the WSL to focus on doing what they do best.
We discussed the WSL's new European office in Portugal and Erik also explained the thinking behind the mid-season cut, which came into effect this year to mixed reviews. However with increased viewership figures and a partnership roster up 35%, Logan says the numbers speak for themselves. We spoke about the future of wave pools in competitive surfing and also asked Erik what WSL owner Dirk Ziff expects in return for funding the WSL.
Interview by SOURCE Editor, Harry Mitchell Thompson.
What are your key directives as WSL CEO, and for the company generally speaking?
When I joined the company, my intention was to try and find ways to create more storytelling and narratives around this great sport we have. The intention of doing that is to appeal to people who may not be completely familiar with the sport of competitive surfing or even aware there is such a thing. And then finding nodes to connect the audience with our surfers. The example I like to use is Kelly Slater, probably being one of the single greatest athletes ever. And a lot of people may not even know; he's 50 years old, still competing at the highest level and has won 11 world titles – he's broken every record in competitive sport. We think there are some really great stories – like this one – to tell and connect to the broader eco system, or people who are interested in wider sports.
When I assumed the role of CEO in early 2020, we were focusing the company around the competitive side of surfing and on creating the world's largest platform for pro surfers, which crowns the undisputed champions of world surfing, and to really make that our core mission.
Then the whole world got sent home and got grounded! Since then, we've widened our distribution in terms of allowing people to discover our content. Today you can reach us through our app, worldsurfleague.com, YouTube etc… and we are up 62% in digital audience. And that's a direct result of us broadening the distribution and actually growing the audience. The increase shows us the strategy is working.
It's one thing to reach people and then it's another to make content and have people actually consume it. And the consumption, the length of time people are consuming is up 25% Vs 2019. We are looking at these comparisons with full CT years, removing the pandemic.
We're off to the best start in the history of professional surfing this year.
The last time I interviewed a WSL CEO, was Sophie Goldschmidt at the inaugural Surf Rach Pro in Lemoore, California in September 2018. Sophie was very much a performance sports marketing specialist and it seemed as if she'd been brought in to secure big commercial sponsorship, whereas your background is media and content. Would it be fair to say that the WSL putting you at the helm, realised it needed to adjust its offering before trying to commercialise it?
There have been a number of prior CEOs who have done a lot of different things in trying to get us to where the sport is today. When I came in, one of our key focuses as a team was to not only improve the competitive dynamic, but also improve the business dynamic. This year, we are poised to deliver the best financial results in the history of the sport. Our revenues are going to be up 20% Vs 2019, so we are extraordinarily healthy. One of the things I look at with our Chief Revenue Officer, is the number of clients and people who want to participate with us at any level and we've got a roster of partners that is up 35%. I'm trying not just to focus on the competitive side of the sport, but also to grow the revenue side too. We have a ways to go, but we are very happy with how healthy we are.
Congratulations on the Make Or Break TV series on Apple TV. It's received plaudits within the core surf media, which must be gratifying.
This started with a conversation with Paul Martin, the head of the production company Box To Box and James Gay Rees who works with him. They actually called me around June 2019, pre-pandemic as surfing was a sport they wanted to cover. They came at it from the POV that they see what our incredible athletes do globally and they felt the stories would be so wonderful and little did we know that we'd be documenting the pandemic year. As we were producing it Apple were seeing all these great narratives and they were blown away and commissioned a second series before the first even dropped, just from seeing the cuts. I think it's the greatest compliment we can get for the product. We've seen our social media and web traffic metrics rise across the board with it too. People are really intrigued by the stories.
And you've also commissioned Box To Box to access the WSL archives?
Yes. If we zoom out for a second and look at the track record that Paul & James have, it's really something. The documentaries they've done with Amy & Senna, with F1's Drive To Survive and the demand they have… we thought with their expertise, and access to our archives, that they could tell some really compelling stories. They've pitched a bunch of ideas for a slate of development that we'll be coming out with, that will really take their storytelling and our sport to the next level. We have stories like Andy & Kelly, which is like the Senna moment. And that's just one example, and boy they move fast. We've had several calls already and they are frothy!
Has the WSL Studios closed?
We haven't closed it per se. We have chosen to focus on fewer and better. And by partnering with Box to Box, it allows us as an organisation to allow people who are world class at telling these stories, to partner with us Vs us doing it ourselves. And it frees us up to get back to the core of our business, which is creating the platform and putting the best surfers in the best waves and crowing world champions.
Last year we introduced the finals day, but this year we have the full design we've been working on for years, with the Cut and surfers being relegated down to the Challenger Series. Which has been great. We wanted to put more great surfers in the water in amazing locations and that's why we wanted to start the Challenger Series in May and started at Snapper Rocks, which was a former CT stop. The numbers are mind boggling and comparing the old QS10000 stop to the new Challenger Series, we are up 95% for viewership numbers. And because we have such great surfers there and the field is so competitive, the consumption is up 300% Vs 2018 QS10000. And this tells us we are focusing on the right things.
Back to the Studio question, this is what we've been trying to do with our teams. To focus on where we can drive growth, revenue and consumption and partner with the appropriate people who can make shows, like Make or Break. And that's the biggest shift in the past few years.
You're a man of media… where do you see the future of CT surf broadcasting?
Our strategy is to grow the audience in the biggest ways and when you look at our digital reach across Facebook, TikTok, YouTube and combine it with the linear partners that take it, Sport TV, Globo etc, we have a really large and wide distribution footprint and our model is to build and grow the largest audience, which we can then leverage for our surfers and partners to expose and grow to create a sustainable organisaiton perpetually. And to do this we need to meet the audience where they are.
The world is becoming more and more fragmented but I think there will come a time when things start to consolidate back down. But right now, for us, because we are a global sport and can be on at any hour of the day, we make sure that wherever the consumer wants to get us, we are there. And we are seeing this in our results this year from the mid-season Cut and from a revenue perspective, which are really baring fruit for us.
Wave Pools: former CEO Sophie had ambitious wave pool roll-out plans. Is this still a focus for the business?
We own KS Wave Co and it's the most high performance wave in the world. Wave basins have a huge potential in terms of growth of the sport from a participatory standpoint and we are heavily invested in that. We have the blue-chip facility in Lemoore CA and we've also exposed our property in development in Palm Springs, CA, but we do have other properties in the pipeline. This part of the business is very robust and has generated an equal amount of momentum as the WSL has, which is truly exciting. When we think about the marriage of the two, we see a role for wave basins to be in competitive surfing. When, where and how is a conversation we are having with the surfers. Clearly Lemoore is an acceptable venue as we had a CT stop there in 2021 and before. As the new basins roll out, if the basin meets the performance level, we will assess the standards for whether it's CS or CT.
On the QS level, we think there's a discussion to get more people interested in pro surfing. The question for us is what tech and at what level is appropriate.
WSL ownership: what does Mr Ziff expect in return for funding the tour?
The great news about our ownership group and board of advisors is that they're in it for the long run. When Dirk acquired the sport, his long-term view was to make investments to build this platform – this digital eco system – and to connect the world and surf fans to see surfing on the level it deserves to be. The same as other big sports out there. I think what we've seen over the past year is significant advances in that respect. I think his expectations are that we continue to grow. We have real momentum with us now; not just in the competitive surf space, or audience growth space, but in the revenue and partner space.
Can you talk to us about WSL in Europe? You now have a WSL office in Portugal as well as France. Does one take president?
They are both critically important. Lisbon is critical for our Portuguese events, like the Big Wave event at Nazare, CT at Supertubos and Hossegor is also critical for us. All of Europe is critical for the WSL and pro surfing moving forward. Just like Snapper was always the start of the CT and is now a huge CS event, Hossegor is now on the CS, where you have these fields of athletes looking to get back on the CT in November. And this is what we are working towards, improving stops on the Challenger Series. So the alchemy of not just Hossegor, but Portugal as well is critical for us as we look towards the next 5 and 10 years.
When you're old… what would you like to look back on as the defining initiative of the WSL?
To look back and know we've had a team of people who have created the world's largest, sustainable, equal and profitable surf platform ever, will be a job well done. And I think we are well on our way to that.