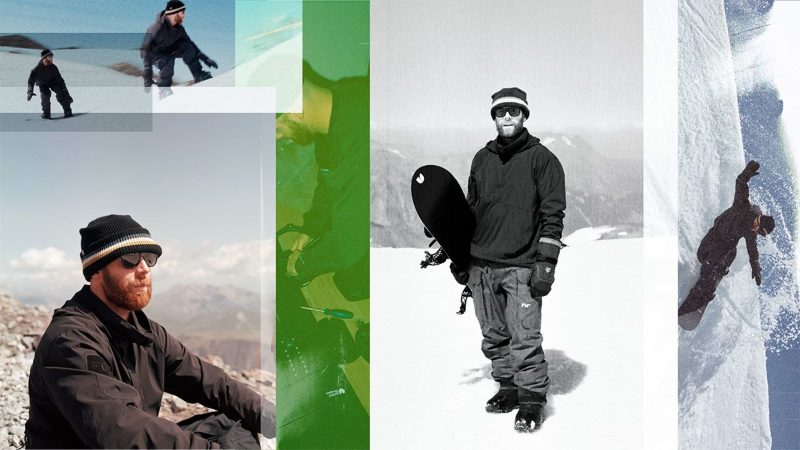 United Shapes Welcomes Alek Oestreng To Team
United Shapes welcomes snowboarder Alek Oestreng to their ambassador team, in a partnership that has already seen them working together on next season's collection.
Press Release:
Alek Oestreng joins United Shapes
United Shapes is excited to announce snowboarder Alek Oestreng
has officially joined the brand. Oestreng embodies one of the most refined and exciting riding styles within snowboarding and brings his cultural insights, design and development knowledge to a team currently working to re-launch an entirely new offering of Shapes.
"With a storied past working with big brands, shooting video parts, traveling the world and riding thousands of snowboards, Alek brings an enormous amount of insight, perspective and ideas – the kinds you truly only get from living it," explains Gray Thompson, United
Shapes Co-Founder & Brand Manager. "We're so lucky to have connected with Alek for this new chapter, we look forward to exploring the direction into which he helps push us, from shape development to our culture, community and snowboarding at large."
"I feel honored to join United Shapes. It has been really exciting to work with Gray and the team over the past months on the next collection and I can't wait to see the new line come to life" says Alek Oestreng. United Shapes recently moved its production to the European Union and will be dropping a limited release of new snowboards this December 2022, with a full new collection set to be unveiled in Fall 2023.
To celebrate the announcement, Alek Oestreng and United Shapes have released a full Q&A on the United Shapes website: www.unitedshapes.com/alek-oestreng