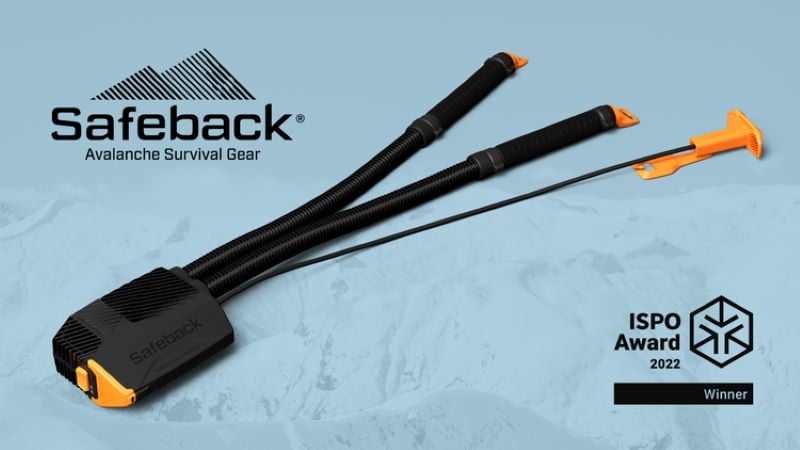 Safeback SBX Avalanche Survival System Wins ISPO Award 2022
This year's winner of the ISPO Award is a technologically advanced avalanche survival system, the Safeback SBX. The system maintains a supply for fresh air for up to 90 minutes when snowed under, prolonging survival whilst awaiting rescue.
Press Release:
Safeback SBX Receives ISPO Award
The Safeback SBX avalanche survival system has been awarded the ISPO Award 2022, marking it as one of the most innovative products coming to market in Winter 2023/24.
Safeback was founded with one goal in mind: to create products that would increase the likelihood of survival for avalanche victims.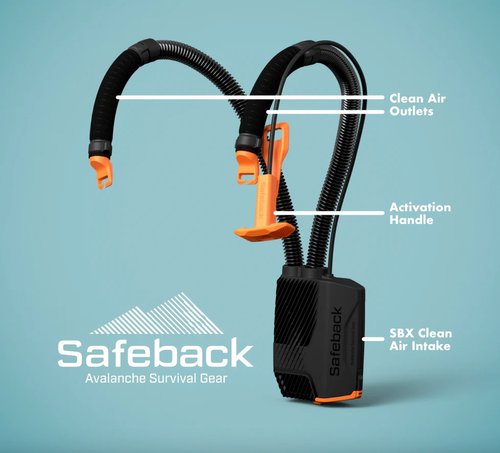 Safeback SBX, the first system of its kind to actively supply air to snow burial victims during burial. This added air supply extends the potential survival window during burial in an avalanche or tree well without requiring a mouthpiece.
Receiving the ISPO Award marks Safeback's transition from product development into commercialization. This prestigious innovation award puts Safeback in the company of market leaders across all outdoor segments, and the SBX system will be displayed alongside all other winners at ISPO Munich 2022.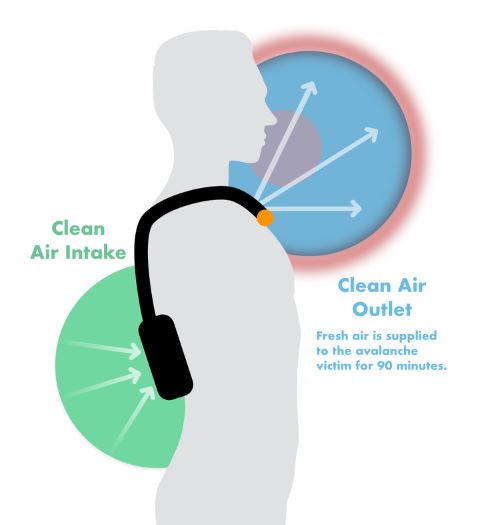 Safeback SBX is a lightweight and compact system, designed with a user-friendly interface. The SBX control unit, roughly the size of an avalanche beacon, is integrated into the body of the backpack, with the outlet houses routing through the backpack straps. The system is activated with a T-shaped activation handle, like those found on avalanche packs. When activated, it begins pumping in air from outside of the pack, up through the outlet hoses to the victim's breathing area.
During burial, the air in the snow becomes the victim's air supply. Snow is a porous medium, and even dense avalanche snow contains at least 50% air. The fresh air from the system replaces air that the victim is breathing out, resulting in a continuous supply of breathable oxygen, and reduction of CO2 in the breathing area. Safeback SBX can run for 90 minutes at -30C, thus extending the potential survival window of burial under the snow.
For the 2023/24 winter season, Safeback SBX will be sold as a part of certified SBX Backpacks produced by our backpack partners.
Total price for a backpack equipped with Safeback SBX is set by backpack producers and will range from 600-800 Euros depending on the pack and its features.
Safeback SBX is patented in Norway, and patents are pending in the EU, US, Canada, and Japan