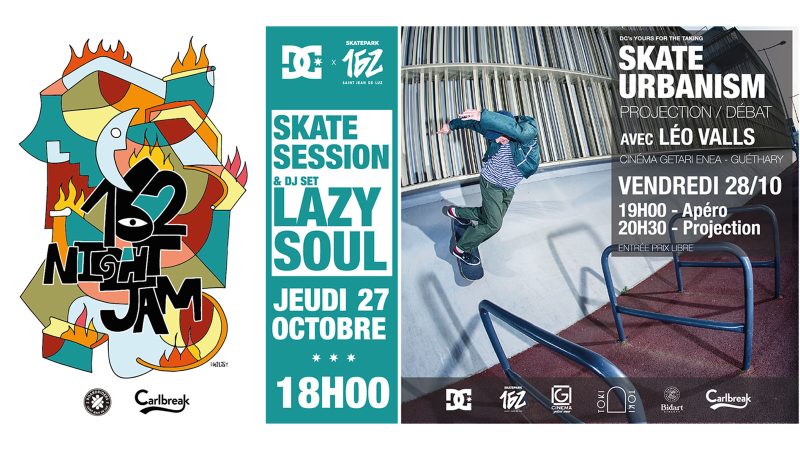 Upcoming: DC Host Skate Jam & Documentary Screening, October 27-28
Taking place at Cinema Getari Enea (77 rue de l'église 64210 Guéthary), for 2 nights at the end of October, DC is hosting a night skate jam and documentary screening. Entry to the event is free and in partnership with Carlsberg, drinks are on the house.
Press Release:
162 NIGHT JAM Skate Session and DJ Set + SKATE URBANISM Video Screening
Join DC and Skatepark 162 for 2 special nights
Thursday October 27th, from 6PM
162 NIGHT JAM – Skatepark 162
To hold the weekly Boardriders afterwork, with a skate session and a DJ Set by Lazy Soul.
This would be the last party at the park before winter time. BE THERE OR BE SQUARE!
Friday October 28th, from 7 pm
SKATE URBANISM with Leo Valls – Getari Enea Theater
DC's Yours For the Taking / Skate Urbanism featuring Léo VALLS: A story about redefining skateboarding's role in the city of the future.
Screening of the documentary, Q&A with Léo and guests.