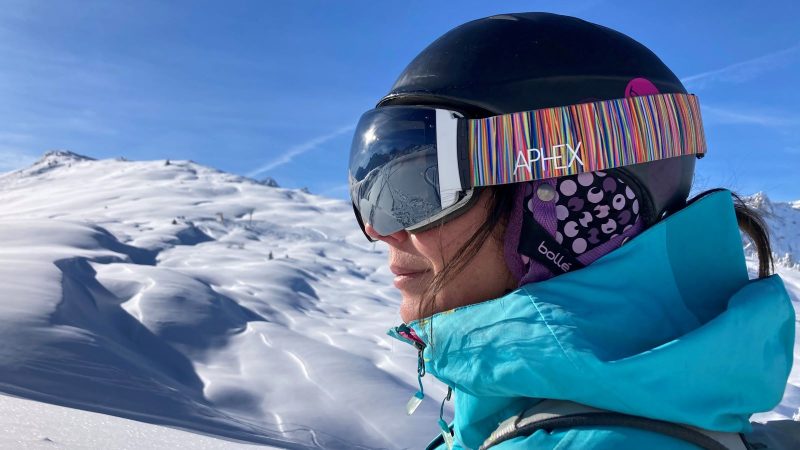 Wipeout Store Named UK Distributors Of APHEX Goggles
Press Release:
WIPEOUT STORE ANNOUNCES UK APHEX GOGGLE DISTRIBUTORSHIP
Wipeout Store is delighted to announce the addition of APHEX Goggles to the list of its exclusive UK distributorships.
An eco-forward brand, APHEX Gear offers customisable ski goggles and joins German goggle protector brand SOGGLE and French piste map apparel specialists HOP & DOWN on Wipeout Store's distributor list.
APHEX will make its UK debut at the SLIDE & OTS Winter 2023 exhibition between 10-12 January. Appearing on the Wipeout Store stand E12.
Durable, repairable and designed with the planet in mind
The brainchild of Maarten Van der Laan, APHEX goggles are available as a three-part system with a choice of frame, lens and strap. The result is a customised look with parts that can be ordered individually and changed out in seconds, making APHEX goggles repairable as well as beautiful.
Durability and waste reduction have underpinned the development of APHEX, as have the credentials of the materials they are made from. 65% of flexible plastics are biobased, 100% of their hard plastic is recycled, and 100% of the strap fabric is made of recycled bottles.
As well as first-rate eco-credentials, 1000+ combinations, APHEX comes with first-rate lenses too which can be easily swapped to suit changing conditions:
Photochromic with tint change from category 1 to category 3 – the whatever the weather brings choice.
Q-View, APHEX new misty weather lens technology which increases contrast in extreme fog or cloud.
Black, a category 3 classic for bluebird days.
Transparent, the solution for night skiing and when no filter is required.
Packages and Price Points
The APHEX goggle system uses interchangeable magnetic lenses and a rapid strap system for easy swapping of both items. Its frames come with an Airflux system and anti-fogging on all inner lenses.
The 2023-24 collection is priced at £129 for a package that includes a choice of frame, strap and lens and a low light lens. Additional lenses can also be added to the package.
Julie Slaughter said: "I'm excited to be representing APHEX in the UK. I've watched the business grow and applaud its eco-ethos as well as the quality of the product. As skiers, we all know the frustration of having to ditch a pair of goggles because the foam has fallen off or the elastic has given way.
"APHEX has been created by skier and snowboarders with an enviable vision for durability and repairability and tested in the most extreme weather the mountains can deliver. They've matched quality and sustainability with style and fun!
"For snow sports lovers, the offer is simple, a single frame and strap with a choice of lenses to have in your backpack and simple, elegant magnetic connection. I'm delighted to be representing them in the UK."