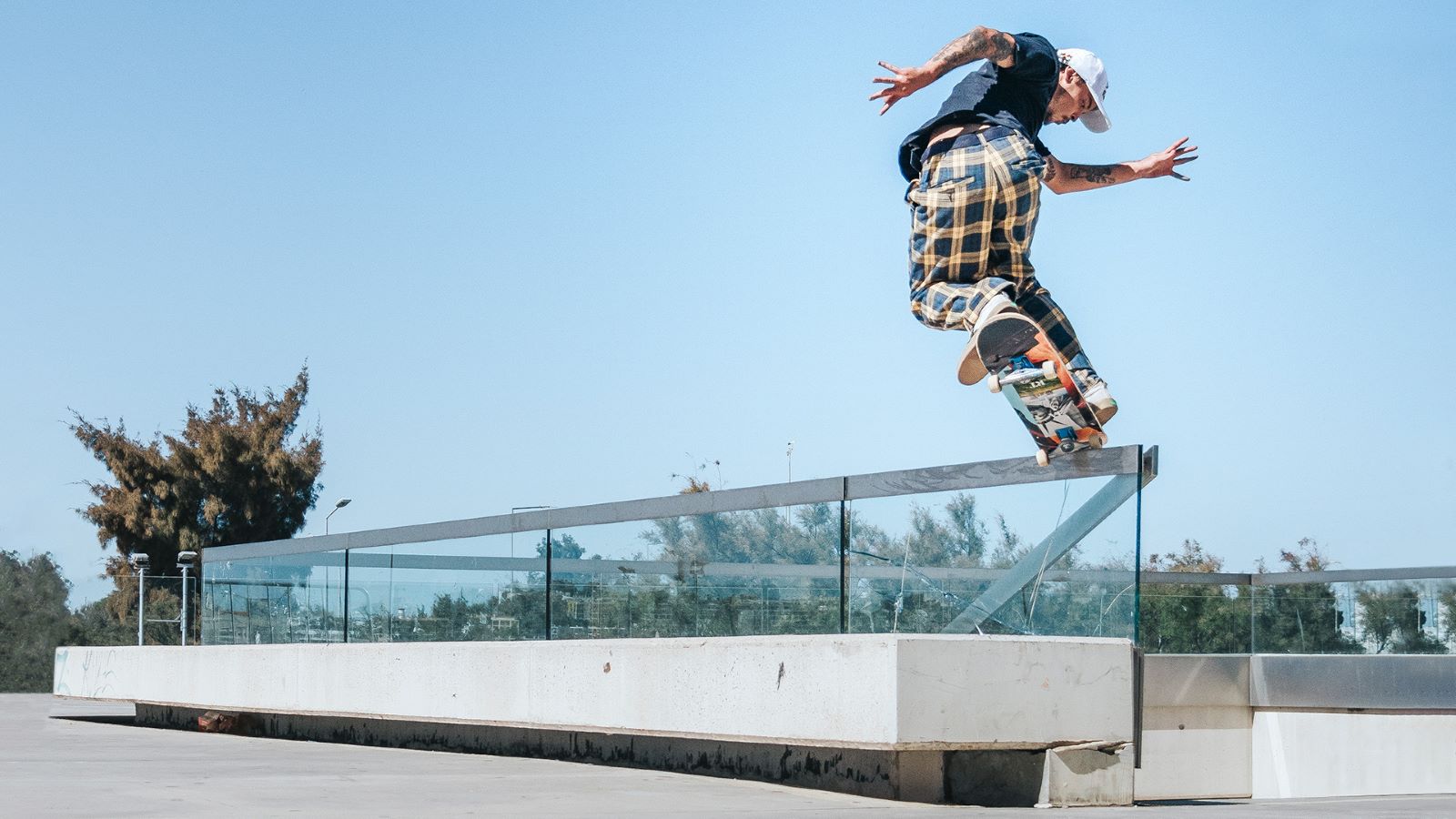 The Brand On The Pros Feet: Brazil's Cariuma
Cariuma is a footwear company that's taken the skate market by storm since its launch in 2018. On the feet of many of the world's top pro surfers and skaters, boasting an ethical standpoint and with a focus on those outside the core surf/skate markets, this Brazilian brand has an incredibly interesting profile. Interview with brand Co-Founders Fernando Porto & David Python.
Please can we have a brief history of the brand.
Cariuma was founded by two Brazilian lifelong boardsport enthusiasts with vast experience in the footwear industry, Fernando Porto and David Python, who put people and the environment at the centre of their mission. Born and raised in Rio, skateboarding has been a part of Co-Founder Fernando's life since he was a child (with a plethora of injuries since then). They started Cariuma in mid-2018 with a clear vision of creating a conscious brand built with premium natural materials that skateboarders and surfers would actually want to wear in the streets, to the beach, and beyond. The company announced its skate team: a small but power-packed team of positively-minded individuals. And last summer, they performed at and dominated the biggest stage in the world – the 2021 Tokyo Olympics. Cariuma team riders Kelvin Hoefler and Jagger Eaton won the inaugural silver and bronze medals for the street skateboarding competition. Cariuma riders also took SLS Super Crown wins, both in 2021 and most recently in 2022. Now in its fourth year, the brand is expanding its presence to skate shops internationally, aiming to spread positivity by bringing sustainable, ethical and performance-minded values to more skaters through their local communities.
Who are the people behind the the brand?
(David): Fernando Porto (a skater and surfer since he was 10 years old) and I (surfer and snowboarder), are the two co-founders, but more importantly, our number one value in the company is "we start with who"; this is not only how we run Cariuma but also how we build our brand. It is fundamental for us to be with people we admire and with whom we share values; this is true from the people we recruit, to the factories we work with, to of course the skate and surf teams we build.
How does Cariuma differ from similar products on the market?
(Fernando): We are obsessed with details, not only the ones the customer sees but the invisible technical ones. We are always developing new materials and/or pushing the property of the materials to their limits. I can say that when it comes to the outsole and insole of our sneakers, we have made a lot of progress in terms of weight, flexibility, and impact absorption, paired with resistance.
As a sustainable company we focus a lot on features that increase the shoes' lifespan and overall durability. On top of the shoes' quality and performance features, it's worth mentioning that we are particularly proud of our pair for a pair program, where we plant 2 trees in the Brazilian rainforest for every pair of shoes sold. We believe it's cool to care!
What are your key models in Europe and why?
Our CATIBA Pro is our premier pro skate shoe, designed for the skater who strives to perform at the highest level, and who came to make a statement – about pushing the envelope, making an impact and being part of our team.
It comes with an arsenal of performance-driven features and benefits, as well as innovations in lifespan and durability. From winning competitions at the highest level to conquering street gaps, it's no surprise that it's the go-to shoe for our team riders in Europe and beyond.
This season we are launching the NAIOCA Pro. The NAIOCA Pro is a next generation, ultra-technical take on a skateboarder favourite. We designed a heritage skate silhouette built for a newer generation – clean lines and a classic single-vamp profile paired with next-level performance features.
Who is your target customer?
(Fernando): Anyone who wants cool, great quality shoes.
From the core street guy who needs a comfortable and durable shoe that can perform well on the streets, to the girls and guys who may not even skate, but want a cool look from a brand that is doing things differently in a much more ethical way. And anyone else that is also tired of the same big corporate brands and wants to try something new from a brand with purpose.
How is Cariuma distributed in Europe?
As always, we start with "Who", and the same core value applies to choosing the right partners we work with. Hence, we have partnered with key accounts and distributors across Europe who share our commitment to the skateboarding, surfing and wider boardsports community and to spreading positivity. Get in touch with us and we'll let you know who our distribution partners are in your market.