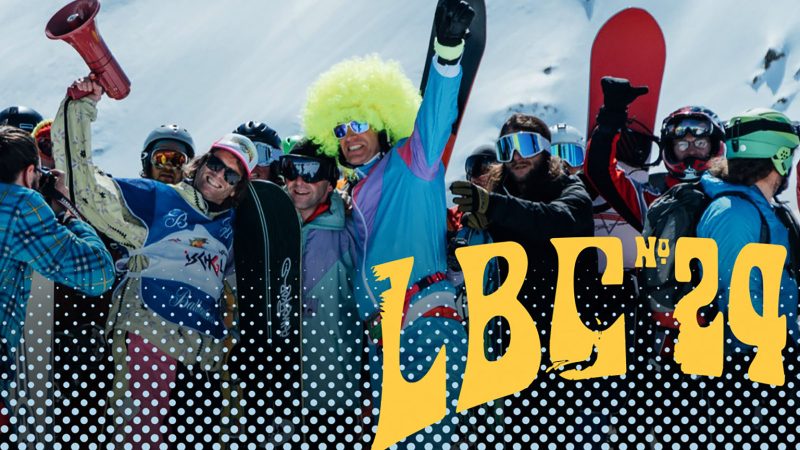 Date Set For Longboard Classic Stuben 2023
The Woodstock of Snowboarding – the Longboard Classic – heads back to Stuben am Arlberg in Austria for its 22nd edition, following on from last year's 21st anniversary (which also doubled up as a the first LBC event since restrictions were lifted!). 
Taking place on Saturday, April 15th its a mix of Chinese downhill and Retro gathering. Snowboarders are invited to the Albona Ridge for a day of off-piste riding, awards, a film fest hosted by Freedom Film Festival, an after party with Mortal Kombat Soundsystem with UCee supplying the tunes. So dress to impress!
What's on?
7:30 til 10:30 – Registration at the event tent
11.30 – Riding instruction at Albona ridge
12:00 –  Start Albona ridge (2408m)
– LBC Masters (women / men)
– LBC Old School (women / men)
– LBC No School (women / men)
Finish at the event tent in Stuben village (1407m), followed by a lunch & chill, soundtracked by Mortal Kombat Soundsystem.
15:30 – Award ceremony (event tent)
20:00 – LBC film night
22:30 – After-Party!
So come and hang out with friends and legends for a day of fun
For more info & how to register, please see here.