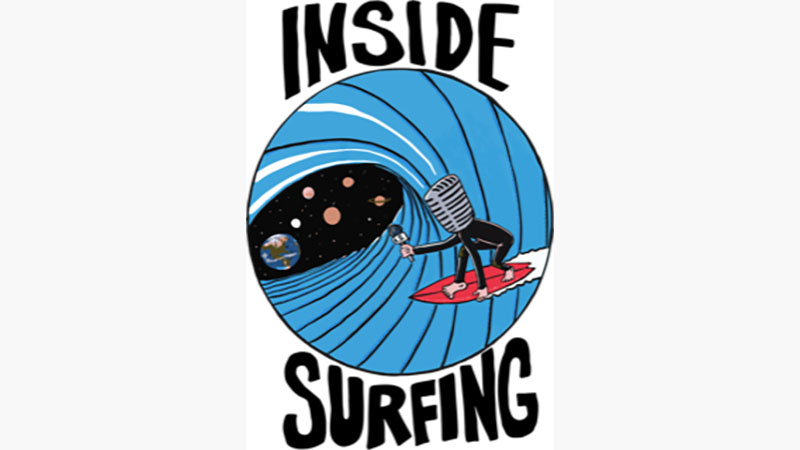 New Series: Inside Surfing Showcases Surf Stories, Places, & People
Press release:
Inside Surfing: Show premise
Surfing: The act of riding a wave while standing on a board. But is it a sport, an art form, a lifestyle? Some would say, "All three!" Anyone who has had the pleasure of gliding across the water on a surfboard will agree: it's one of the most extraordinary sensations on Earth.
INSIDE SURFING tells the stories, introduces the people & explores the places that make surfing so amazing, so inspiring, & so hard to define.
Authentic Content
INSIDE SURFING sources footage from productions by legendary filmmakers, industry stalwarts & up-and-coming stars of surf cinematography.
Episodes are built around topical segments that give viewers a behind the scenes look at the surfers, trips, spots, boards, locations, films, equipment & moments in time that have defined surfing from its birth until the modern day.
The show strikes the difficult balance of respecting surfing's attractive, irreverent & often rebellious image while presenting the culture in a way that's entertaining for an international audience of core participants, newcomers & the general public.
Global Audience
The popularity & cultural influence of surfing & the lifestyle it conveys have become the driving force behind an entire boardsports industry that currently generates annual revenues of over 20 billion USD. Our comprehensive broadcast & social media strategy will reach millions of the world's 83 million active surfers. High visibility events like the Olympics, social media savvy athletes, as well as the increasing quantity & quality of surf parks, continue to grow surfing's
popularity & reach.
Media Distribution
INSIDE SURFING connects with surf fans in an authentic & effective manner through the TV show's international distribution partners like FUEL TV, Amazon Prime or AppleTV, but also via a strong social media presence on INSIDE SURFING accounts & those of its distribution partners such as EXTREME MEDIA to promote the show & keep followers up to date on the hottest video content on the net.
The Crew
INSIDE SURFING is produced by Ananda Media. Founded in 2010 by Pascoe de Glanville the company's goal is helping independent action & adventure sports film producers find an outlet for their best work on TV & VOD platforms worldwide. Coming from a surf industry, web and marketing background Pascoe is an expert in digital and TV distribution. The company is one of the foremost global distributors of high quality action sports & outdoor content, representing & placing thousands of hours of programming every year.
INSIDE SURFING is directed, written & presented by Dave Mailman. Growing up surfing in Southern California, Dave has worked for major brands, production companies & sporting associations in the action sports industry since 1995. Formerly, the writer and presenter of the EpicTV Surf Report, when not working on INSIDE SURFING episodes Dave also does scriptwriting and voiceover work for the Freeride World Tour and the FIM EnduroGP World Championship highlight shows.